Sports
What is Jeff Skinner's goal song for 2023-24 season? Exploring Buffalo Sabres players' individual picks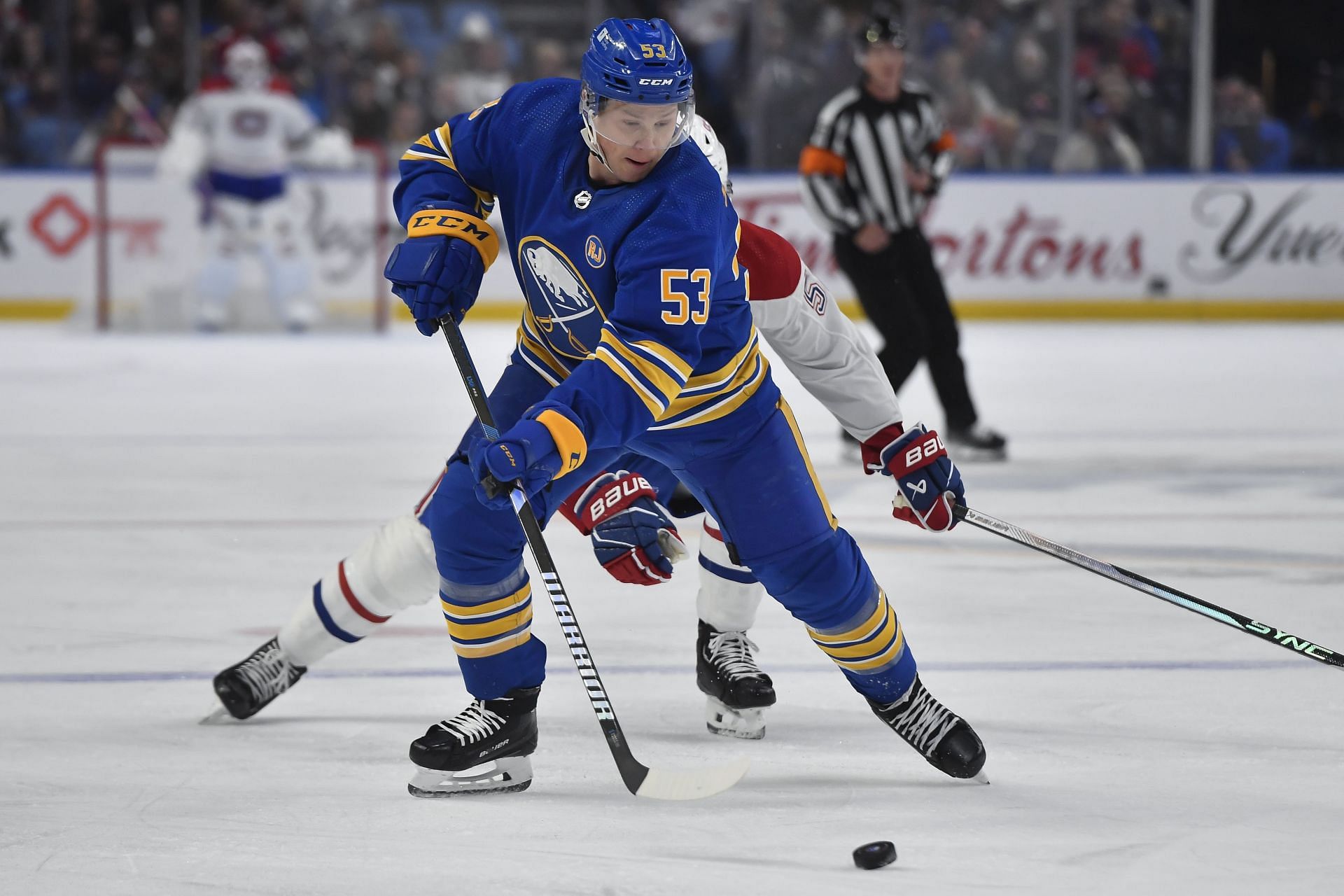 The Buffalo Sabres have given fans a sneak peek into the music that will accompany their goal celebrations this season, and the choices are as diverse and intriguing as the team itself. In a recent social media post, the players shared their selected goal celebration songs, shedding light on their individual personalities and tastes.
Buffalo Sabres' Goal Celebration Song Choices Revealed
One of the most surprising and standout selections came from Jeff Skinner, who opted for "Breaking Free" by Troy Bolton and Gabriella Montez from the iconic High School Musical series. This unexpected choice reflects Skinner's desire to break free from the pressure of high expectations and reignite his scoring touch, much like the characters in the song.
Peyton Krebs went in a completely different direction by choosing "Rasputin" by Boney M, a disco classic with an infectious beat. This choice might suggest Krebs' desire to infuse some high-energy dance moves into his goal celebrations, bringing a touch of '70s disco to the rink.
Zemgus Girgensons went for an electrifying anthem with "Party Til We Die" by MAKI and Timmy Trumpet. This choice perfectly captures the energy and enthusiasm that Girgensons brings to the ice and could turn the Sabres' goal celebrations into full-blown parties.
Owen Power, the highly-touted rookie defenseman, decided to keep it straightforward with "Power" by Kanye West. This song choice showcases Power's ironically humourous qualities, as he aims to become a force on both ends of the ice and bring the Buffalo Sabres back to prominence.
Casey Middlestadt chose the classic rock hit "Juke Box Hero" by Foreigner. This song may symbolize Middlestadt's aspirations to become a hero for the Buffalo Sabres, or at least find a role in the lineup more consistently.
It's worth noting that the goaltenders, Devon Levi and Ukko Pekka Lukkonen, were not included in the social media post. Speculation is rife that the DJ may have to get creative if either of them finds the back of the net this season. It's a rare and exhilarating moment when a goalie scores, and their choice of celebration song would undoubtedly add to the excitement.
The Buffalo Sabres' goal celebration songs demonstrate the team's diversity and individuality, offering a glimpse into the personalities of the players. Whether it's the nostalgic High School Musical tune, a '70s disco hit, an electrifying dance anthem, a hip-hop banger, or classic rock, each song choice reflects the player's aspirations and ambitions for the season. Now we just need to figure out what the goalies will play.