Sports
"We have a lot of GOATs, and their leader is a super GOAT"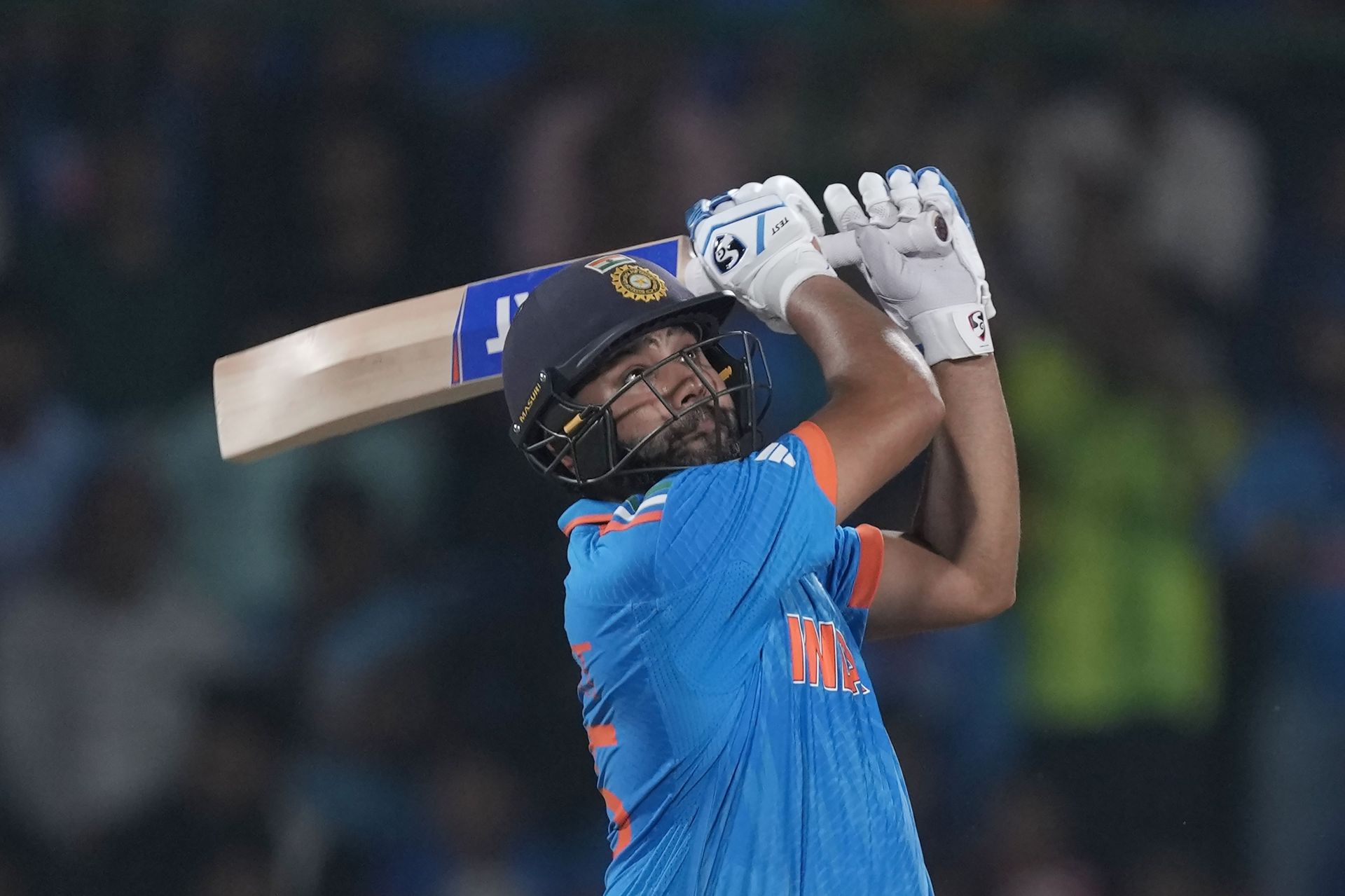 S Sreesanth reserved high praise for Team India skipper Rohit Sharma following the senior batter's scintillating 131-run knock in the 2023 World Cup match against Afghanistan at the Arun Jaitley Stadium in Delhi.
The former cricketer opined that Sharma is a 'Super GOAT', in a star-studded India team that is filled with GOATs. He also compared the Men in Blue captain to legendary Viv Richards.
Speaking exclusively to Sportskeeda, here's what Sreesanth said about Sharma:
"This is just the start for Rohit Sharma. Picture abhi baaki hai (The story isn't over yet). He is undoubtedly a GOAT. The plus point for our team is that we have a lot of GOATs, and their leader is the super GOAT, Rohit Sharma. He is like the alpha of a wolf pack.
"When it comes to World Cups, a lot of people talk about modern greats. However, I don't think he is a modern great. He would have played in this same fashion, irrespective of the era. He is just like Viv Richards."
Sreesanth backed Rohit Sharma to come up with yet another impactful knock in the team's forthcoming clash against arch-rivals Pakistan at the Narendra Modi Stadium in Ahmedabad on Saturday. He also suggested that Mumbai Indians (MI) deserve a lot of credit for the prolific batter's glorious success, adding:
"The next match is against Pakistan, his favorite opposition. I am sure that he is going to perform exceptionally well. He is in a very good space and atmosphere. I would want to thank Mumbai Indians for Rohit's development.
"You cannot take anything away from Rohit, but he has been blessed with all that, and he is so grateful."
India have begun their 2023 World Cup campaign with back-to-back wins over Australia and Afghanistan. They currently occupy the third spot in the points table.
---
"You cannot compare Sachin Tendulkar and Rohit Sharma" – Sreesanth
Sreesanth further stated that it wouldn't be right to draw comparisons between Sachin Tendulkar and Rohit Sharma, suggesting that both played in different eras.
Shedding light on Sharma's approach as a player, the 40-year-old mentioned that winning matches for the country is the biggest driving force for the seasoned campaigner. He elaborated:
"It is not easy to play three World Cups. You cannot compare Sachin Tendulkar and Rohit Sharma. Sachin is on an altogether different level. Also, he played in a different era. With Rohit, the most important factor is that he never gets satisfied. Some just work hard to win a World Cup.
"But guys like Rohit and Virat (Kohli) just want to make India proud and win matches for the country. Rohit is among those people who just want to keep winning."
Sharma received widespread appreciation for his knock against Afghanistan. He surpassed Sachin Tendulkar to become the batter with the most number (seven) of centuries in ODI World Cups.
Edited by Sudeshna Banerjee