Life Style
WATCH: Dramatic rescue of trapped Tennessee dog named Charlie just '5 feet below' bear in deep cave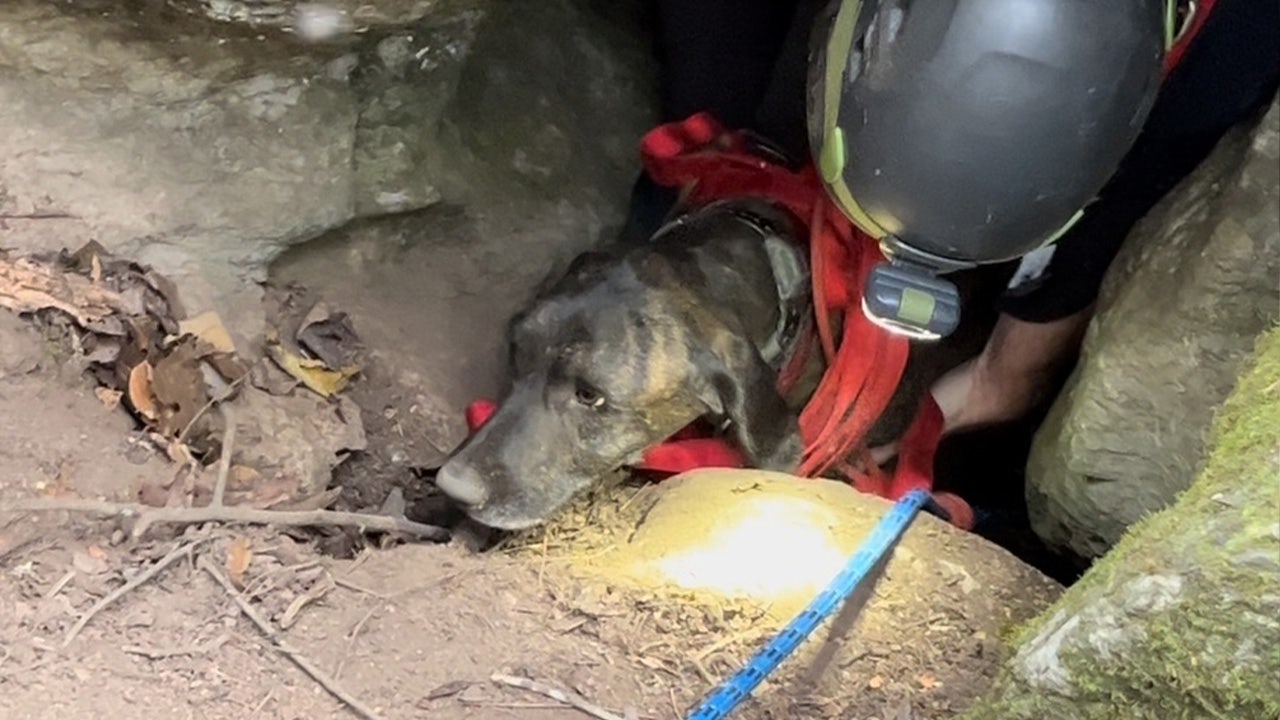 A rescue team in Tennessee risked their lives by scaling down a steep jagged cave to retrieve a pooch named Charlie, who was sharing tight quarters with a large, 200-pound bear.
Waldens Creek Volunteer Fire Department said a joint Sevier County Technical Rope Rescue Team was called on Tuesday morning to help rescue Charlie, a hunting dog, who was stuck in a 40 feet deep down a narrow cave shaft.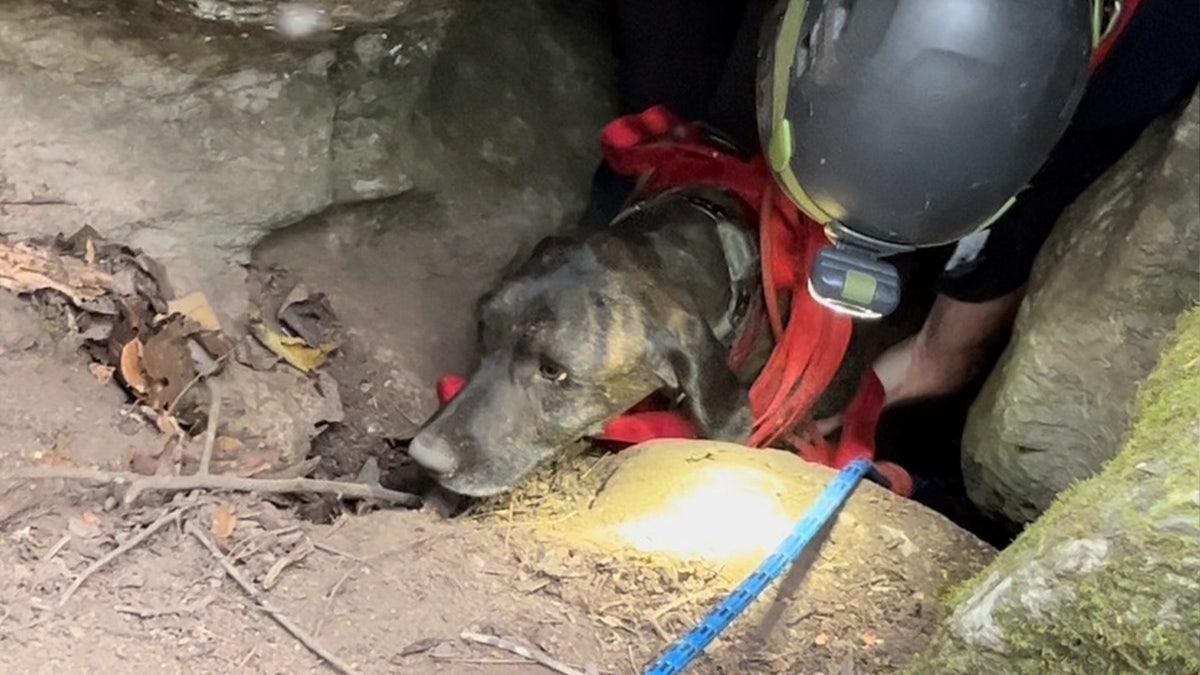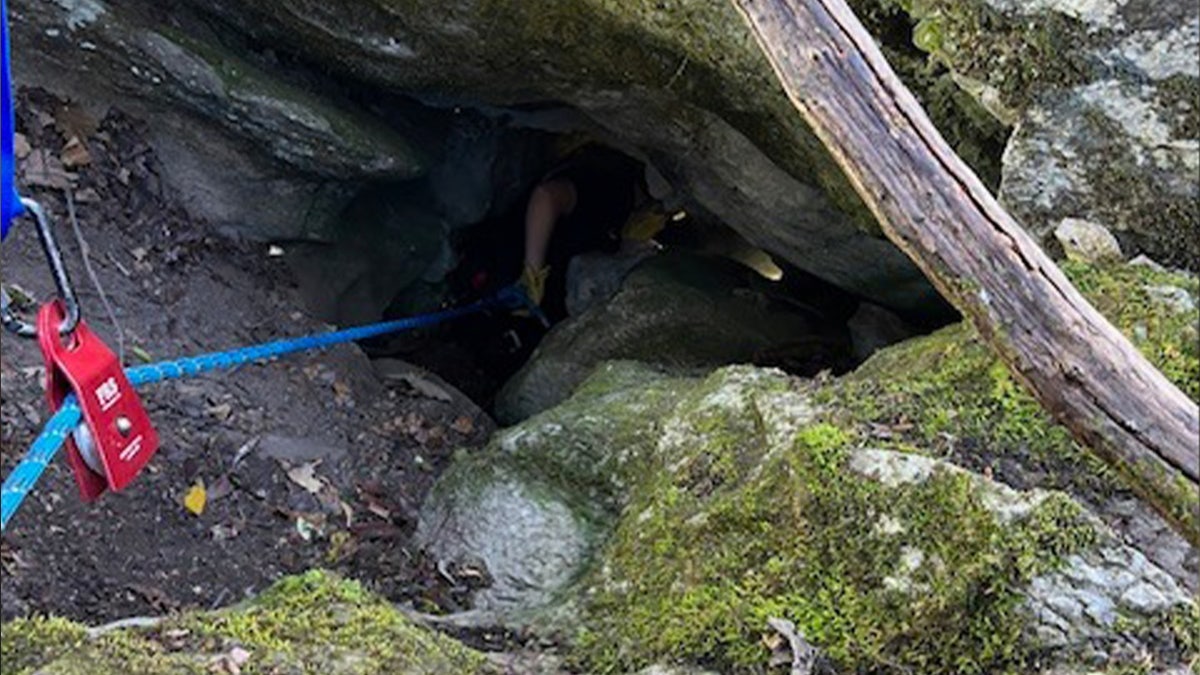 When the rescue team arrived at the cave, Firefighter Tori Downing and Capt. Jon Lanier descended into the narrow cavern. 
FAMILY VACATION GOES AWRY WHEN NEIGHBOR'S CAT SECRETLY JOINS THEIR 300-MILE ROAD TRIP
Things took a dramatic turn when the emergency responders spotted a sleeping bear just five feet below Charlie, trapping the petrified dog within the cave.
In the press release, authorities estimated that the bear was 2 years old and weighed at least 200 pounds.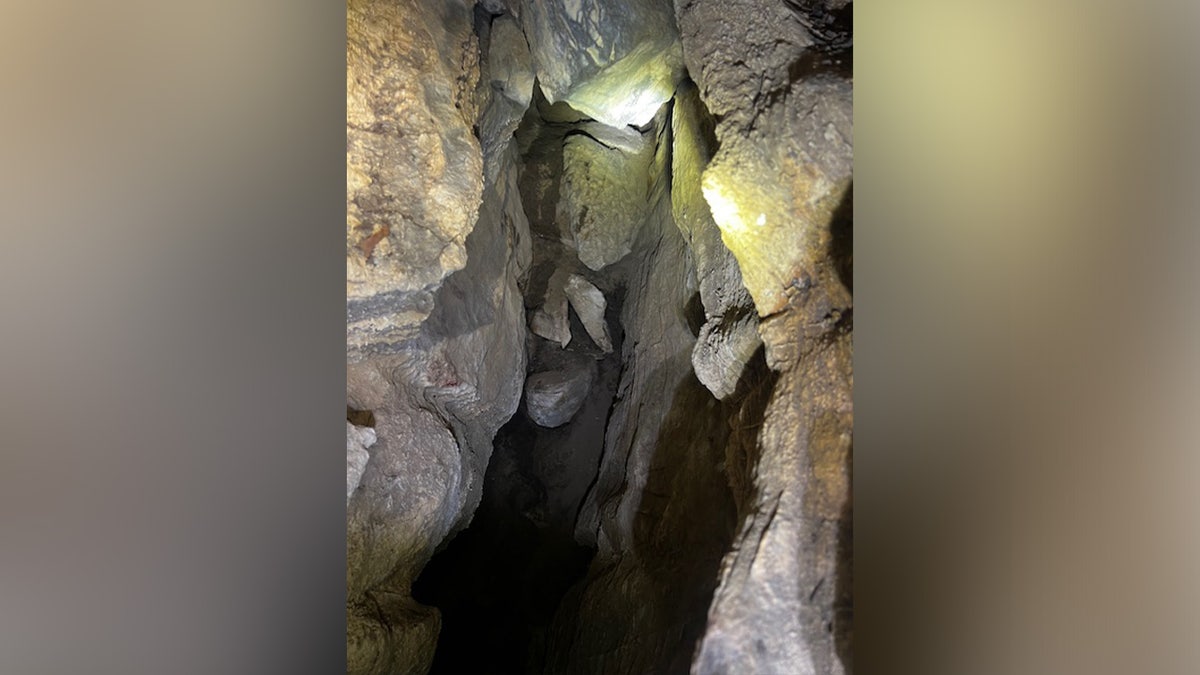 Thinking it was best not to disturb the sleeping bear, authorities set up cameras by the cave's exit to monitor the situation and notify authorities when the beast left its den.
A day later, on Wednesday, rescuers received the welcomed signal that the bear had left the cave.
MONTANA PET OWNER CAPTURES VIDEO OF 'GRASS-OBSESSED' DOG'S HILARIOUS EXPRESSIONS
Firefighters Christian Ellard and Andrew Wojturski, and Lanier reentered the cave on a rope system and descended into the darkness.
The crew worked to locate Charlie and once reuniting with the pooch, they crafted a harness for the dog and began the ascent from the cave.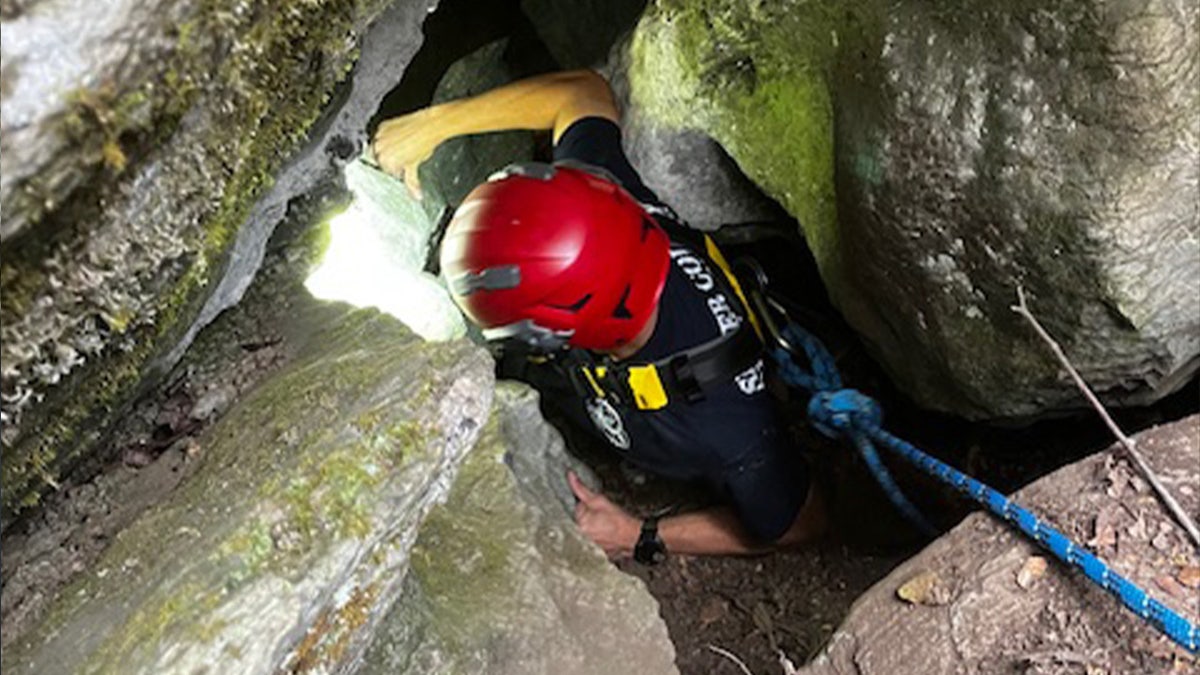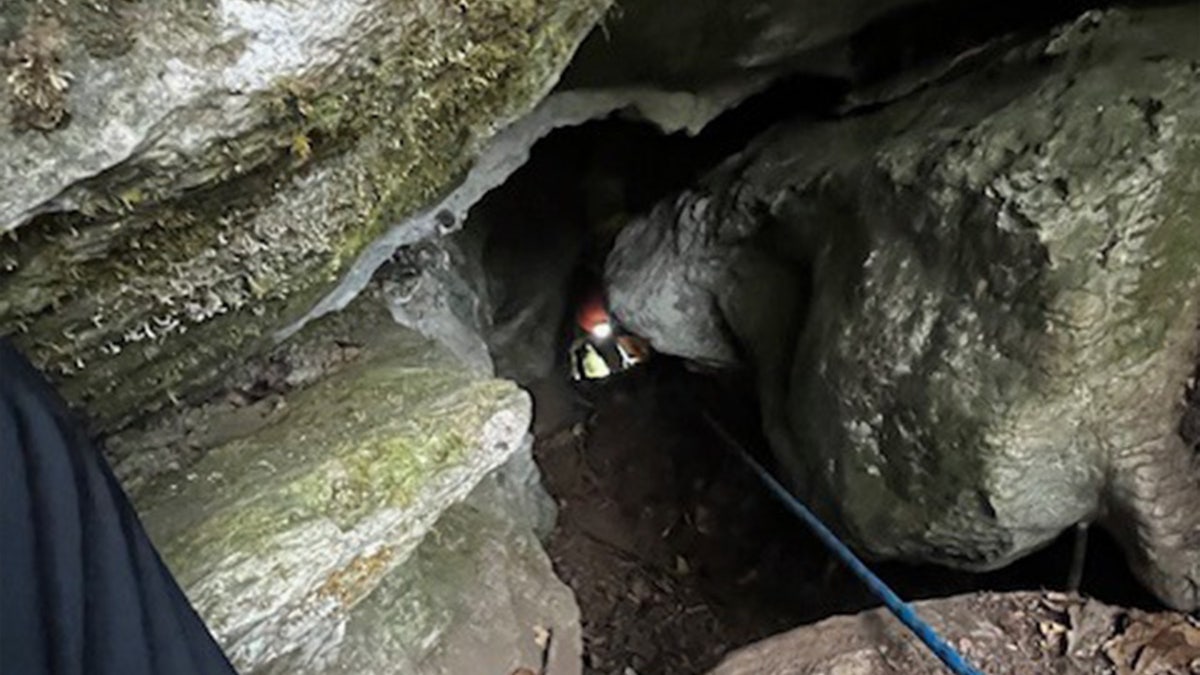 Video released by Waldens Creek Volunteer Fire Department show rescue members encouraging the pooch as they worked to rescue him.
CLICK HERE TO SIGN UP FOR OUR LIFESTYLE NEWSLETTER
"Come on big guy," a firefighter is heard saying, encouraging Charlie to continue the journey. "Come on, Charlie."
As the weary dog managed to emerge from the cave, rescuers cheered.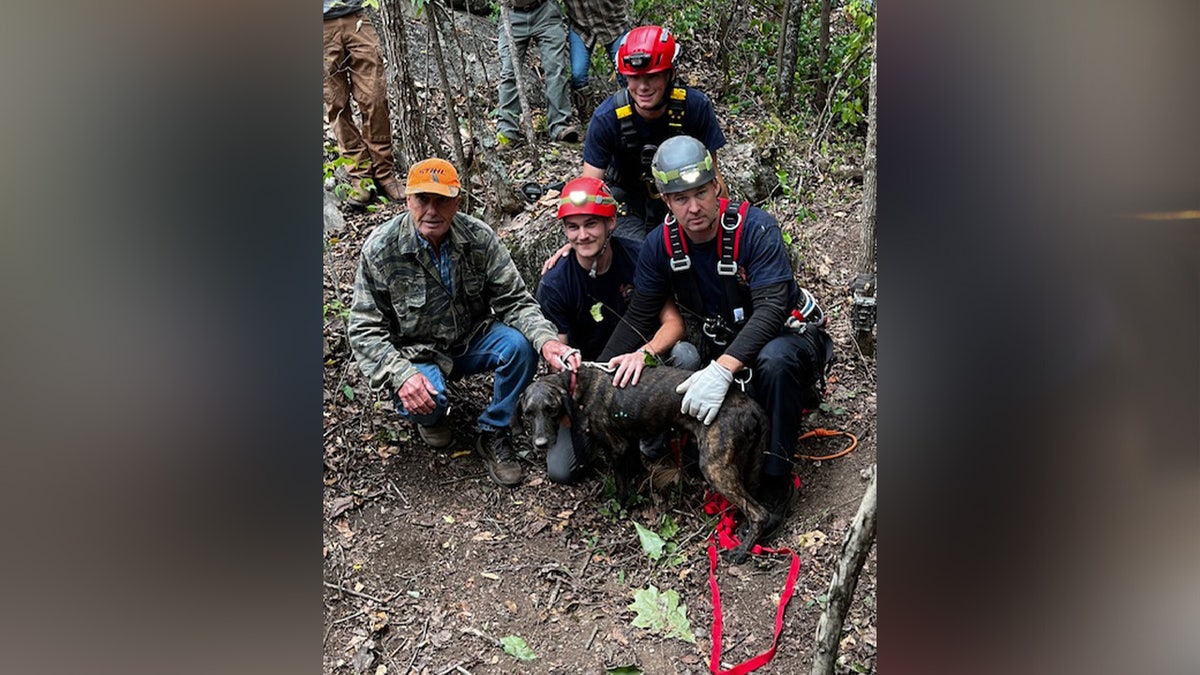 Authorities said that Charlie was in good condition, other than being dehydrated and hungry. They said the hunting dog was stuck in the cave for three days, and shared some of the time in the small space with the bear.
CLICK HERE TO GET THE FOX NEWS APP
"We would like to thank and recognize the entire rescue team and people who worked together to make this happen," Waldens Creek Volunteer Fire Department said in the press release. "It was truly a team effort that required all these departments to make it a success."
For more Lifestyle articles, visit www.foxnews.com/lifestyle.