Entertainment
Travis Barker Confirms Pregnant Kourtney Kardashian's Due Date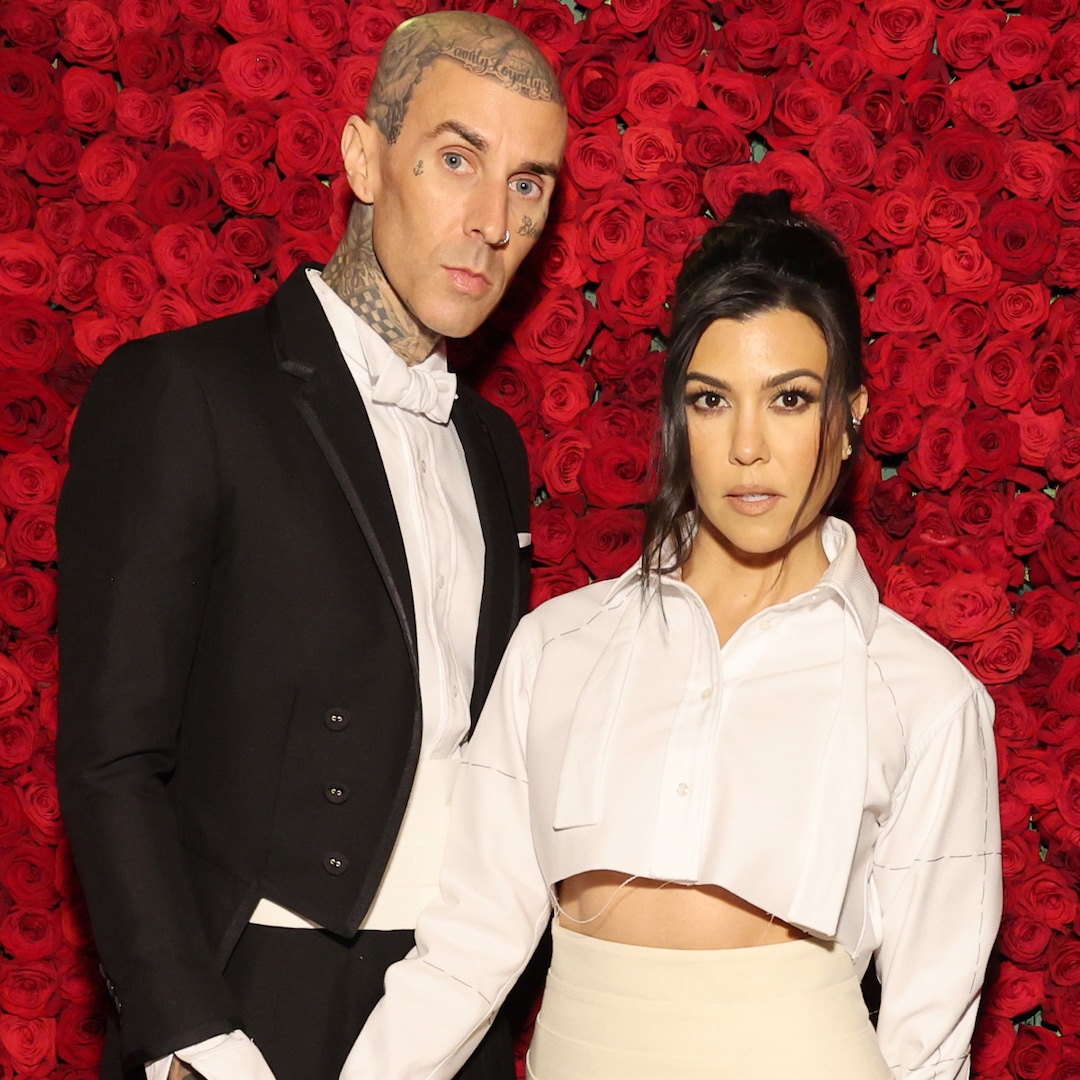 Travis Barker is keeping fans up to date on Kourtney Kardashian's pregnancy.
In fact, the Blink-182 drummer just revealed when his wife is expected to give birth to their son.
"It's either Halloween," he said of Kourtney's due date while on the One Life One Chance podcast, "or like the first week of November."
During his chat with host Toby Morse, Travis also revealed they plan to name their baby boy Rocky.
The 47-year-old even joked about their son's "hard" name, saying Rocky is "gonna come out of my wife's vagina doing front kicks and pushups."
If the name sounds familiar, it's because Travis previously shared his interest in the moniker back in July.
"I like Rocky Thirteen," he told daughter Alabama Barker during a chat for Complex's "GOAT Talk" video series. "That's this name that's been going through my head lately."
As for the inspiration behind the name, Travis went on to share, "Rocky George played guitar for Suicidal Tendencies. And 13 is just the greatest number of all time."