Sports
"The most underrated pitcher in baseball this year"
2023 has been a mad season for starting pitcher Jordan Montgomery. The 6-foot-6 southpaw has pitched for one of the league's best clubs, as well as one of MLB's biggest disapointments.
Despite facing upheaval, Montgomery has dealt in consistency all season long. He is also projected to make more appearances than any other campaign in his seven-year career.
A 2017 Rookie of the Year contender with the New York Yankees, Mongomery began the 2023 season with the St. Louis Cardinals. Before that, he spent the first six seasons pitching in the Bronx before being involved in the trade that brought Harrison Bader to the Yankees last season. On July 30, Montgomery was dealt to the Texas Rangers alongside Chris Strattan for John King, Tekoah Roby, and Thomas Sargesse.
•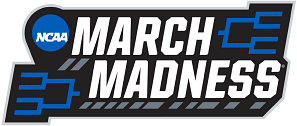 "Jordan Montgomery has gone 7 innings in each of his last 3 starts! He's allowed just one run during that span." – MLB
Since making the move to the Texas Rangers, Montgomery has been even more solid. In 10 starts, the 30-year old has pitched to a 2.92 ERA, striking out 53 over 61 innings. His ERA value is .50 points lower than it was in 21 starts with the Cardinals earlier this year.
In a recent appearance for the Barstool Baseball Podcast, insider Chris Castellani commended Jordan Montgomery's performance this season. While the leftie has never been an All-Star, Castellani thinks that he is a hidden talent in the league, saying:
"I gotta say man the most underrated pitcher in baseball this year is Jordan Montgomery has been great."
With a record of 87-68, the Rangers enjoy a two game lead over the Houston Astros in the AL West. If the team can find a way to break even in the last week of the season, they will lay claim to the AL West divisional title for the first time since the 2016 season.
Jordan Montgomery will be an ace up his team's sleeve in the postseason
With the injury of Max Scherzer, all Rangers pitchers will need to step up in a way that surpasses their original expectations. While Montgomery has playoff experience stemming from his days with the New York Yankees and Cardinals, it is not extensive.
Alongside other young aces on Texas' rotation, the onus will fall upon Mongomery and company to ensure that glory is brought to the Lone Star State, albeit this time in a purple, rather than orange, jersey.