Sports
"The game's changed and Mikel's trying something new"
Former Arsenal goalkeeper David Seaman questioned manager Mikel Arteta's decision to bench Aaron Ramsdale. Seaman said that he was confused by the Spaniard's decision to sign David Raya despite his good performances last season.
He told Mail Sport:
"What he's doing is what he spoke about. He's making sure they all get game time. We'll have to wait and see how that pans out."
"Back in my day, I don't know whether I would've liked that as much. I'm sure [Peter] Schmeichel wouldn't have liked it either! But it was different back then, that was 20 years ago. The game's changed and Mikel's trying something new. Will it work out? I don't know if I'm honest. I'm still puzzled as to why Aaron was left on the bench."
Seaman went on to speak about Ramsdale's mentality, saying:
"It was a strange summer. Aaron did brilliantly last season. He was voted the goalkeeper in the Player's Team of the Season – that's how good he was! Then to come into this season and play five or six games… it must be quite a shock to him."
He added:
"But he's got to handle that. And Mikel's got to handle that and make sure he keeps Aaron happy. It's a situation that they've brought upon themselves because they brought another really experienced goalkeeper in."
Raya joined Arsenal from Brentford on an initial loan deal with a fee of £3 million with a pre-agreed transfer fee of £27 million for next season. Arteta insisted that there would be competition for the No. 1 spot between the pair.
Ramsdale began the season as the first-choice keeper but Raya has started the last three games after making his debut against Everton.
---
Mikel Arteta issues injury update on Arsenal star ahead of Brentford clash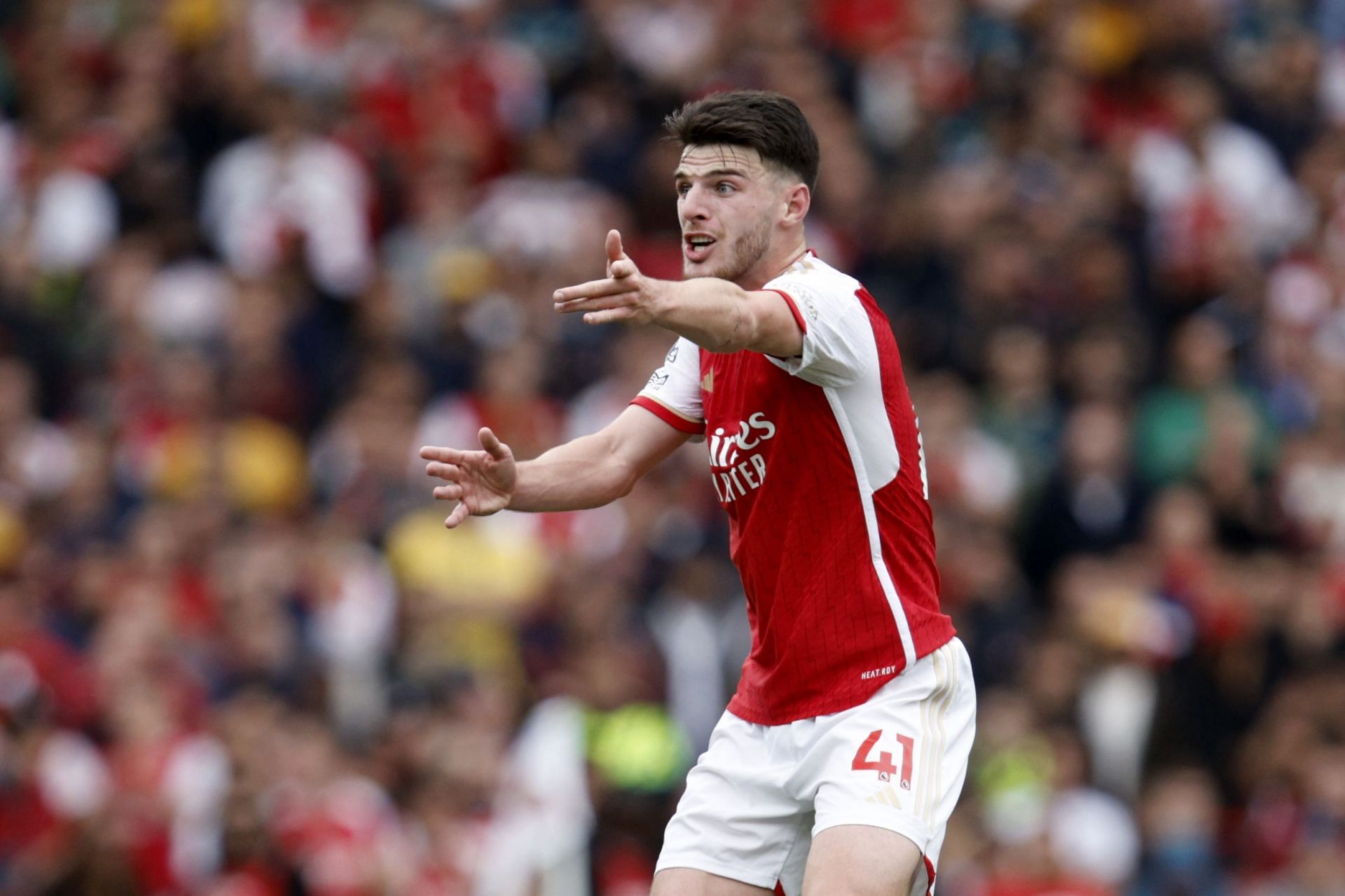 Arsenal manager Mikel Arteta assured fans that the injury suffered by midfielder Declan Rice against Tottenham Hotspur on September 24 was not serious. In a pre-match press conference ahead of the side's clash EFL Cup third-round against Brentford on September 27, the Spaniard confirmed:
"Yeah he had some discomfort in his back. He was telling us during the first half that he was uncomfortable."
"When we assessed him at half time he could not continue so we had to change him. Hopefully not [long-term]. It's strange that a player like him has to come off. So we'll see."
Rice was taken off at half-time against Tottenham, which left fans worried if he would be fit in time for the Gunners' upcoming clash against Manchester City.
Arsenal have maintained an unbeaten start to their Premier League campaign but find themselves four points adrift of Pep Guardiola's side at the top. They are currently fifth.