Life Style
Taylor Swift, Travis Kelce Halloween costume wins friends a top prize: See their rendition of the stars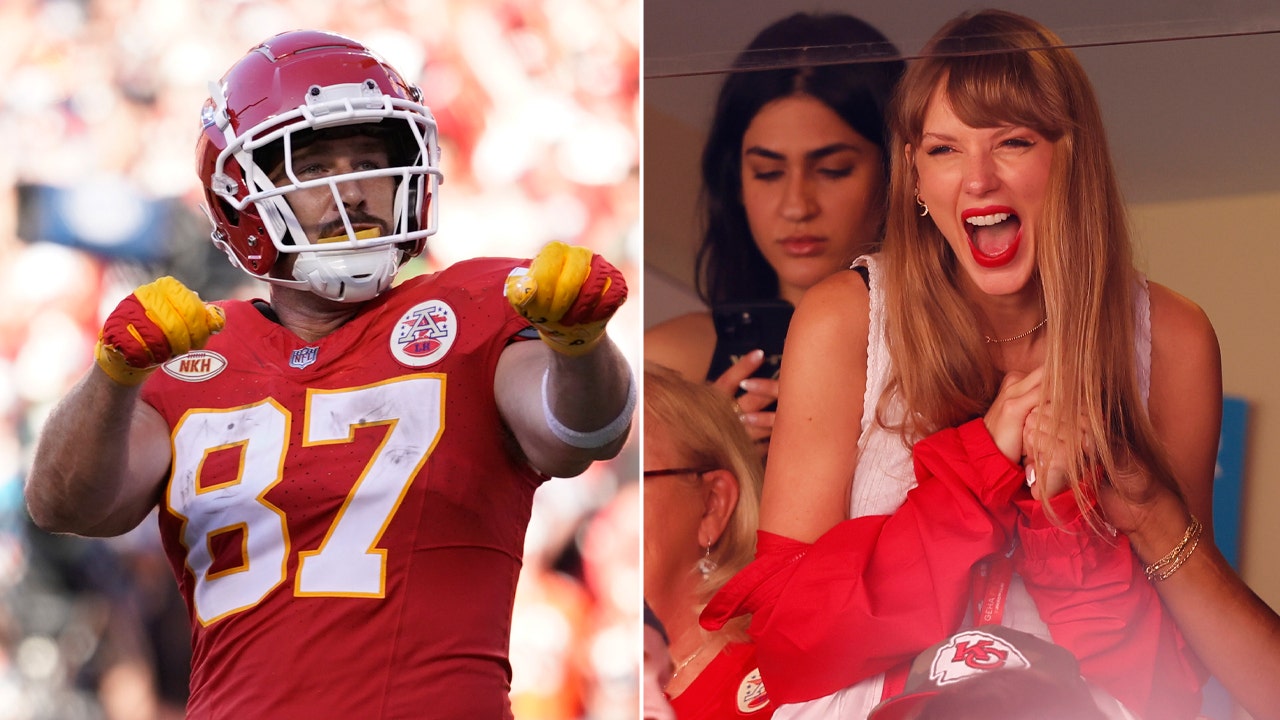 With new couple Taylor Swift and Travis Kelce making headlines virtually every week for their outings across the country, it's no shock that the couple now has become one of the most popular Halloween costume options this year. 
One pair of friends, however, took things to the next level to compete in a local costume contest ahead of the spooky holiday. 
Two men, Steve O'Brien, 58, and Bucky Kosek, 38, dressed up as the popular duo after O'Brien's wife mentioned to them the idea of the pair wearing Taylor Swift and Travis Kelce attire this year.
TAYLOR SWIFT-INSPIRED PET NAMES REVEALED AS ROMANCE RUMORS ABOUT POP STAR AND NFL PLAYER SWIRL
After originally saying no for 30 consecutive days, O'Brien said he finally gave in, as SWNS reported.
"I thought it would be a lot of effort to pull it off," he said. "I changed my mind when I realized we would win hands down if we did pull it off — and a few beers were involved."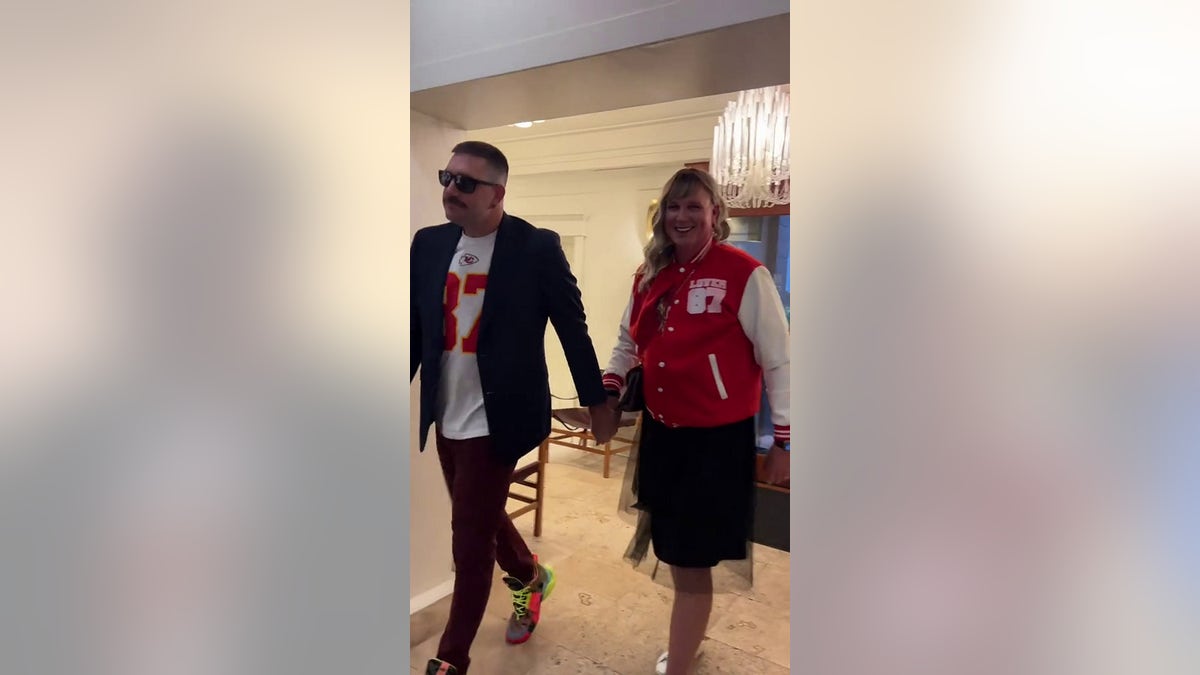 O'Brien — a data analyst from Santa Rosa, Florida — wore a full face of makeup, a blonde wig and a varsity football jacket with the number "87" on the back to represent Swift. 
WHAT IS TAYLOR SWIFT AMNESIA? SWIFTIES REPORT THEY CAN'T REMEMBER HER CONCERTS FOR THIS REASON
Kosek, on the other hand, wore a Kelce jersey and a pair of sunglasses.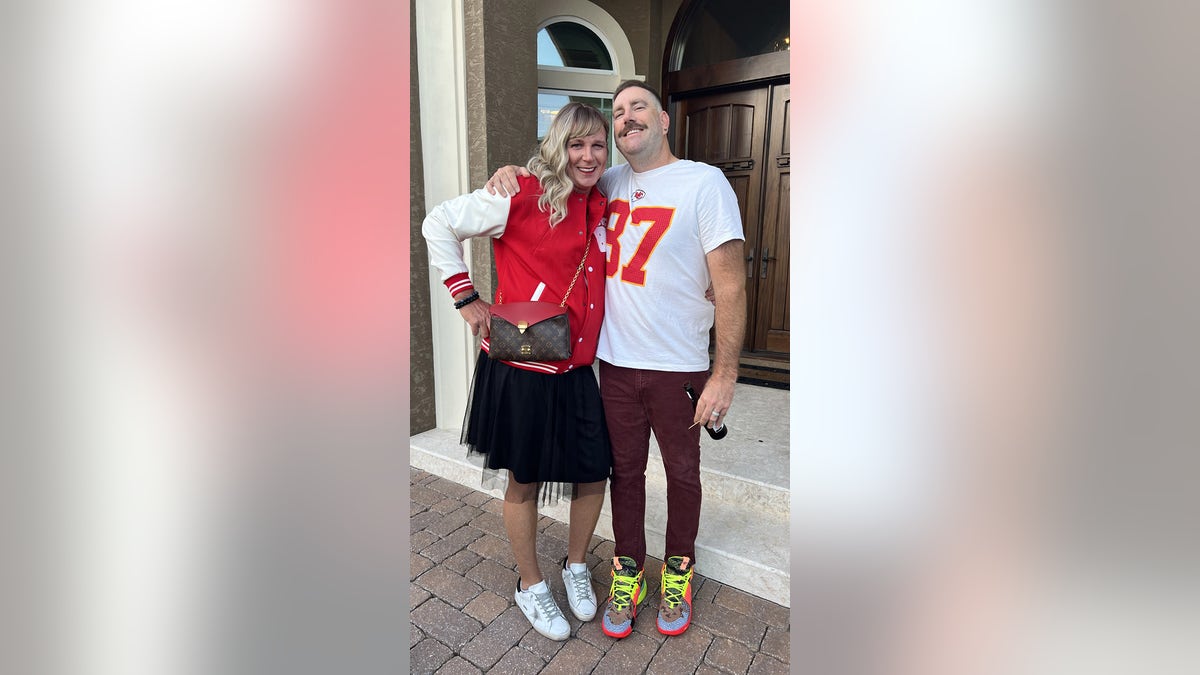 The "couple" made sure to document their costume in a video, which shows the friends walking into the room hand-in-hand and mimicking the couple's mannerisms. (SEE the video at the top of this article.)
"Everyone burst out laughing when they saw them."
The TikTok video has nearly 10 million views and over one million likes in just the first four days of posting. 
TAYLOR SWIFT SUPERFAN SPENT NEARLY $9K TO ATTEND 12 ERAS TOUR CONCERTS
The pair ended up winning the local contest and won a free dinner for their extreme Halloween efforts, as SWNS reported.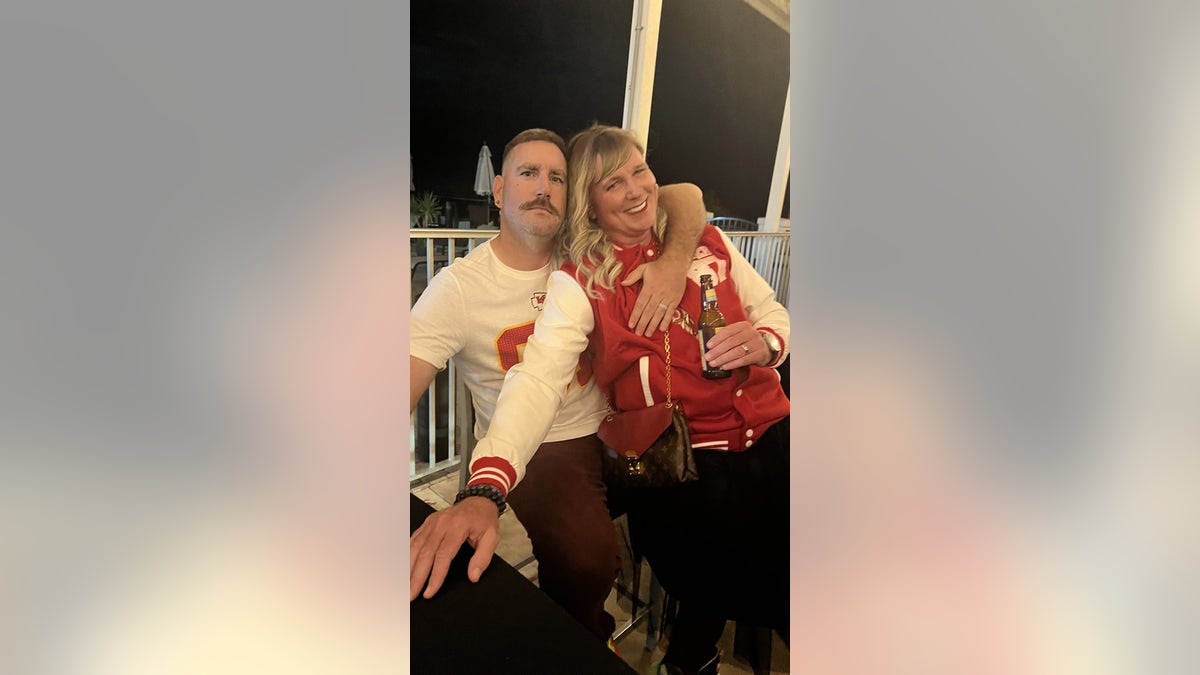 O'Brien's wife, Tanika, told SWNS that her husband ended up taking it seriously — even asking her to do his makeup. 
"He insisted I do his makeup," she noted. "I just basically did my usual look on him, and it worked great."
CLICK HERE TO SIGN UP FOR OUR LIFESTYLE NEWSLETTER
Tanika O'Brien said the partygoers loved the costume and couldn't stop laughing at the unexpected pair.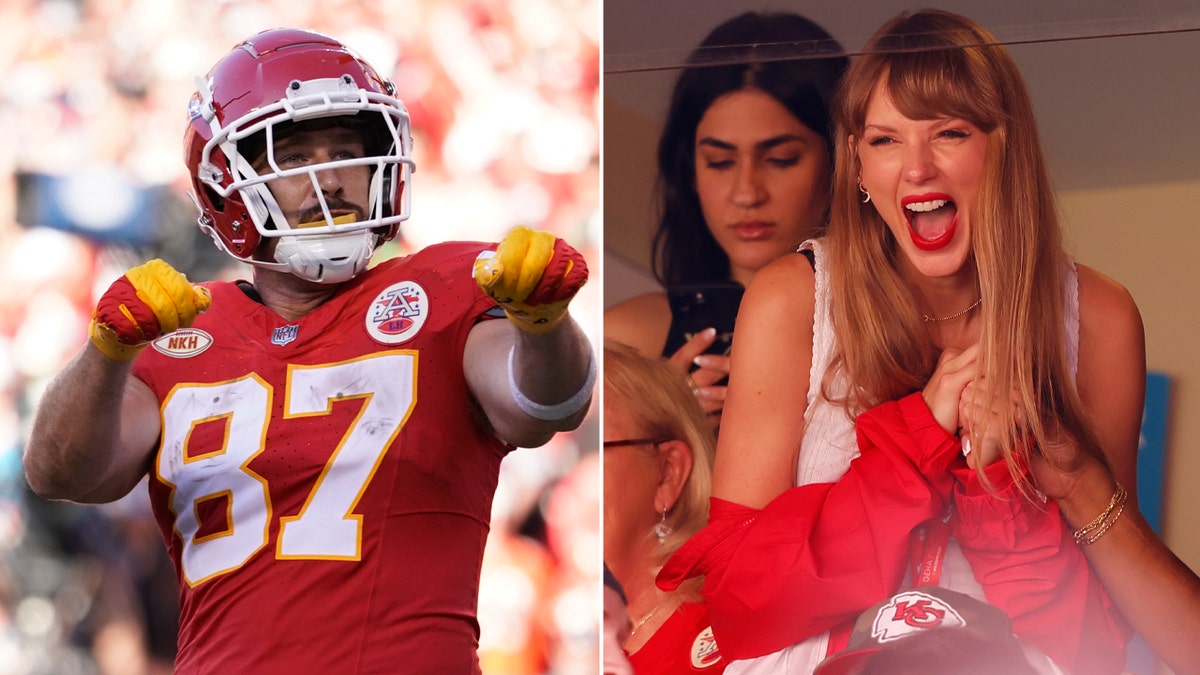 "Everyone burst out laughing when they saw them," she recalled.
CLICK HERE TO GET THE FOX NEWS APP
"As soon as they walked in, the other contestants told us we'd won — they said, 'Well done, you won Halloween,'" she said. 
Fox News Digital reached out for further comment. 
For more Lifestyle articles, visit www.foxnews.com/lifestyle.