Life Style
Taylor Swift movie hits AMC: Will 'Swifties' help the movie chain?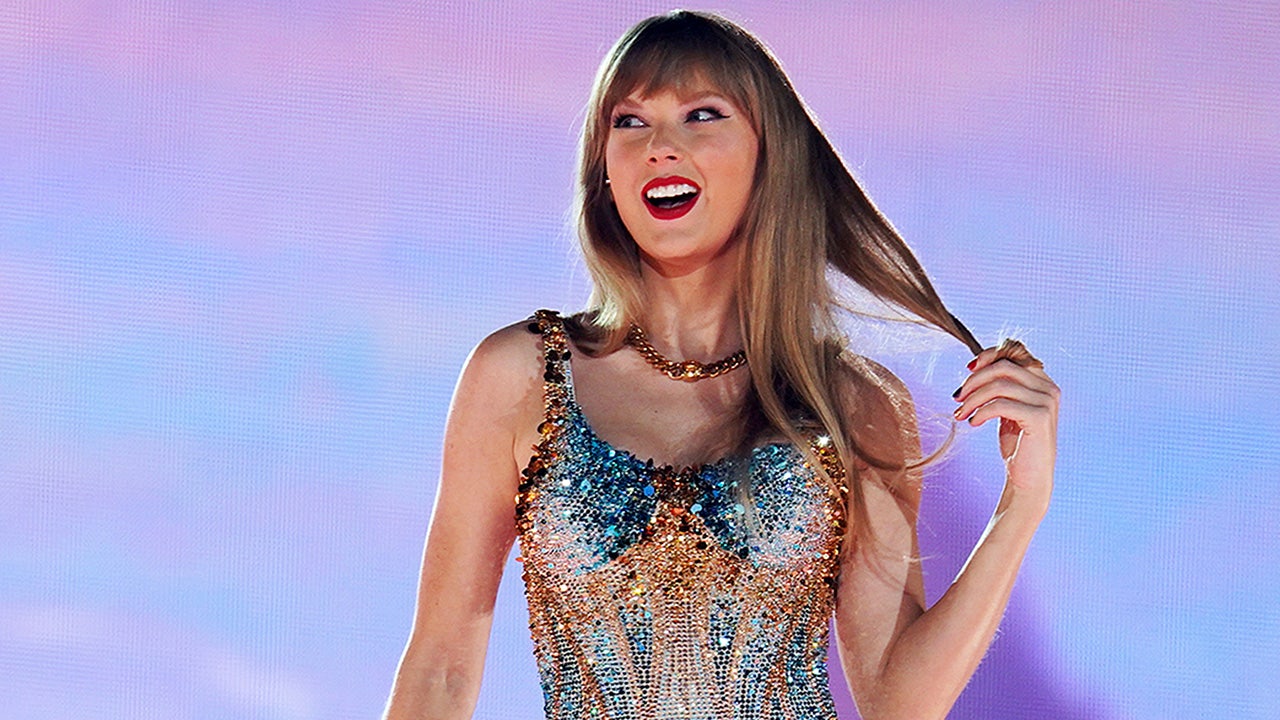 Taylor Swift's wildly popular "Eras" tour is now officially showing in AMC theaters and others in the form of a concert movie, bringing speculation about how the "Taylor Swift effect" could play out for the Kansas-based movie theater operator.
Many fans and movie theaters alike have been counting down the days until the planned Friday release of "Taylor Swift: The Eras Tour" since the superstar singer and AMC Entertainment first made their announcements of the film back in late August. The nearly 3-hour concert film will play in some 8,500 theaters around the world, the movie theater chain has said. 
Swift said "unprecedented demand" from "Swifties" had prompted "opening up early access showings of The Eras Tour Concert Film on THURSDAY in America and Canada" as well as more showtimes for the weekend. She announced that Wednesday on social media.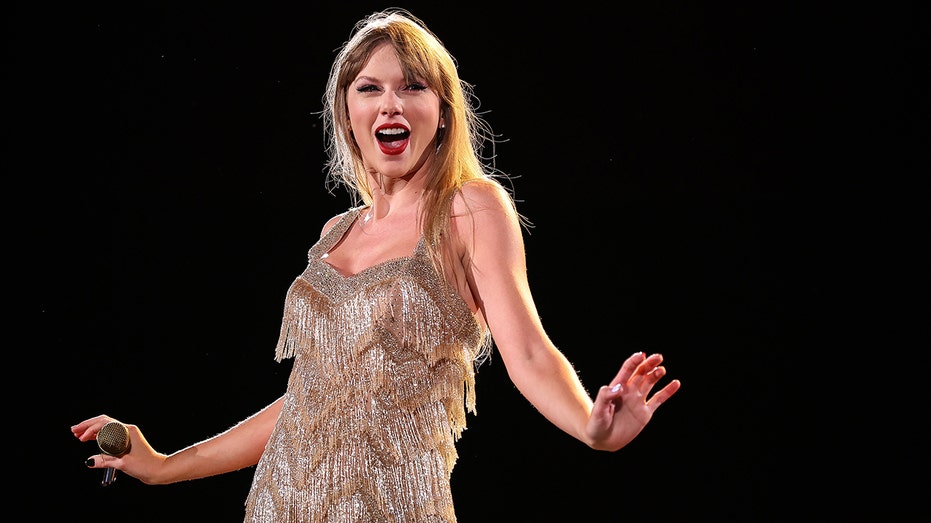 The concert film is an "unprecedented release" that has very few, if any, comparables, Comscore senior media analyst Paul Dergarabedian told FOX Business in an interview, pointing to Swift's release strategy and her level of stardom and influence. 
THE TAYLOR SWIFT ECONOMY MOTORS ON
He said Beyoncé, who has also teamed up with AMC for distribution of her upcoming "Renaissance" concert film, was "perhaps right now the only other artist who could launch a movie of this magnitude." That has a Dec. 1 release date.
Variety reported Wednesday that "Taylor Swift: The Eras Tour" could potentially post $100-125 million domestically in terms of opening weekend box office sales. 
"It's great for the industry to have this movie and then Beyoncé," Dergarabedian said. "These are two films that were not even on the radar a couple months ago at all and now are going to contribute tens of millions, if not hundreds of millions of dollars to the bottom line of the box office."
Could the "Eras" movie provide a lift for AMC?
For Swift's concert, AMC Entertainment has been tapped to serve as the distributor. It previously described that development as the "inaugural step of a new line of business" for the company.
The company is also playing the movie at its theaters. They will offer four daily showtimes of "Taylor Swift: The Eras Tour" at a minimum Thursday through Sunday, it has said.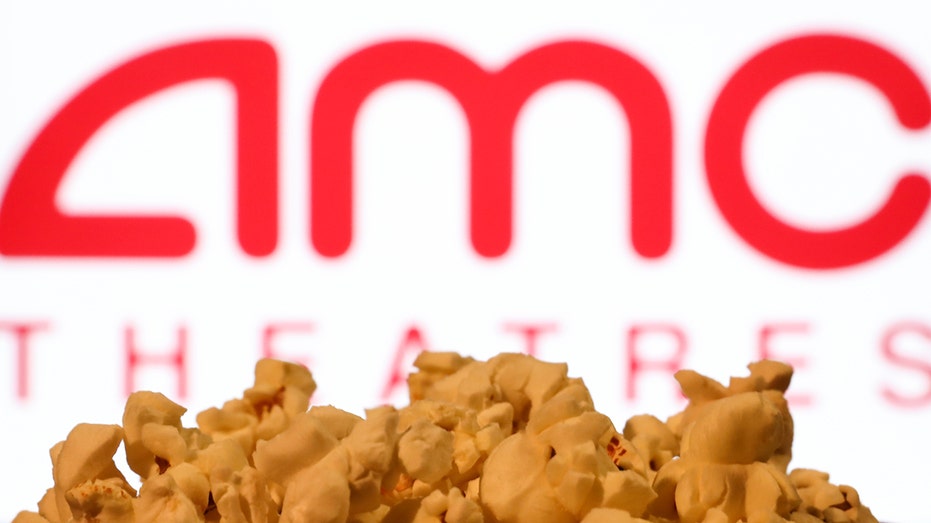 FOX Business reached out to AMC for comment regarding the Swift concert film but did not receive a response by the time of publication. 
GET FOX BUSINESS ON THE GO BY CLICKING HERE
AMC said at the beginning of September that the concert film had produced $26 million in ticket pre-sales for the company in just one day. That haul, driven by "Swifties," established a "new record for ticket sales for a single title on one day" at AMC, according to the company.
Last week, the movie's global advance ticket revenue for its run climbed to an eye-popping level, hitting over $100 million worldwide. 
Dergarabedian said the "Eras" movie's opening weekend was "going to be huge for all theaters." 
"Since AMC is instrumental in the release of this film, it's going to be great for them, it's going to be great not only for AMC's bottom line but also for their concession sales. Think about how many Swifties are going to be buying popcorn and soda this weekend," he said. "And then beyond that, for all the movies that are going to be released in the coming weeks and months, the in-theater marketing, the posters, the trailers are going to have massive exposure to this very passionate Taylor Swift audience who's going to be in the theaters in huge numbers, and that's only good for business for AMC and all the other theater chains moving forward into the fall and the holiday movie season."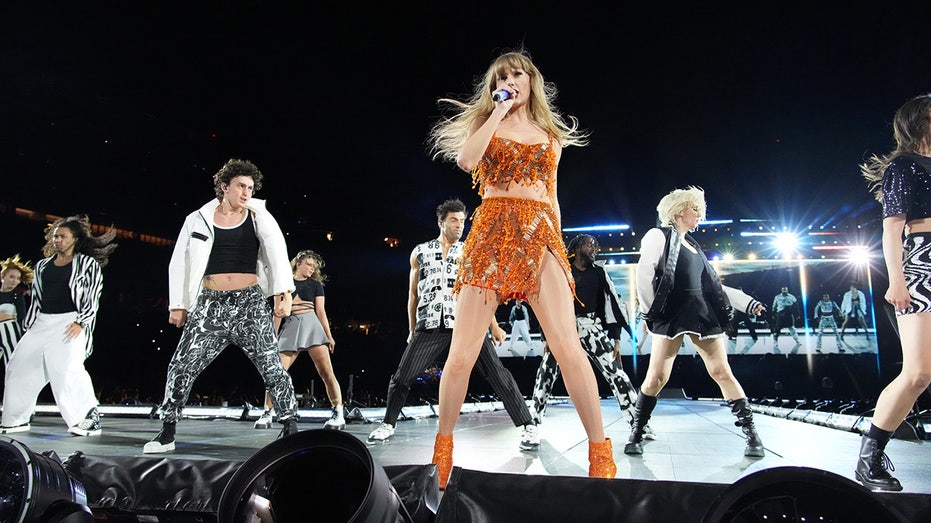 AMC CEO Adam Aron has touted the film on X multiple times. In one Sept. 23 instance, he said AMC "will sell millions of tickets," while a week later he predicted it "will be lucrative for" the company. 
'TAYLOR SWIFT REPORTER' JOB OPENING AVAILABLE AT MEDIA COMPANY
The movie theater chain's value on a market capitalization basis hovered around $2.18 billion as of Thursday evening. Its shares, meanwhile, have seen an increase of 33% in the past five days but a decrease of 64% since 2023 began. 
Ticker
Security
Last
Change
Change %
AMC
AMC ENTERTAINMENT
11.00
+0.58
+5.57%
In mid-September, AMC reported bringing in $325.5 million via a 40 million share at-the-market equity offering. It said at the time that completion of that "significantly boosts AMC's cash reserves, addresses current liquidity concerns, and fortifies the balance sheet."
AMC Entertainment Holdings