Life Style
Strawberry Jell-O pie that's simply delicious: Try the easy recipe
For the strawberry lovers who are on the hunt for an easy-to-make dessert, this simple strawberry pie is just the thing.
Besides simplicity, Cara Lanz of midwesternhomelife.com says this pie is a delicious dessert dish.
"The only hard part about making it is waiting for it to set up in the fridge," said Lanz, Minnesota.
This recipe takes mere minutes of prep time and, to Lanz's point, the fridge does the work.
EASY BANANA PUDDING RECIPE WITH WAFERS AND WHIPPED TOPPING: 'SATISFY THAT CRAVING'
Grab that pint of strawberries and attempt this amazingly easy dessert.
No Bake Strawberry Jell-O Pie by Cara Lanz of midwesternhomelife.com
Makes 8 servings
Prep time: 10 minutes
KEY LIME PIE WITH 'CREAMY, TART' FILLING IS A NO-BAKE DELIGHT: TRY THE RECIPE
Chill/set time: 2 hours, 10 minutes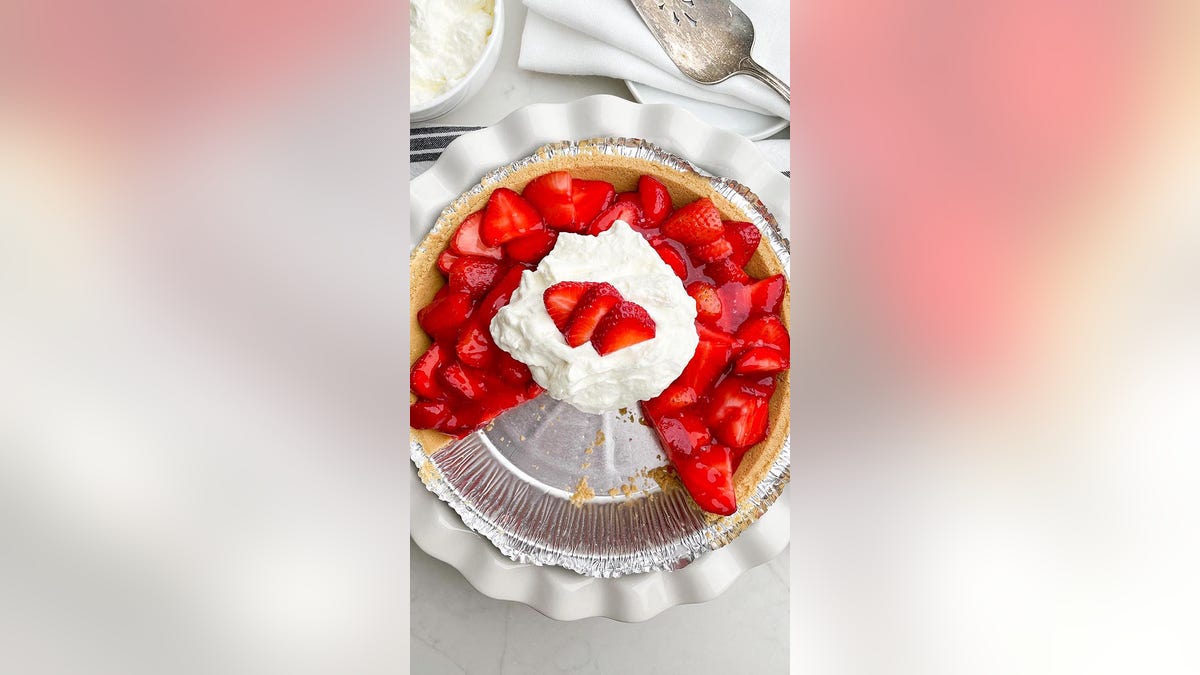 Ingredients
1 cup water
¼ cup sugar
2 tablespoons cornstarch
3 oz. box strawberry Jell-O
EASY, FROM-SCRATCH STRAWBERRY RHUBARB COBBLER FOR YOUR NEXT POTLUCK: TRY THE RECIPE
4 cups sliced strawberries, plus more for serving, optional
9″ graham cracker crust (store-bought or homemade)
Whipped cream for serving (optional)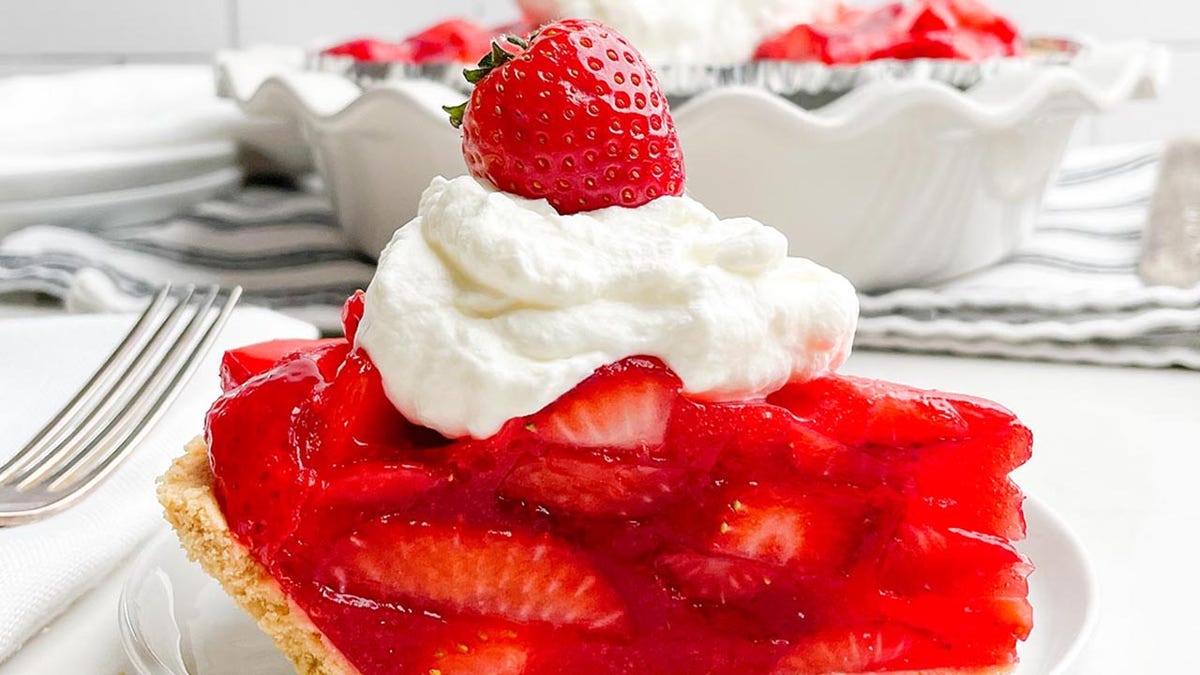 Directions
1. Mix water, sugar and cornstarch together in a saucepan. Heat to a boil over medium heat. Stir for one minute. Remove from the heat.
2. Add the strawberry gelatin and stir until it has dissolved, about 2 minutes.
3. Let the mixture cool at room temperature for about 10 minutes.
CLICK HERE TO SIGN UP FOR OUR LIFESTYLE NEWSLETTER
4. Stir in the strawberries. Pour the mixture into the graham cracker crust.
5. Chill in the refrigerator until set, about 2 hours.
6. Serve with whipped cream and fresh strawberries.
This original recipe is owned by midwesternhomelife.com and was shared with Fox News Digital.
For more Lifestyle articles, visit www.foxnews.com/lifestyle.