Life Style
Skinny sumo wrestlers? Height and weight requirements are dropped by sport's governing body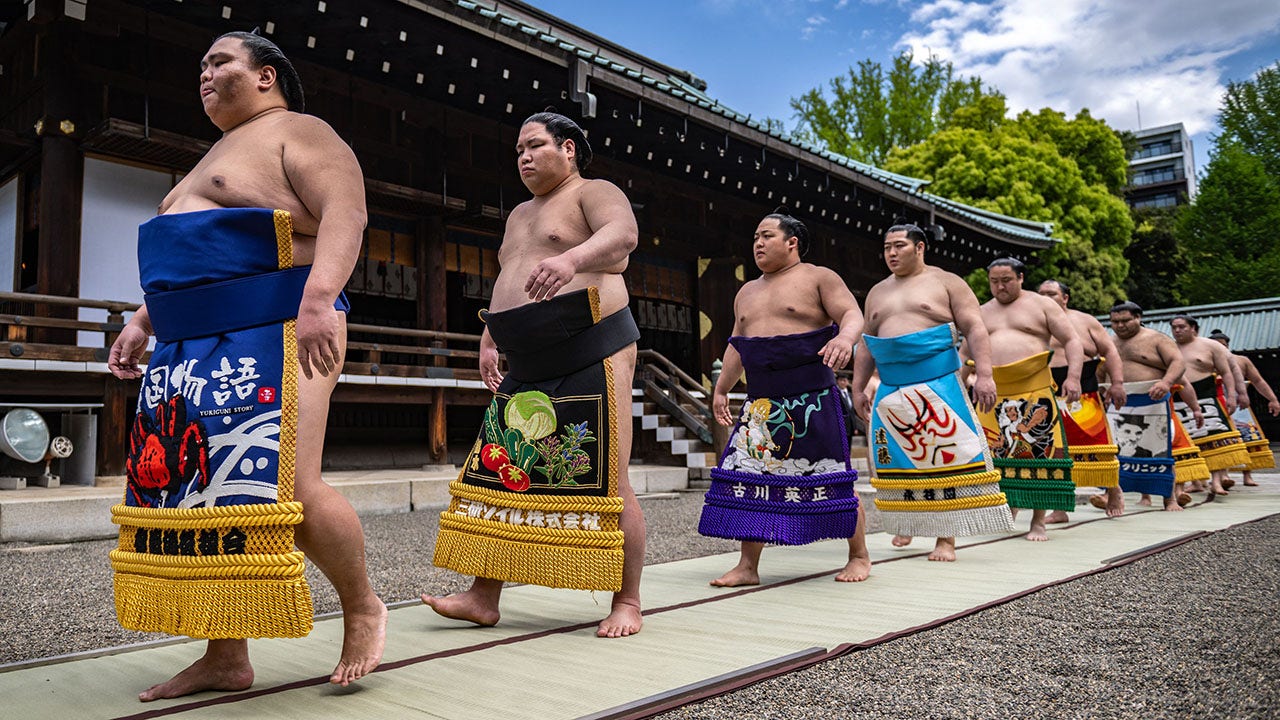 Good news for any aspiring sumo wrestlers who are on the shorter side: height and weight no longer matter. 
The Japan Sumo Association announced in late September that potential sumo wrestlers would no longer have to meet the minimum height requirements of 167 centimeters (about 5'6) and weight requirements of 67 kilograms (about 147 pounds). 
Instead of height and weight requirements, aspiring rikishi — or wrestlers — must pass a physical fitness exam. 
GAMING YOUTUBER IN JAPAN CLAIMS PET FISH TOOK OVER NINTENDO SWITCH, WENT ON SHOPPING SPREE
These rule changes come as the sport is seeing a precipitous drop in the number of sumo wrestler recruits. 
Only 34 men applied to become sumo wrestlers this year, reported Japanese newspaper The Asahi Shimbun. This figure is tied for the lowest number ever.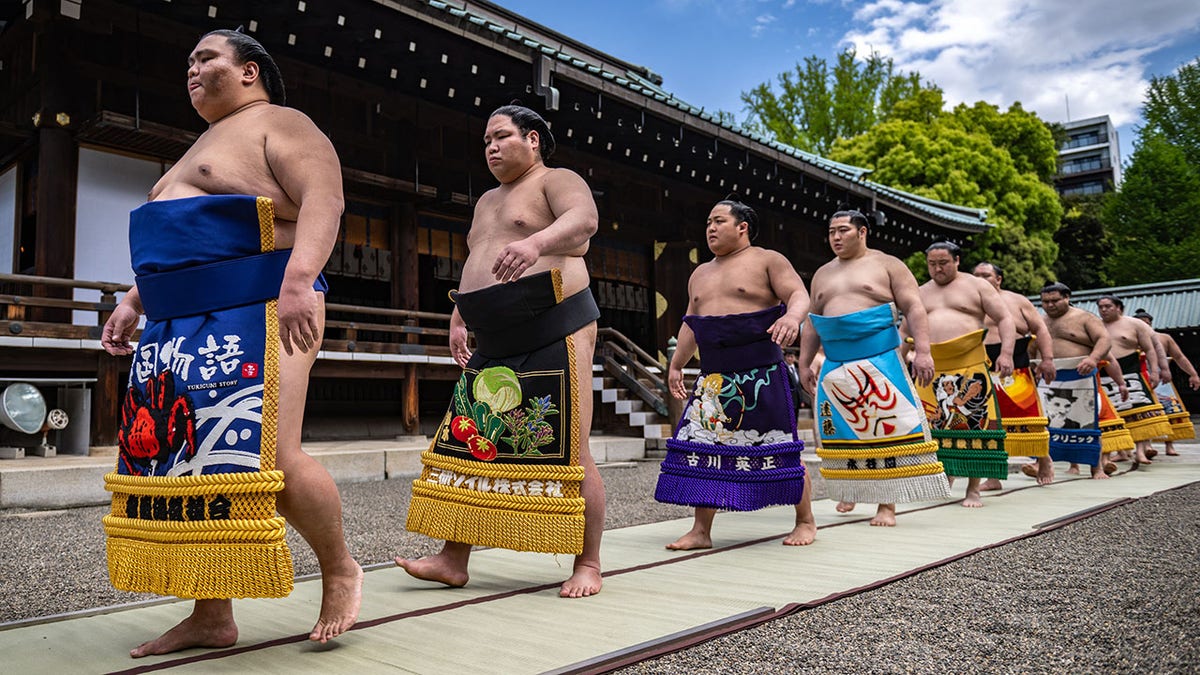 In 1992, the year with the highest number of recruits, 160 men applied to become sumo wrestlers, the same publication noted. 
In Japan, sumo wrestlers are recruited six times a year, with the springtime usually seeing the highest number of recruits. 
With the extremely low number of recruits, officials made the move to relax the height and weight requirements. 
ON THIS DAY IN HISTORY, MARCH 27, 1912, WASHINGTON, D.C., CHERRY TREES PLANTED, GIFT FROM PEOPLE OF TOKYO
Unlike other combat sports, sumo wrestling does not have weight classes. 
Competitors wrestle each other in a dohyō, or ring, regardless of their size differences.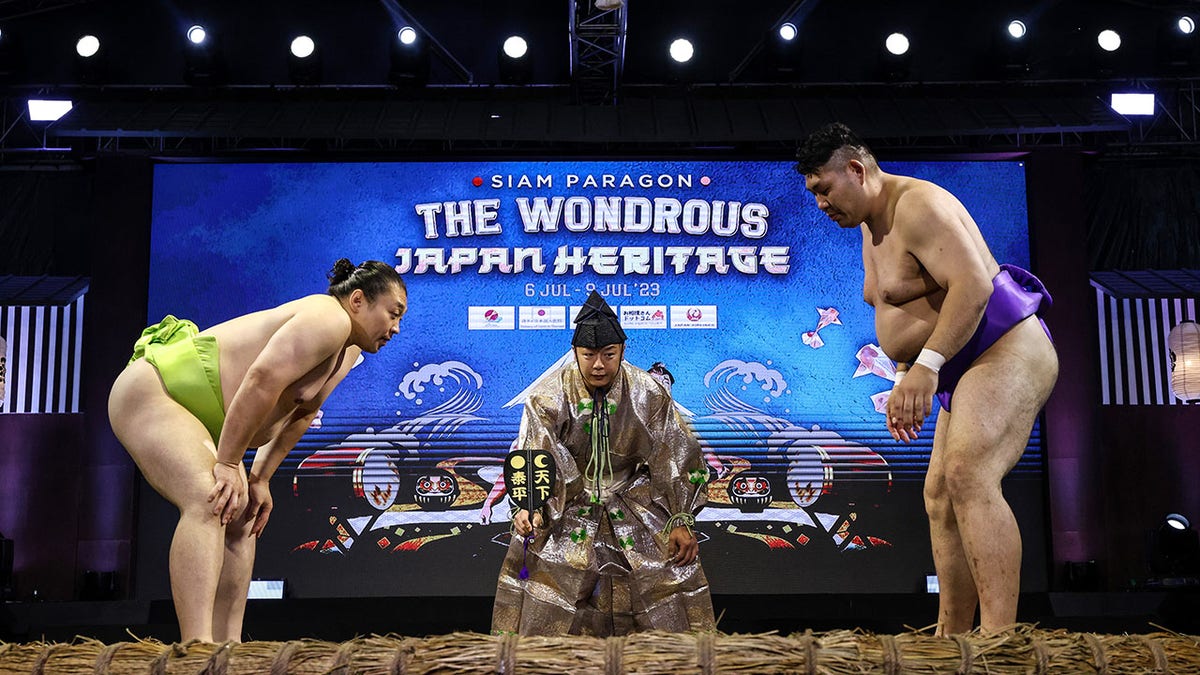 Previously, wannabe sumo wrestlers who did not quite reach the height or weight minimums were known to take extreme measures, reported the U.K.-based newspaper The Times.
This included drinking large amounts of water in an attempt to add weight, and one wrestler even underwent a surgery to install a piece of silicone on top of his head to (quite literally) bump himself up to the minimum height, said The Times.
The reason for the fewer number of recruits is twofold, The Times also noted. 
14-POUND BABY NICKNAMED 'MINI SUMO WRESTLER' BORN IN KANSAS
Japan's birthrates have been in decline for years, and hit the lowest figure ever in 2023, Fox News Digital previously reported. 
At the "stables," sumo wrestlers are kept to a strict training schedule and lifestyle regimen, with rules dictating everything from mealtimes to hairstyles. 
In Japan, deaths outpace births, and in 2022, the population of Japan shrunk by nearly 800,000. 
This means that there's simply a lack of numbers of potential recruits, and parents may be more hesitant to let their only child or only son leave home to live in a heya, or "training stable."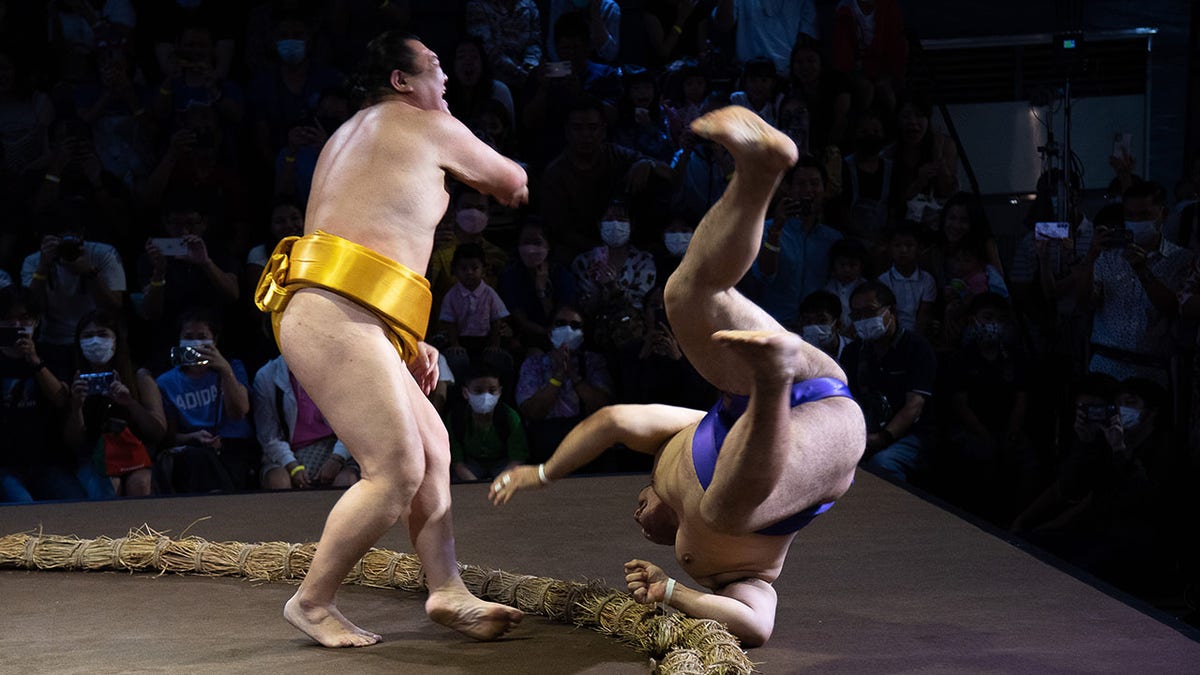 Sumo wrestlers all belong to a "stable," says the website for the Ministry of Foreign Affairs of Japan.
Young wrestlers live and train in these stables, alongside referees, ushers and hairdressers, said the website. 
CLICK HERE TO SIGN UP FOR OUR LIFESTYLE NEWSLETTER
At these stables, wrestlers are kept to a strict training schedule and lifestyle regimen, with rules dictating everything from mealtimes to hairstyles. 
Additionally, there have been numerous scandals in the world of sumo wrestling that may have served to dissuade potential sumo wrestlers. 
CLICK HERE TO GET THE FOX NEWS APP
In 2011, the head of the Japan Sumo Association confirmed that at least 13 senior wrestlers had been involved in match fixing — and the sport has long dealt with issues related to organized crime and illegal gambling, said the BBC. 
The sport has also been plagued by allegations of bullying, assault and harassment in its stables by older wrestlers, said the same source. 
For more Lifestyle articles, visit www.foxnews.com/lifestyle.