Entertainment
RHONY's Brynn Whitfield Breaks BravoCon Escalator When Heels Get Stuck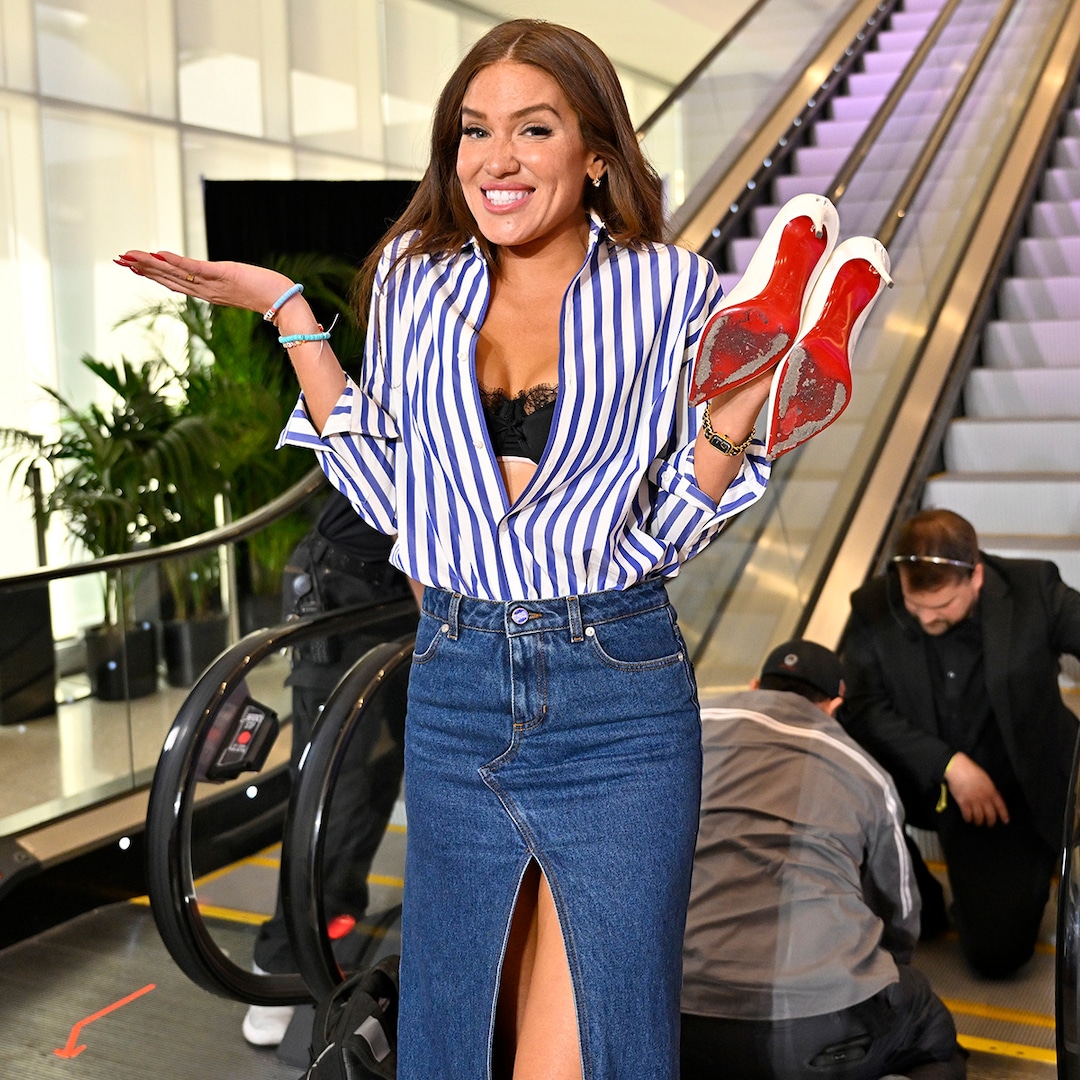 There's no place like home BravoCon.
Brynn Whitfield took a page out of the Wizard of Oz's storybook when her shoes got stuck in the escalator on her way to a Nov. 4 panel, causing her red-bottomed Louboutins to stick out in a manner very a la the Wicked Witch of the East. 
In fact, The Real Housewives of New York star ended up shoeless as the heels of her stilettos got caught at the bottom of the moving staircase, bringing the entire machine to a stop. In a video shared by Bravo, the 37-year-old quipped, "It looks like the Wizard of Oz! Do I have to pay for the escalator?"
And Brynn continued to take the hilarious moment in stride throughout the day.
"Who has a good cobbler in New York?" she later joked to E! News' Erin Lim Rhodes. "It's OK. It also almost speaks to the durability of Christian Louboutin's shoes, you know what I'm saying? They can f–k up a whole [escalator]. Those red-bottomed soles, the devil makes these shoes."
Brynn added that Watch What Happens Live's Andy Cohen commemorated the hilarious blunder with a snap.