Life Style
Pregnant and thinking of abortion, Maryland woman describes the phone call that changed her life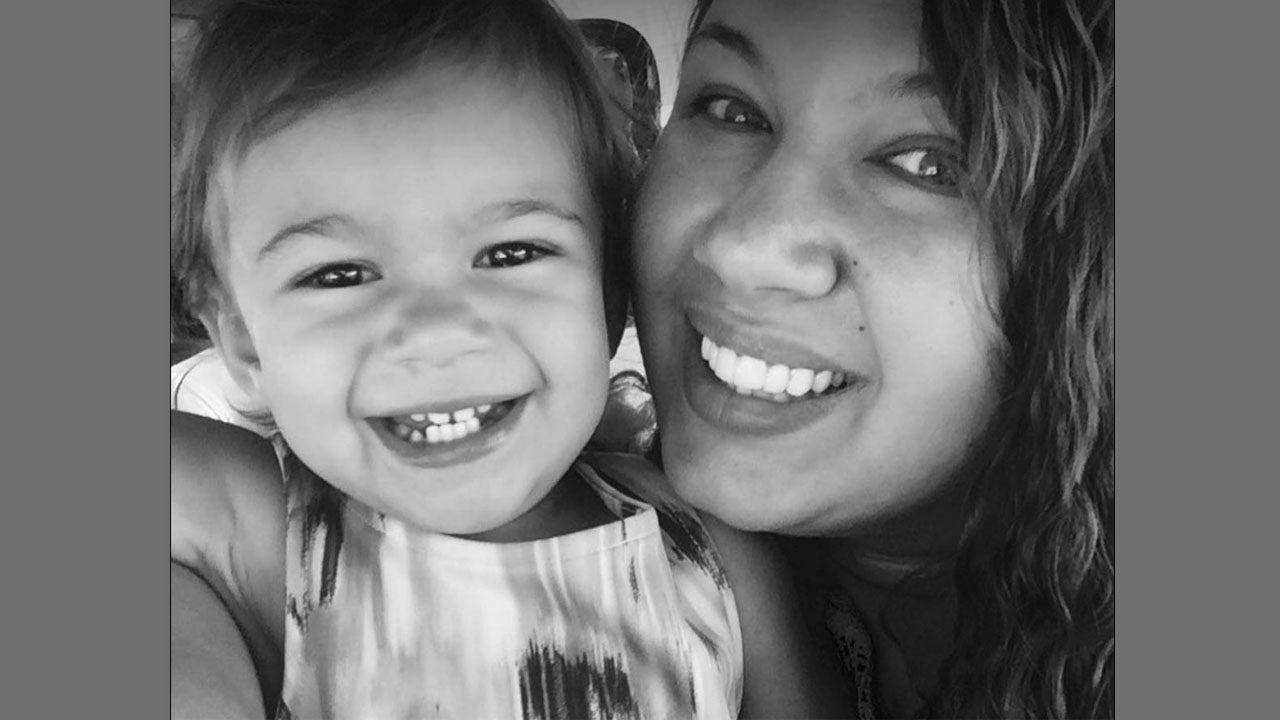 When Angela Harders of Maryland posted a TikTok video responding to the prompt, "What's one small unimportant decision that you made that changed the whole trajectory of your life?" she did not think it would be viewed by about half a million people. 
Or that it would spark emotional conversations about empowerment, grit — and life's unexpected challenges. 
"I decided to call a random pregnancy center a couple [of] states away," Harders began in her nearly five-minute long TikTok video, which she posted on Oct. 23, about an earlier experience in her life. 
Harders, a homeschooling advocate and author, is a co-founder of PAX Ministries.
'PRO-LIFE GENERATION IS ALIVE AND WELL' AS FURIOUS FIGHT FOR THE UNBORN CONTINUES
"And the lady who answered the phone changed my whole life," Harders continued in her video. "And the funny thing is – I don't even know her name."
Harders said she became pregnant as a result of sexual assault — and that she grew up in "an extremely devout Christian family" during an era that was "extremely centered on purity culture." 
Despite being raised to value human life — with a father who was vice president of a local pregnancy center in Maryland — Harders found herself considering getting an abortion.
She even made an appointment for an abortion. 
"You can imagine my horror when I, the girl who had never dated before, the good Christian girl, found myself pregnant," she said. "And even though I was pro-life, my gut reaction was to schedule an appointment at Planned Parenthood for that Friday afternoon." 
Two days before her appointment, however, Harders decided to call a pregnancy center in a different state, fearing that she would be recognized if she called anyone nearby. 
"She said to me, 'Sex doesn't make babies, God does.'"
When the woman at the pregnancy center answered the phone, all Harders could do was cry, she said. 
"She let me cry, and she just said, 'Oh, honey, I'm here with you on the phone whenever you're ready,'" said Harders. 
Eventually, Harders was able to tell the woman her personal story. The woman, she said, responded with words that totally changed her perspective.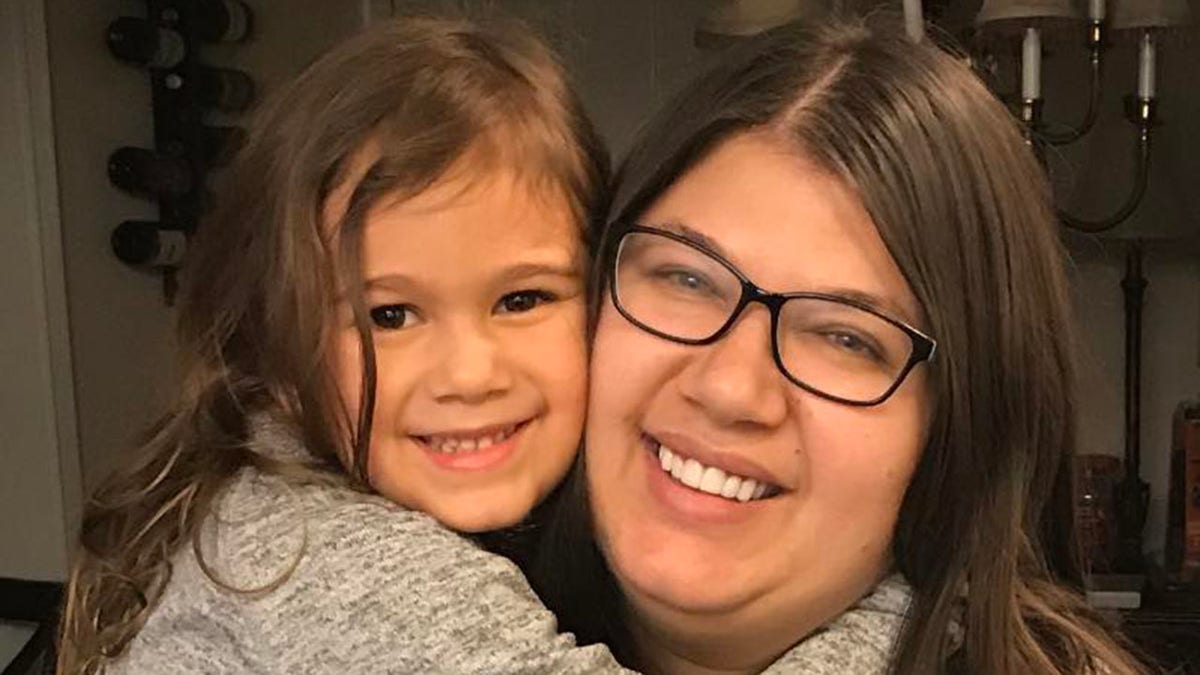 "She said to me, 'Sex doesn't make babies, God does,'" recounted Harders — noting that the woman pointed out that many people who actively try to have a baby cannot. 
The woman at the pregnancy center also said to Harders, "And for some reason, God is choosing to give you a life out of this terrible circumstance." 
RAISING PRO-LIFE KIDS IN A PRO-CHOICE CULTURE IN AMERICA: 'IT ALL BEGINS IN THE HOME,' SAY ACTIVISTS
The woman's words sparked an "overwhelming sense of peace," said Harders — and she realized the woman was correct. 
The morning of her abortion appointment, Harders called to cancel it.
And she said she felt shocked by what the employee at Planned Parenthood told her in response.
"She knew that I was a Christian, because that was something that I shared with her when I booked the appointment in the first place," Harders said.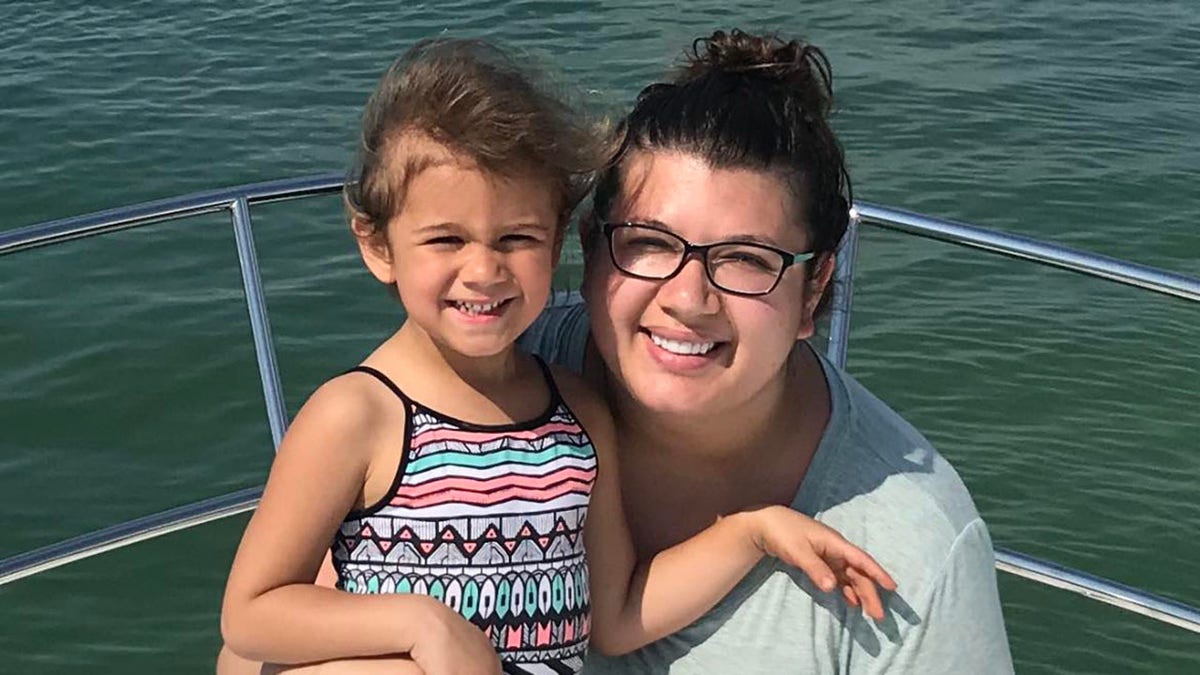 The Planned Parenthood employee tried to use Harders' Christian faith to convince her to have an abortion, said Harders.
"She said, 'Angela, you know that if you go through with [the pregnancy], you will never be able to travel again, or be a missionary, or do any of those other things that you said you wanted to do. We can take care of this problem for you so you can live your life and fulfill all the dreams that God has given you,'" Harders related. 
PRO-LIFE FATHER SHARES BOLD, HOPEFUL MESSAGE: 'I WAS CONCEIVED IN RAPE, ADOPTED IN LOVE'
The difference between how she was treated by the pregnancy center versus by Planned Parenthood was "staggering" to her, Harders told Fox News Digital. 
"With the first call that I had [with the crisis pregnancy center], I hung up the phone feeling hopeful, empowered," she said, even though she was still very nervous and afraid to continue the pregnancy. 
Yet after she spoke to the Planned Parenthood location, she said she came away feeling "like this baby was a problem to get rid of, not a life to be cherished or enjoyed."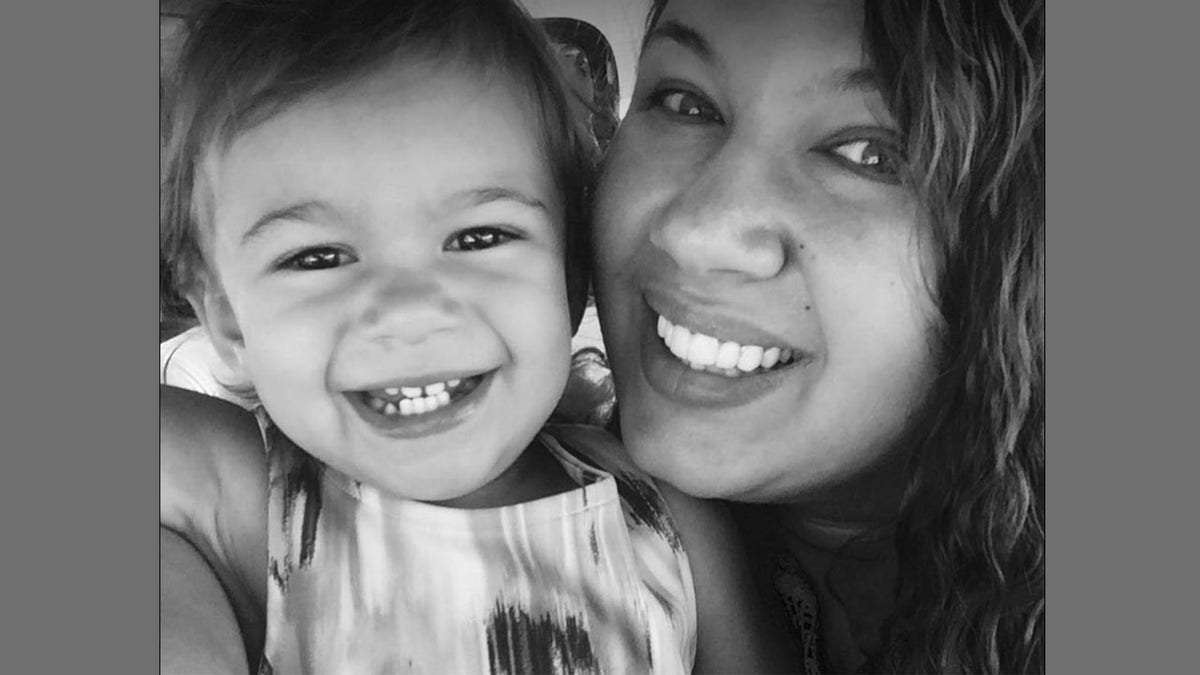 "And because I canceled that appointment, nine years ago today, not only am I still able to travel the world and do all the things that the lady at Planned Parenthood said I would never be able to do — now I get to do it with the most incredible human being that I've ever known," she said, with tears welling in her eyes in her TikTok video.
"She is the greatest joy of my life, and I will forever be grateful to the stranger on the other end of the line from a random pregnancy center."
"My daughter is no problem," Harders went on. "She is the greatest joy of my life, and I will forever be grateful to the stranger on the other end of the line from a random pregnancy center in New York, who told me I could do it." 
Breaking down in tears, Harders described how her conversation with the woman at the pregnancy center made her feel "strong, powerful, and brave — braver than I ever knew I could be — and that this baby girl would be such a huge part of my healing." 
ABORTION IS 'GRUESOME SIGN' OF WHAT SOCIETY HAS FORGOTTEN, SAYS CATHOLIC ARCHBISHOP
Today, Harders is working to empower women just like herself.
"My child was not my problem," said Harders. "She became my purpose — and I will forever be thankful." 
Planned Parenthood of Maryland, Inc., did not respond to Fox News Digital's requests for comment.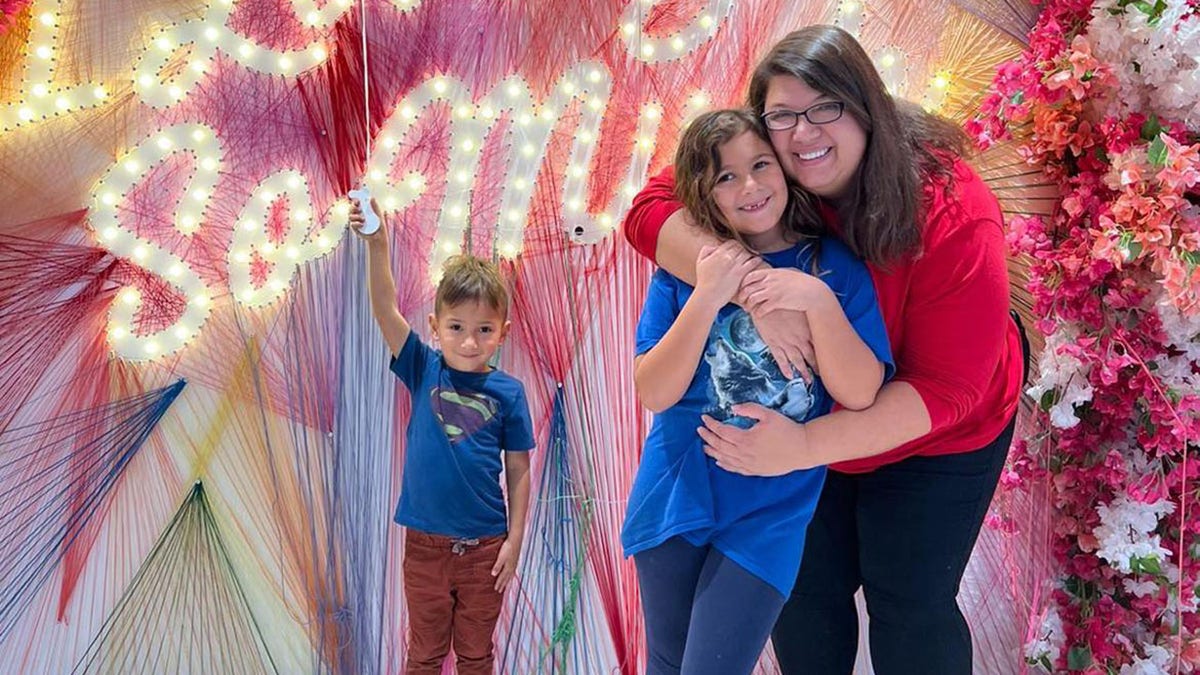 Harders also said that while she had been making TikTok videos for a while, she thought now was the time to share her story of an unplanned pregnancy. 
She said she was "very much" surprised by the response her video generated, both in the number of views and the types of reactions.
"I was very overwhelmed," she said. "I think I spent a good portion of the day crying." 
Most of the comments she's received have been supportive of her, something she said was not what she expected.
ABORTION SURVIVORS, IN WAKE OF SUPREME COURT RULING, REVEAL THEIR 'TRAUMA' BUT REJOICE IN A 'NEW DAWN'
"I was prepared to get some backlash, but I was not prepared to have so many people see that video and respond so positively," Harders said. 
She was also overwhelmed by the number of people who shared that they, too, had been through a similar situation.
"I think that's the other big thing, too — just hearing the overwhelming regret from moms that they wish they had done something different."
"So that was one response that I just kept seeing over and over and over and over again, these moms that that were like, 'I went through something similar. I was also faced with an unplanned pregnancy' or 'I had the same, literally the same, situation as you. And I chose life.'"
She said they added, "And now my 'problem' is 17 years old" — or, "My 'problem' is 34," said Harders. 
She also heard from women who ended their unplanned pregnancies. 
Referencing this "flip side," she said it's been "interesting to see a lot of the responses of women [are] sharing" — with some women sharing that they wished they'd been told they could have handled life as a single mother.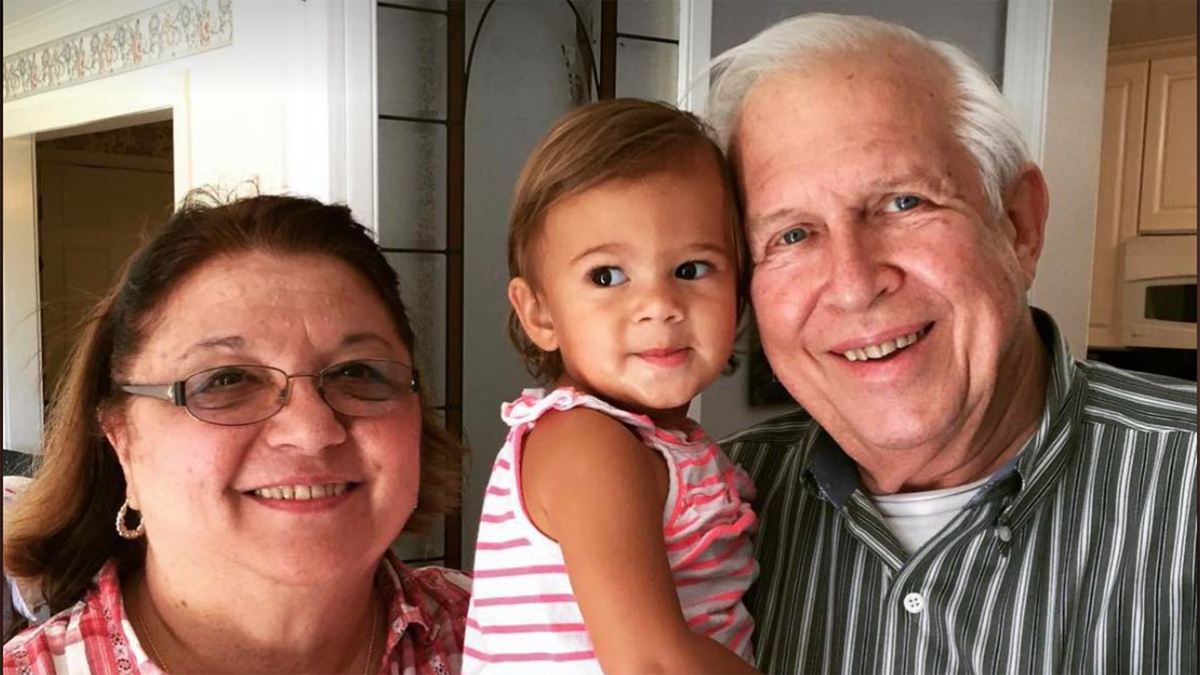 "I think that's the other big thing, too, just hearing the overwhelming regret from moms that wish they had done something different," said Harders. 
Harders said she wishes she could tell any women who are facing unplanned pregnancies that they are "infinitely stronger and more powerful and more brave than you ever thought possible."  
She also has a message for the parents who might be coming to terms with the fact that their young daughters are facing an unplanned pregnancy. 
CLICK HERE TO SIGN UP FOR OUR LIFESTYLE NEWSLETTER
"If there's something that I could scream to every parent out there, it would be to extend to your children the same love and grace that you wish and that you know that God has extended to you," she said. 
Harders is a 2009 graduate of Liberty University. She began her career as a public school Spanish and ESOL (English as a second language) teacher. 
CLICK HERE TO GET THE FOX NEWS APP
She earned her Master's of Education in Bilingual Curriculum and Instruction in 2012 and obtained her third certification in Special Education in 2019, according to her biography on the Pax Ministries website. 
In 2021, she co-founded PAX Ministries, her bio says, "to spread God's message of faith and freedom in every area of life and for every age of life."
For more Lifestyle articles, visit www.foxnews.com/lifestyle.