Life Style
Planning a move? Organizational tips, expected costs and more
You've completed the first step of finding a new place to move into, and now comes the daunting part … actually making the move. Even though a move can be an exciting next chapter, it can also come with a ton of stress.
There are plenty of general tips to keep in mind when moving that will help you stay organized, but for the big decision of deciding between completing the move on your own or hiring a moving company, you'll have to decide between money and convenience.
Here are a few tips to keep in mind during your next move that will hopefully take stress away from the day.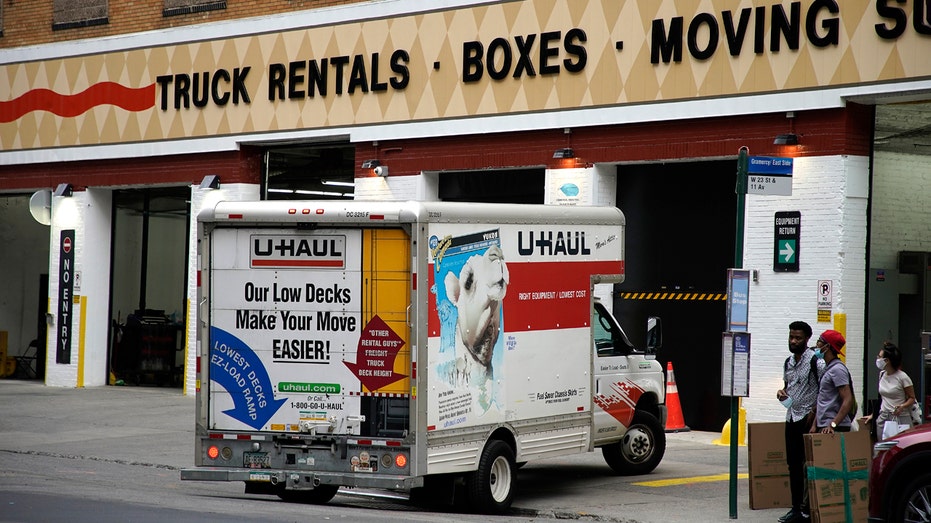 THESE ARE THE MOST AFFORDABLE STATES TO BUY A HOME
Making moving day easier
How much does it cost to move?
What is the cheapest day to hire a moving company?
Should I move myself or hire a moving company?
1. Making moving day easier
One of the biggest things you can do to make moving day easier is prepare as much as you possibly can. Start to get packed up as soon as you can, completing a little bit each day. There is nothing worse than a late night scramble to get everything packed up on the day before your move. 
Before you even start packing, you'll want to de-clutter. You probably have more things than you realize that you don't need to take with you. Before packing, start going through all of your things and make different piles of things you want to keep, donate and throw away. This will help you feel a lot more organized, and you'll avoid bringing unnecessary things into your new home that you haven't used in years. If you have enough items, consider holding a yard sale prior to your move to make some extra cash off your old, unwanted items.
When packing, go room by room and remember to label absolutely everything. You'll thank yourself for labeling later on when you are unpacking. Also, don't label too generically. For example, instead of labeling three different boxes "kitchen," add a little extra detail, so you can easily unpack later. So, instead of writing "kitchen," perhaps your labels will say something along the lines of "kitchen appliances," "silverware and plates" or "kitchen cooking supplies." 
FIRST-TIME HOMEBUYERS: HOW TO BUY A NEW CONSTRUCTION HOME
When you're packing, make sure to keep a small backpack or duffle bag of your essentials, so you aren't digging though a box looking for your shampoo. Keep a bag of things that you use on a daily basis and keep that with you, so that your essentials don't get packed away. 
When loading your boxes, take advantage of every inch of space that you have. While you don't want your boxes to be too heavy and break, you also don't want a box that is only halfway filled. Take advantage of all the space that you have to avoid having an overabundance of boxes on moving day. 
Create a moving checklist for yourself where you write down everything that you need to do before moving day. This will not only help you be organized, but will also make you feel accomplished when you're able to check something off your list. 
2. How much does it cost to move?
There are lots of different factors that come into account when talking about the cost of moving. Two of the biggest factors at play are the distance of the move and how much stuff you have. A local move of a single person moving from a one-bedroom apartment to another is generally going to be cheaper than a long distance move of a family of five. 
HERE'S WHAT YOU NEED TO DO AFTER MOVING INTO A NEW HOUSE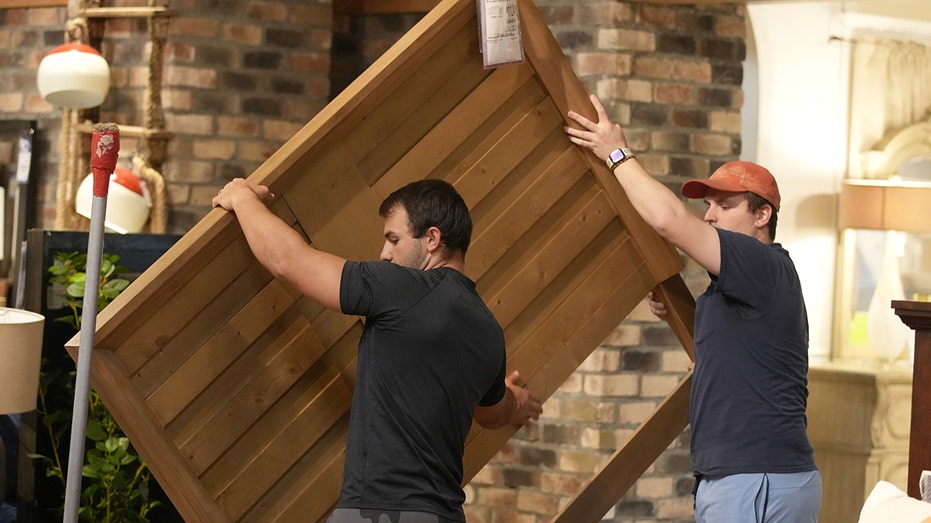 That being said, Moving.com estimates the cost of a local move to be about $1,250, and a long distance move of 1,000 miles to be $4,890. These numbers also vary depending on the method of moving you choose to take. 
If you choose to move completely on your own, known as a do-it-yourself (or DIY) move, it's typically going to cost less than hiring movers. Forbes estimates that the cost to hire movers is around $2,100 for a local move and $5,500 for a long distance move. These numbers are based off a three-bedroom home. Even though these are the averages, the cost of moving with help of movers can fluctuate quite a bit. Hiring movers could be as inexpensive as $200 and as expensive as $17,000, according to the source. 
Another big cost to consider when moving is the price to ship your car if you are doing a long distance move. If you have someone who is going to drive your car to your new place for you, then you don't need to worry about shipping costs. But, if you plan on renting a truck that you'll need to drive, and you need to get your car to your new destination, you'll have to ship it, which can be another expensive moving bill. This again will vary on the distance of your move, but on average, it will cost around $1,650 to ship your car, according to Forbes. 
3. What is the cheapest day to hire a moving company?
In general, the cheapest days to hire a moving company are between Monday and Thursday. This is mostly due to the fact that moving companies are less busy on these days of the week. 
GET FOX BUSINESS ON THE GO BY CLICKING HERE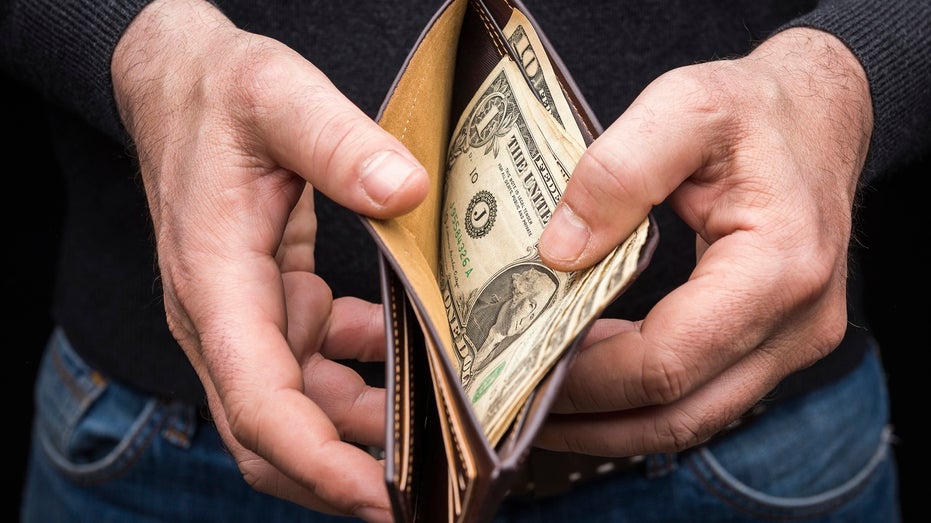 This is another reason why planning ahead is so important. If you want to use a moving company, try to get time off work in advance during these days so that you can potentially save money. 
4. Should I move myself or hire a moving company?
One of the biggest questions those getting ready to move is if they should take on the large task on their own, or hire help. When making this decision, the biggest factors to weigh are money and convenience. If you want a more hands-off moving experience where a lot of the work is done for you, and you don't have a tight budget to work with, then a moving company may be the way to go. With a moving company, you won't have to worry about lifting heavy objects, doing a lot of additional planning or driving a hard to maneuver truck. All of your belongings will be loaded and unloaded for you, taking away a lot of stress. Keep in mind that these services may be convenient, but also come with a hefty price tag. Be sure to get multiple quotes before making your final decision to ensure that you are getting the best deal possible. Also, keep in mind that it is a customary practice to tip your movers. On average, movers are tipped 20%, so that is another cost that comes with the service. 
If you are looking for a budget friendly moving option, hiring a moving company might not be a great idea, since renting a truck is typically a more affordable option. Even though you'll have to do the work yourself, you'll put a lot of money back in your pocket. If you have friends and family that can help you move, this may serve as the better option for you.
There is also the in between option of using a moving container service. These services are typically not as expensive as a moving company, and can take away some of the moving stress. If you use this service, a company will help get your belongings from point A to point B, but you are responsible for the loading and unloading. The biggest perk of a service like this is that you don't have to worry about driving the truck. This is a great option if you have a vehicle you need to move with you. This service will allow you to drive your car while the rest of your belongings are taken care of.