Sports
"Peace of mind is important going into an offseason"
After suffering a wrist injury in July, Mike Trout has missed all but a single game for the Los Angeles Angels. After they announced that an oblique injury suffered by Shohei Ohtani would sideline the Japanese star for the rest of the season, fans are eager for news about Trout.
Despite coming back for a game in late August, Trout has been sidelined. On account of his injury, the three-time MVP has been limited to just 82 games this year.
In a recent interview with the Los Angeles Times, Angels GM shed some light on Trout's condition, According to Minasian, a return is very much in Trout's interest, even if it's just for a couple of games.
•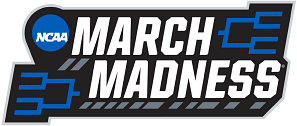 "Mike Trout's return would not change the final result of the Angels' season. His return would matter more in the spectrum of peace of mind for himself." – Sarah Valenzuela
The Angels own a season record of 68-82, putting them 16 games behind the leading Houston Astros in the AL West.
Additionally, 14.5 games remain between the Halos and the third and final AL Wild Card slot, meaning that the season is all but over. It will be tenth straight season that the Angels have failed to make the postseason.
Despite the team being out of the postseason conversation, Minasian reckons a return for Mike Trout could be beneficial. Speaking to Sarah Valenzuela of the LA Times, the 43-year old GM said:
"Peace of mind is important going into an offseason. I believe it would be really beneficial for him to play again, but it has to feel good. … With where we're at in the standings, there's no reason to push it to a certain extent"
Despite outlining the benefits of Trout's return, Minasian is also realistic about the situation the Los Angeles Angels find themselves in. He acknowledged the standings, and that the team does not really need to win anything at this point.
---
Mike Trout's future in LA is more doubtful than ever
Trout inked a massive 12-year, $426.5 million contract extension in 2019, meaning that, on paper, he will be an Angels for a long time.
However, with Shohei Ohtani now due to depart imminently, Trout's future looks less secure either way. Hopefully for Angels fans, they will get to see their franchise player at least one more time before the nightmarish 2023 season mercifully draws to a close on Oct.1.