Sports
Ohio State at Notre Dame becomes NBC's most-watched regular season game since 1993 
The Ohio State Buckeyes took on the Notre Dame Fighting Irish in Week 4 in one of the most anticipated college football games of the season. It lived up to its billing, becoming the most-watched regular-season game on NBC since 1993.
Ohio State vs Notre Dame was a night game and had playoff implications, as both teams were undefeated. It was also a close game on paper, as the oddsmakers had it under a touchdown.
The game was broadcast on NBC and it was a massive TV ratings success. According to NBC, 10.5 million viewers watched the Buckeyes' thrilling win over the Fighting Irish.
•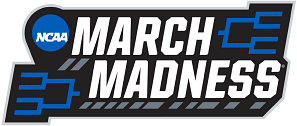 It's the second-highest rating, trailing only Notre Dame vs Florida State in 1993, which drew 22 million viewers, as the game was dubbed the "Game of the Century."
The 2023 game peaked at 14 million viewers from 10:30 to 10:45 p.m. E.T., which was when the Buckeyes were driving down the field for the game-winning touchdown.
---
Ohio State rallies to beat Notre Dame
The game lived up to its hype, and the TV ratings helped prove that, as the Ohio State Buckeyes beat the Notre Dame Fighting Irish 17-14.
It was a massive win for the Buckeyes and Ryan Day who have been criticized for not winning the big games. Long-time Notre Dame coach Lou Holtz said thata Day has always been outworked in the trenches.
Hence, after the win, Day was pleased with the victory to prove his detractors wrong:
"We always say, 'Ignore the noise,' but every once in a while, after a while someone's poking at you, you've got to stand up for what you believe in. That's the way I was raised, and that's the way I'm going to be moving forward. I got a bunch of guys in there that I love, that I work with every single day.
"To see some of the things that were said, I get Ohio against the world, but we needed to go play like that today. We needed to win like that, to stop that narrative that's going on, because it's not true."
Following the win, the Buckeyes host Maryland on Saturday afternoon. Notre Dame, meanwhile, head to Duke on Saturday night in a ranked-on-ranked matchup.