Life Style
New York library receives an overdue book nearly 90 years later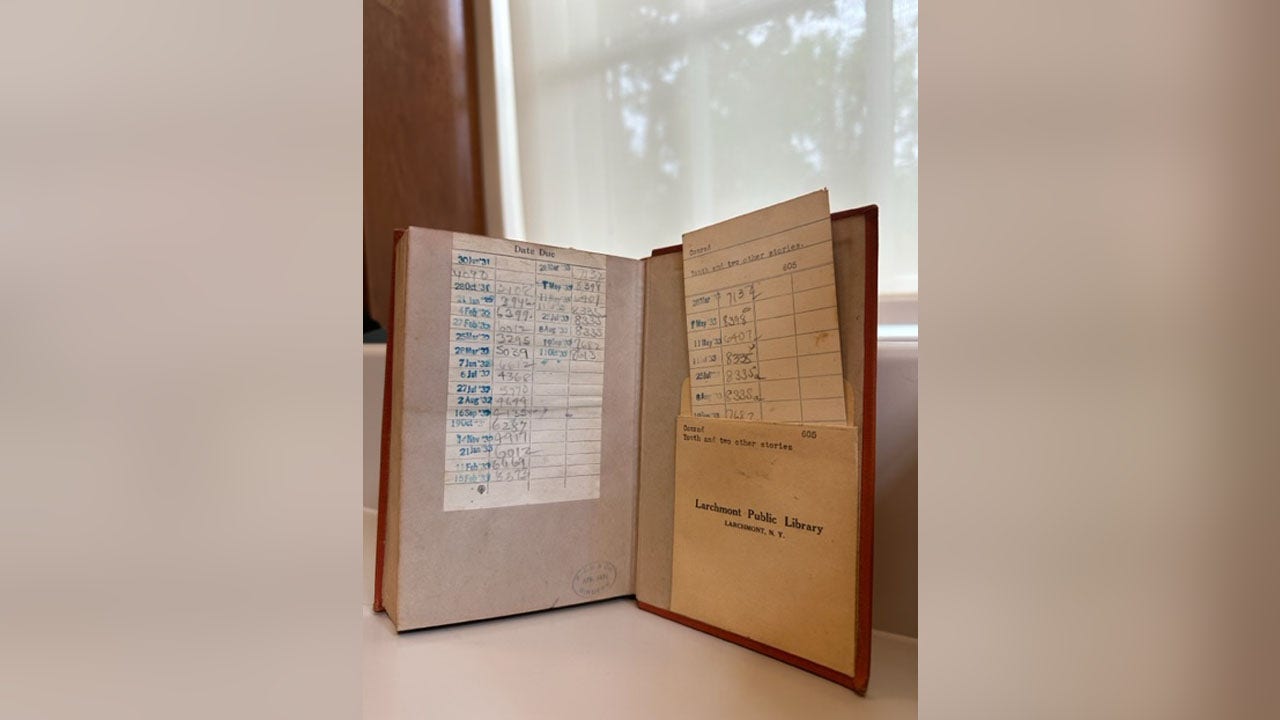 A library in New York got quite the surprise in late September when it received a returned book that was nearly nine decades overdue. 
"We recently received an interesting package sent here from Virginia. Inside was a library book that was due on October 11th, 1933, one month shy of 90 years ago," the Larchmont Public Library in Larchmont, New York, shared on Facebook on Wednesday, October 11. 
A woman in Virginia named Joanie Morgan discovered the book by Joseph Conrad, "Youth and Two Other Stories," in her stepfather's belongings. 
LIBRARY RECEIVES OVERDUE BOOK FROM 47 YEARS AGO, ALONG WITH ANONYMOUS NOTE AND A SURPRISE
She contacted the library in July to see what she should do with the book, she indicated. 
Morgan then mailed the book back at the end of September, almost 90 years to the day after it was originally due.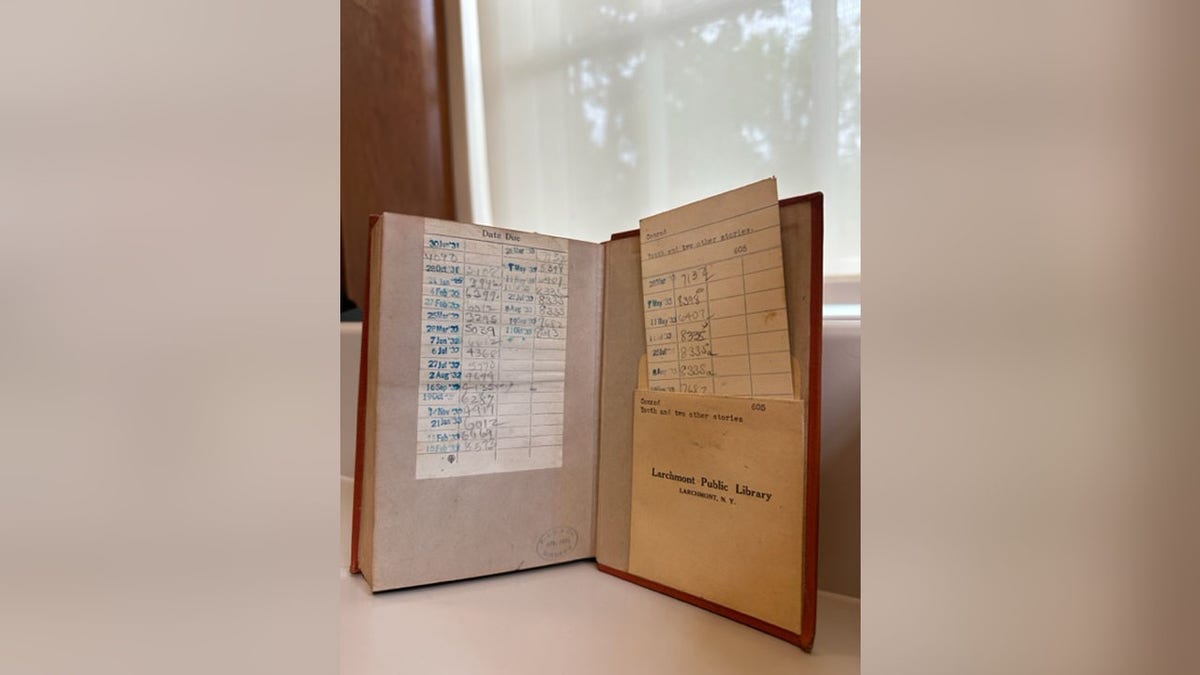 Library employees told Fox News Digital on Friday morning that they hope that this story can serve as an example for others who may have extremely overdue library items in their possession.
"We saw this book coming in so late as an opportunity to kind of instruct our patrons as to what happens when they have something that is very overdue," Liam Hegarty, head of reference at the Larchmont Public Library, told Fox News Digital.
The man and his family had once lived in the New York village, very close to the library.
Caroline Cunningham, a Larchmont librarian, told the New York Post that she believed it was the most overdue book in the history of the library, which opened in 1926. 
"This was quite a surprise for us, for sure," she said.
NEW JERSEY MAN RETURNS BORROWED BOOK TO HIS LIBRARY 75 YEARS LATE
Initially, Cunningham thought the return to the library was a mistake, as there is also a library in Norfolk, Virginia, known as the Larchmont Branch Library. 
In a letter to the library, Morgan wrote that her stepfather and his family used to live in Larchmont, very close to the library.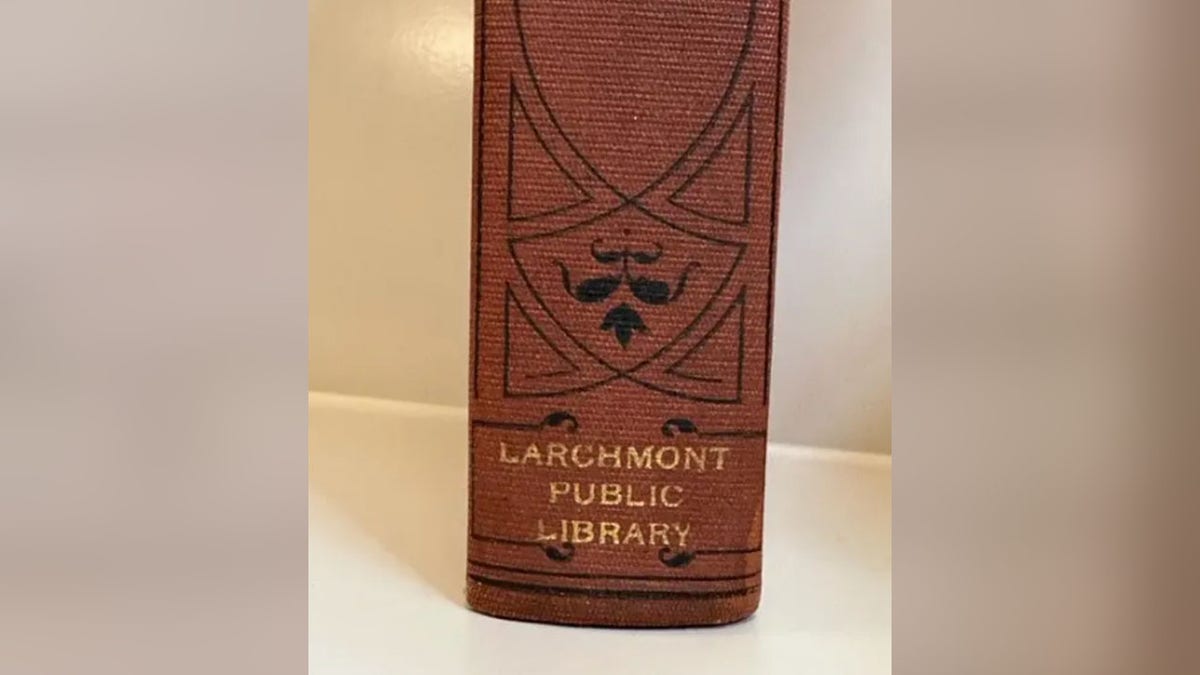 Her stepfather died in 1978, about 45 years after the book was due. 
Normally, the library charges a late fee of 20 cents for each day the book is overdue.
Yet these fees are capped at $5, the Larchmont Public Library also wrote on its Facebook page.
LIBRARY BOOK RETURNED AFTER 110 YEARS IN IDAHO
"When a library book has not been returned after 30 days, it is considered 'lost' and the patron is billed for the initial price of the book," said the library.
"However, when the book is returned, it reverts back to the maximum fine, which is five dollars."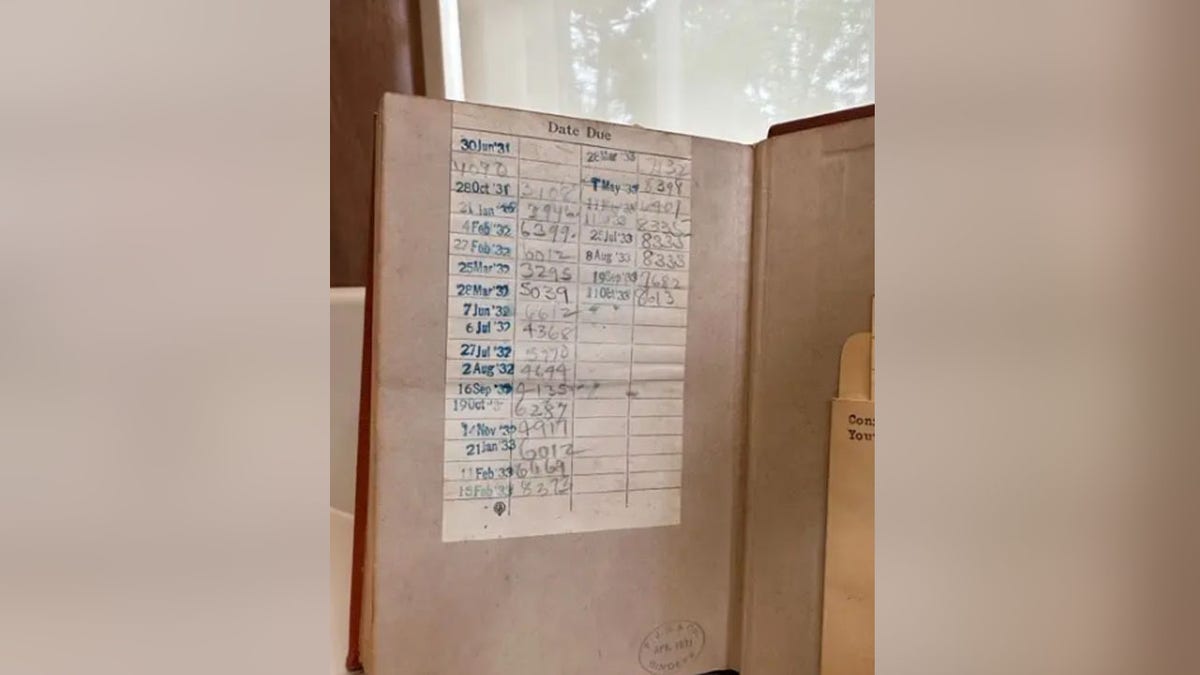 "No matter how long a Larchmont Public Library book is overdue, if it gets returned, the maximum fine is a whopping five bucks," the library noted on its social media page. 
The library has not collected the $5 fine — and told Fox News Digital that it does not intend to collect it.  
CLICK HERE TO SIGN UP FOR OUR LIFESTYLE NEWSLETTER
As for the newly returned book? 
It will not be leaving the library any time soon, Cunningham said.
CLICK HERE TO GET THE FOX NEWS APP
"That copy's going to stay out of circulation," Cunningham told the New York Post. 
She also said the library will "probably have it just to keep because it's a funny story."
For more Lifestyle articles, visit www.foxnews.com/lifestyle.