Life Style
Man jumps below sidewalk grate twice for AirPods, keys in viral video
A viral video shows a man opening a sidewalk grate and lowering himself into the depths below to save his Apple AirPod.
The video was shared to Instagram last week by Unilad, and is captioned, "Risking his life for AirPods," with credit to Collab.Inc. 
The full two-minute clip shared with Fox Business shows the unidentified man looking into the hole prior to looking up at whoever was filming, and asking, "Oh, what the f—?"
He then jumps in, and is off camera for a few seconds before emerging with what appears to be car keys, exclaiming, "Got em!" as people cheer.
APPLE'S IPHONE 15 ON SALE, TIM COOK HITS NYC STORE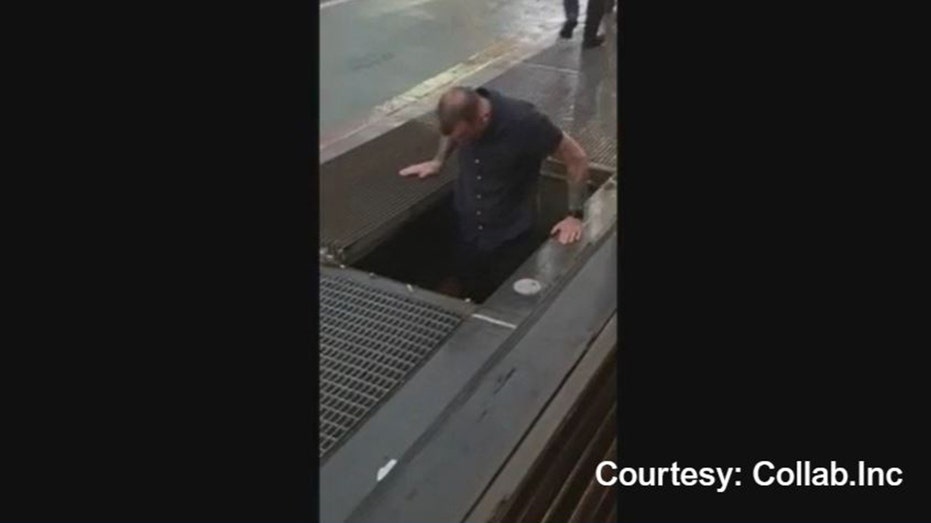 He is then seen looking around for a way out of the utility hole, with an AirPod in his left ear prior to successfully returning to street level.
The man goes to cover up the hole with a grate to its side so no one else will have to do what he just did when someone says, "Just leave it," and giggles can be heard. It is then the AirPod falls out of the man's ear, and into the hole.
"Oh, no!" people exclaim. "You're going back down."
The man hops in a second time to retrieve the coveted electronic device. 
ALABAMA WOMAN 'SHOCKED' TO LEARN $25 WEDDING DRESS FROM GOODWILL IS WORTH WAY MORE THAN BARGAIN PRICE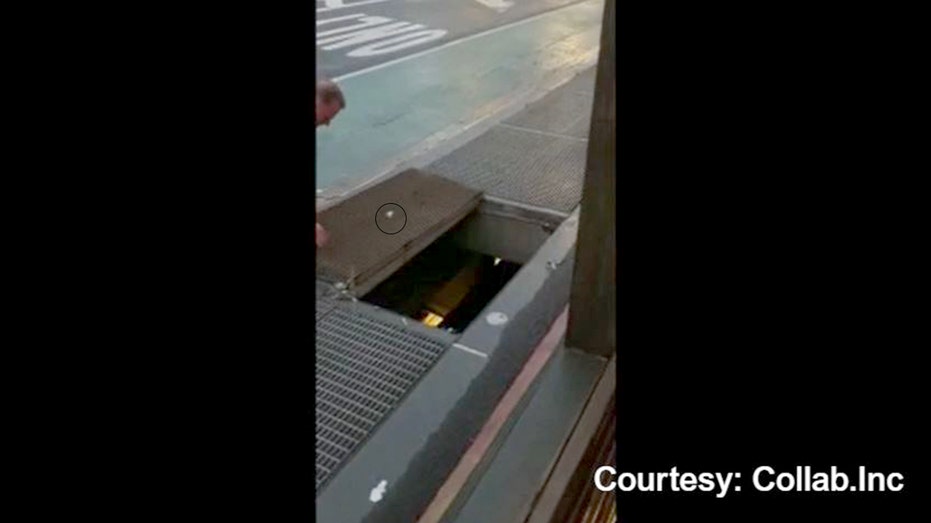 "Do you think the cops are gonna get me for jumping in [inaudible]?" the man asks those watching him.
He then emerges a second time, grabs his keys, brushes himself off and converses with onlookers prior to successfully putting the grate back over the hole.
"Yay, that's pretty good," can be heard as spectators cheer.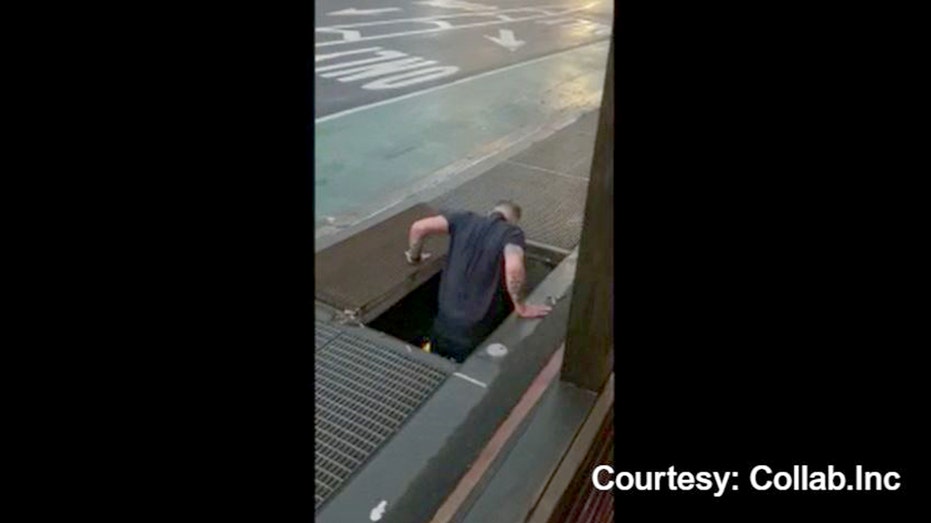 AirPods similar to the one the man can be seen wearing sell new from $129 to $249 before tax, depending on the model. AppleCare+ is an additional purchase that, "includes unlimited incidents of accidental damage protection, each subject to a service fee," according to Apple's website. 
One social media user understood the man's reasoning for taking the plunge below street level.
"People working in sewers for less than 20$ an hour, why wouldn't he jump 2 Minutes to retrieve 200$ airpods?" he asked.
"I'm sure after that the sound is going to be a little 'shi–y'," another said.
Others disputed the nature of the area the man lowered himself into.
CLICK HERE TO READ MORE ON FOX BUSINESS
"Risking his life," one Instagram user wrote. "You can literally [sic] see the light on down below… it's clearly an access vent of tunnel of some kind. Ain't no sewer."
"Sewers don't have open grates in the sidewalk. That is a storm drain. Two different things," another wrote.