Sports
LIVE UPDATES: Hangzhou Asian Games September 24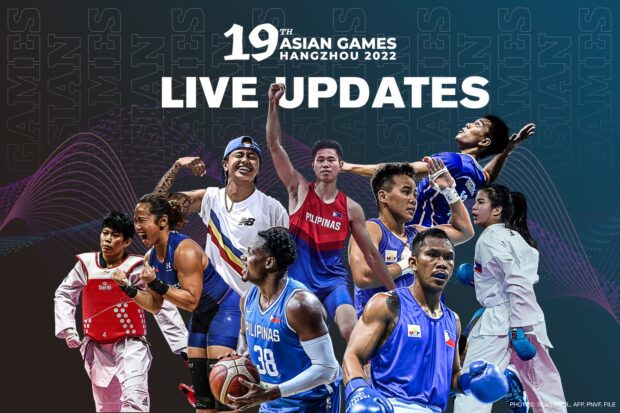 The action in the Hangzhou Asian Games 2022 in 2023 officially kicked off in Hangzhou, China starting September 24.
The pandemic-delayed continental meet opened on Saturday with the parade of nations at Olympic Sports Center Stadium on Saturday night.
The Philippines has 396 athletes from 40 sports in this year's Asian Games.
Over the past several months, Filipino athletes ramped up their training, repeating every skill-sharpening task to the point of monotony.
They will need to be supercharged over the next few weeks as full-scale competitions get going on Sunday in the 19th Asian Games here in Hangzhou, China.
There will be a few questions answered: How will Kayla Noelle Sanchez, an Olympic medalist who used to be part of a vaunted Team Canada, fare as a spearhead of a program yearning to end nearly four gold-deprived decades?
MAKE YOUR COUNTRY PROUD! 🇵🇭

LOOK: The Philippine Team athletes pose for photos as they wait for their turn for the parade of athletes at the 19th #AsianGames opening ceremonies. | 📷: Philippine Sports Commission

• Visit https://t.co/YTaIXGoAtl for live updates. pic.twitter.com/2vFQW3h4Ea

— INQUIRER Sports (@INQUIRERSports) September 23, 2023
Postponed for a year chiefly due to the pandemic, the delay that hit the 19th Asian Games was worth the wait and made incredibly stunning by the lavish and space-age opening ceremony on Saturday night.
Shortly after Chinese President Xi Jinping arrived at the Hangzhou Olympic Sports Centre Stadium, a festival of lights immediately took over and a dazzling visual show featuring splendid cultural attractions and the best China could offer.