Business
Instacart raises IPO price range after Arm's strong Wall Street debut
Instacart lifted the proposed price range for its initial public offering (IPO) on Friday and is now targeting a fully diluted valuation of up to $10 billion after Arm Holdings' strong market debut.
The grocery delivery app said it is now seeking to sell 22 million shares at $28 to $30 each, compared to an earlier price range of $26 to $28 per share.
The IPO's top end will now fetch $660 million compared with the earlier target of $616 million. Despite the increased valuation, the total is just one-fourth of the $39 billion it was worth after its last funding round more than two years ago.
INSTACART: WHAT TO KNOW ABOUT ONLINE GROCERY SERVICE
The company plans to trade on the Nasdaq under the ticker CART.
Instacart controls about 22% of the $132 billion U.S. online grocery-delivery market, according to Evercore. The company said it had 5.1 million users as of June 2023, up from 4.6 million in the year-ago period.
ARM SHARES CLIMB IN WALL STREET DEBUT
The deal, along with Arm Holdings, will help revive IPOs that have slowed due to inflationary pressures and the Federal Reserve's 11 interest hikes since 2022. There were 181 deals in 2022, down from 1,035 in 2021, as tracked by Stock Analysis.
Instacart's cornerstone investors have indicated they will buy up to $400 million worth of shares in the IPO, which would account for around two-thirds of the total proceeds if they were priced at the top end of the range.
BIRKENSTOCK HEADS TO WALL STREET WITH IPO FILING
PepsiCo has also agreed to buy $175 million of the company's preferred stock, while Goldman Sachs and JP Morgan are the lead underwriters for Instacart's offering.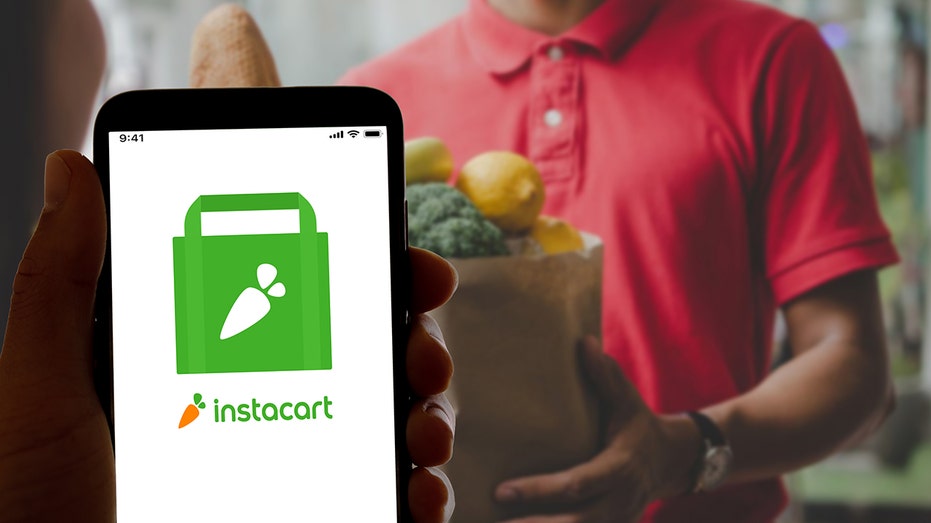 Instacart declined to comment.
GET FOX BUSINESS ON THE GO BY CLICKING HERE
Reuters contributed to this report.