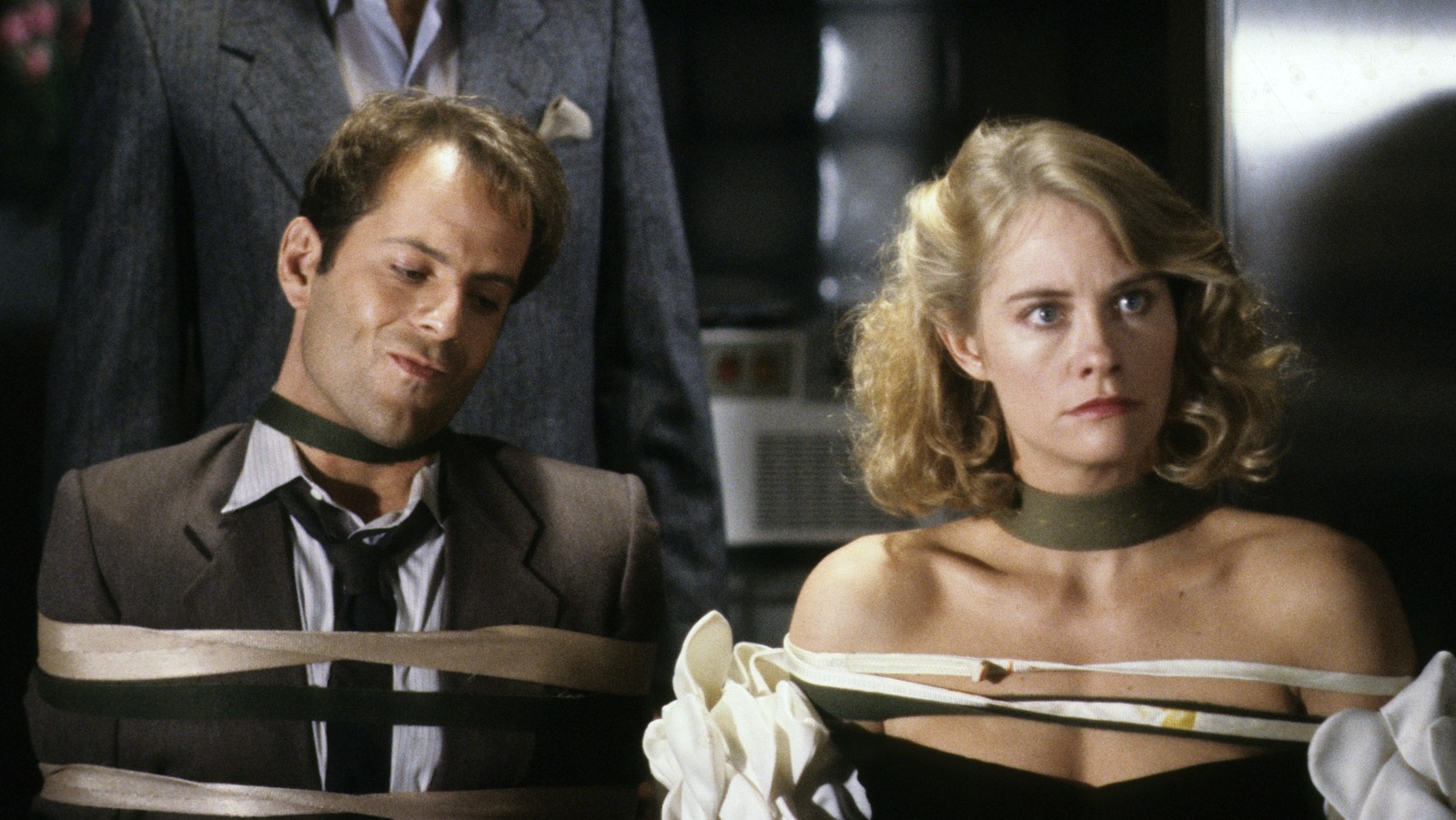 On October 10, Hulu will bring "Moonlighting" to a viewership that has either been desperate to revisit the sleuthing exploits of Maddie, David, Agnes DiPesto (Allyce Beasley), and Herbert Viola (Curtis Armstrong), or, most excitingly, experience this wildly inventive show for the first time. Every episode has been remastered in HD from the original film prints (yes, they used to shoot television on film), and, most importantly, will feature most of the original needle drop music cues.
One of the great joys of "Moonlighting" was its use of classic rock and R&B songs. Shows like "WKRP in Cincinnati" and "Beavis and Butt-Head" have struggled mightily to present their episodes with the original music intact because it's a pricey proposition. Fortunately, it sounds like Caron and Hulu have restored the majority of songs to the soundtrack, which should be a balm to every "Moonlighting" fan's soul.
For those who've never watched "Moonlighting," they'll get a front-row seat to the birth of Bruce Willis, megastar. His David is an affable, quip-happy brat who lacked the rough edges of John McClane and Joe Hallenbeck. I'm excited to see younger viewers see a young, relatively fresh-faced Willis talk his way into and out of trouble. How different was Addison from McClane? When trailers for "Die Hard" played in theaters, people howled at the idea of Willis as a hard-nosed New York City cop.
And then there's Shepherd, whose screwball grace was showcased to perfection. She did fine work on her self-titled CBS sitcom in the 1990s, but the writing on "Moonlighting" possessed a pre-code snap that was foreign to the ears of '80s couch potatoes. Shepherd vaulted herself into the company of greats like Carole Lombard, Barbara Stanwyck, and Katharine Hepburn with her portrayal of Maddie. There might've been behind-the-scenes volatility, but that spice made for delectable entertainment.
And you'll get to savor it on October 10, 2023.