Entertainment
How Brooklyn Beckham Really Feels About Haters of His Cooking Videos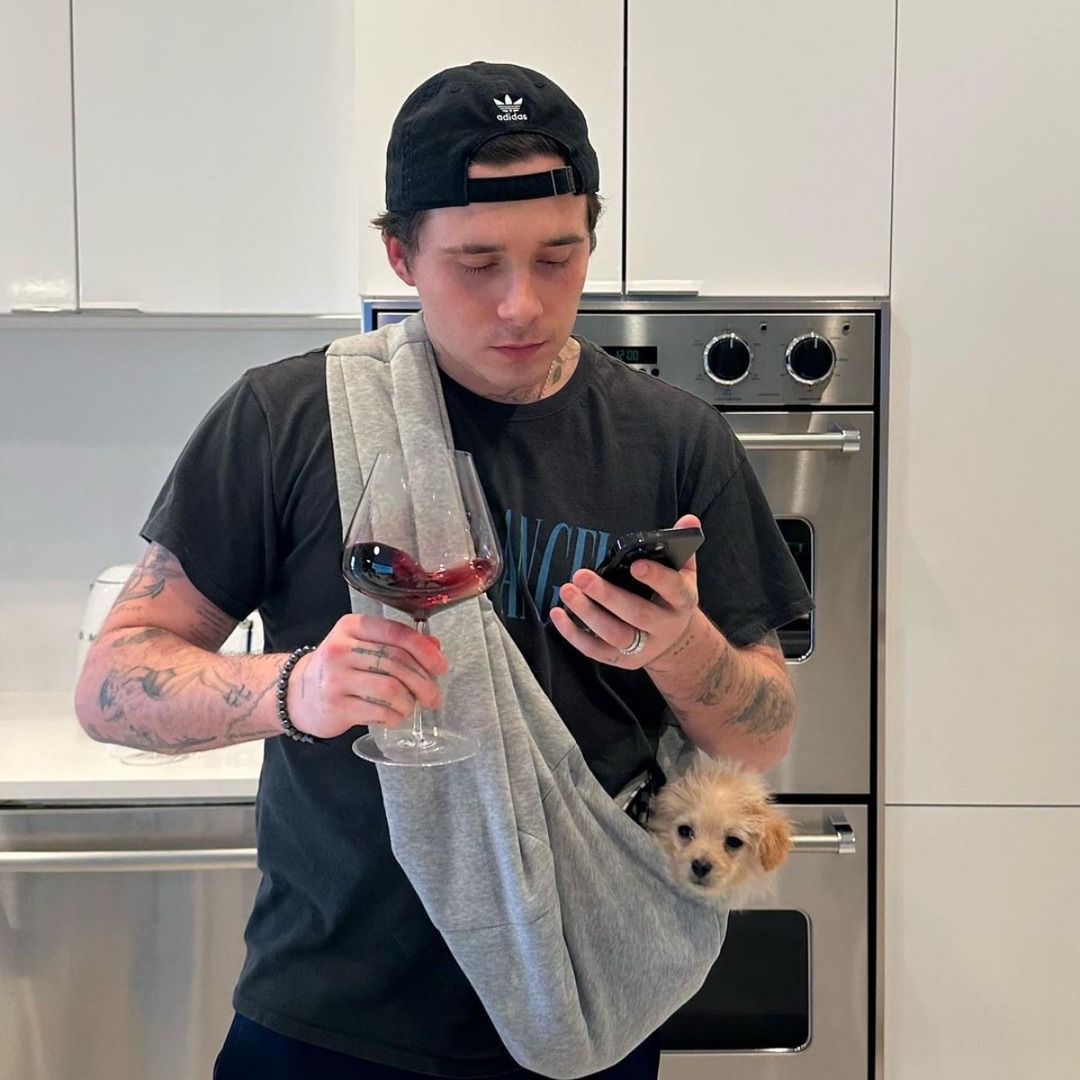 When it comes to his haters, Brooklyn Peltz Beckham knows there are, quite literally, bigger fish to fry. 
Despite the fact that trolls frequently find their way to the comment section of the 24-year-old's cooking videos, he doesn't let the critical messages bother him. 
"To be honest, I'm used to the hate," Brooklyn told Insider in an interview published Oct. 19. "It doesn't really bother me. Cooking makes me happy. I have more important things to worry about than people saying a little bit of rubbish about me." 
And while he acknowledged "he's "not a professional at all, I'm just starting out," David and Victoria Beckham's eldest son isn't going to let the criticism stop him doing something he enjoys. 
"My message to them is to keep writing whatever they want to write. There are always going to be people out there who try and pull you down," he explained. "I'm doing my thing and working my bum off. So they can keep writing what they want, but it's not going to bother me—I'm just going to keep doing my thing."