Sports
Former teammate of LeBron James, who raked in over $115 million, shares why he skips everyday chores
Richard Jefferson played alongside LeBron James with the Cleveland Cavaliers for two seasons. He was part of the bench mob that helped "King James" deliver Cleveland's first championship in 50 years. Although "R.J." was near the end of his career when he played with the Cavs, he still played a key role for the team.
Jefferson played for eight teams in 17 seasons in the NBA and earned $115 million. He isn't one of the highest-paid former players but life has been good to him.
The erstwhile NBA journeyman also hosts "Road Trippin'" with Allie Clifton and former teammate Channing Frye. When asked by Clifton about what he does in life, Jefferson answered:
•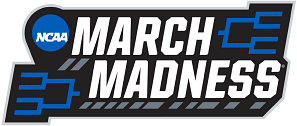 (11:17 mark)
"You know what? I walk around enjoying fu**ing life. I worked too hard and paid too many people to be stressed. I wanna walk around and just smell the flowers.
"There are some tasks that I enjoy doing myself. I don't mind going to get my car washed, getting a Starbucks [and] hanging out. I don't mind that. But am I gonna go clean toilets and do my laundry? No!"
LeBron James' former teammate capped off his answer with this advice:
"If you can work your bu** off and you can get to an economic status, the first thing you should do is eliminate your chores.
While Allie Clifton and Channing Frye were laughing at Richard Jefferson's answers, "R.J." had a straight face through it all. Most people would think that he was just pulling the legs of basketball fans but who knows if that's exactly what he does in life.
---
Two of LeBron James' former teammates believe Steph Curry will win a fifth championship before retiring
Steph Curry will be entering his 15th season when the NBA opens in October. The Golden State Warriors superstar is already 35 years old and he has had his fair share of injuries.
Golden State failed to defend its 2022 championship when they were eliminated by LeBron James and the LA Lakers. The Dubs have retooled by adding Chris Paul, Dario Saric and Cory Joseph. Rookies Trayce Jackson-Davis and Brandin Podziemski have also been added to the mix.
The competition has improved as well, though. James' Lakers could have made the best offseason changes while the Phoenix Suns are arguably even more formidable than last season.
Still, Richard Jefferson and Channing Frye aren't losing hope that Steph Curry will win a fifth championship:
(:22 mark)
"I don't know if it's this year. … He's [Curry] got three to four more years as a primary player, No. 1 because of his skill."
Frye added:
"He always has a chance. When you got Steph and Klay, Wiggins will be back, hopefully, their bench will be a little better and having a little better chemistry. He has a chance. I can't count him out. You can never count him out."
LeBron James' former teammate might no longer want to do his usual chores but he's proud of his work as an analyst. He figures Curry would win a fifth title before he calls it a career.
Edited by Michael Macasero