Life Style
Former McDonald's chef says Walmart sells product 'almost identical' to iconic Big Mac sauce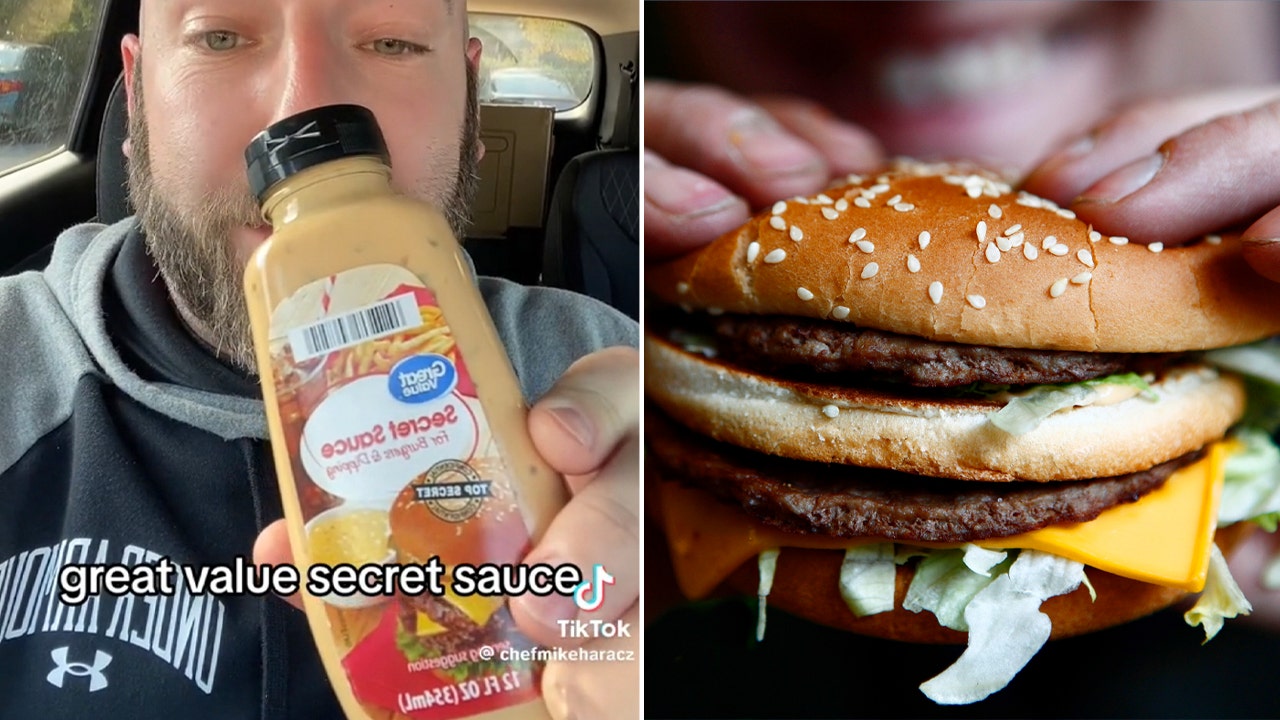 A chef on TikTok is sharing news with fans of the McDonald's Big Mac burger and its zesty sauce.
Mike Haracz, who says he once worked as a corporate chef at McDonald's, has revealed a convincing "dupe" for Big Mac sauce that can be found at Walmart.
"I have a recipe pinned on my TikTok that requires you to make the sauce which is actually closer in flavor, but I received a variety of comments asking for which store bought version is the closest," Haracz of Illinois, told FOX Business.
MCDONALD'S FRIES' FLAVOR 'SECRET' SHARED ON TIKTOK SHOCKS CUSTOMERS: 'BAD NEWS FOR VEGETARIANS'
After finding the sauce recipe on the fast food restaurant's website, Haracz searched for a product just like it, he explained.
"I compared the ingredient statement of Big Mac sauce on the McDonald's website to a variety of store options and this one was the closest," Haracz added.
Haracz said the sauce he found at Walmart is a great option for those who do not want to make their own version of Big Mac sauce from scratch.
WHAT YOU SHOULD ORDER AT MCDONALD'S, ACCORDING TO NUTRITIONISTS
Haracz said there are some slight differences between the two because the store-bought sauce will include preservatives that are not found in true Big Mac sauce.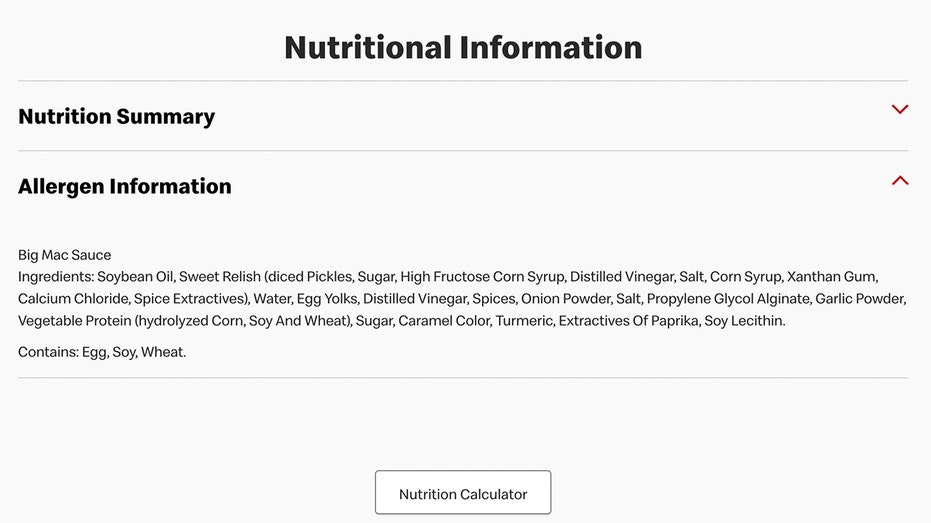 The Great Value Secret Sauce found at Walmart is "the closest thing you could get from the supermarket," Haracz stated, adding that he reviewed a variety of options from grocery stores.
The flavor may be slightly sweeter when compared to the original condiment, he said, but the ingredients are most like the one found at the fast food chain.
TIKTOK USERS SOUND OFF ON MCDONALD'S SWELLING HASH BROWN PRICES: 'WHAT ARE WE DOING HERE'
Fans of the McDonald's condiment shared thoughts on Haracz's find.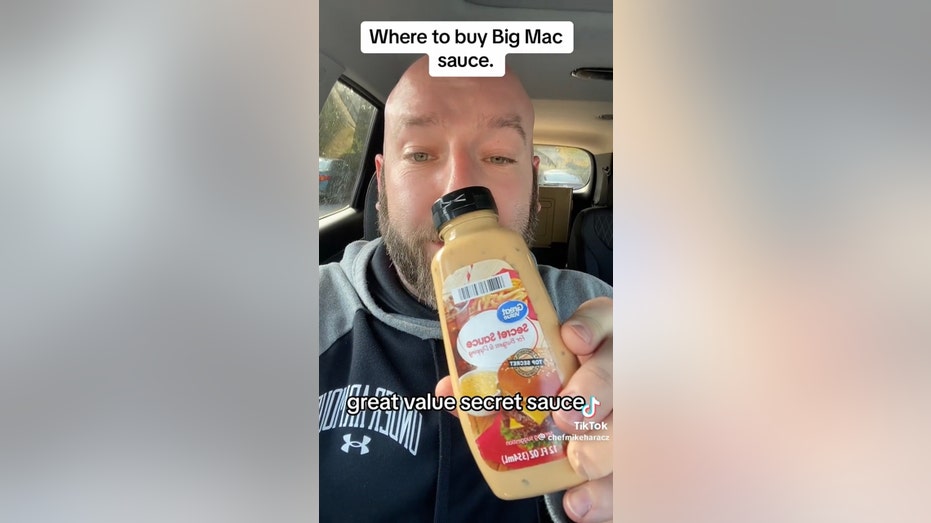 "I've been saying that for over a year but recently my Walmart hasn't had it either and I'm sad," one user commented.
"Oh man! I bought this over the summer. It's a winner for sure," another person wrote.
While some have found the sauce to be comparable to the original, others disagree.
TIKTOK VIDEO WITH MCDONALD'S CUP 'HACK' STUNS SOCIAL MEDIA: 'WHY DOESN'T MCDONALD'S ADVERTISE THIS?' 
"I bought a bottle a while back and it definitely isn't as good (probably the preservatives)," one TikToker commented. "Anyway, I add ketchup and it's all good."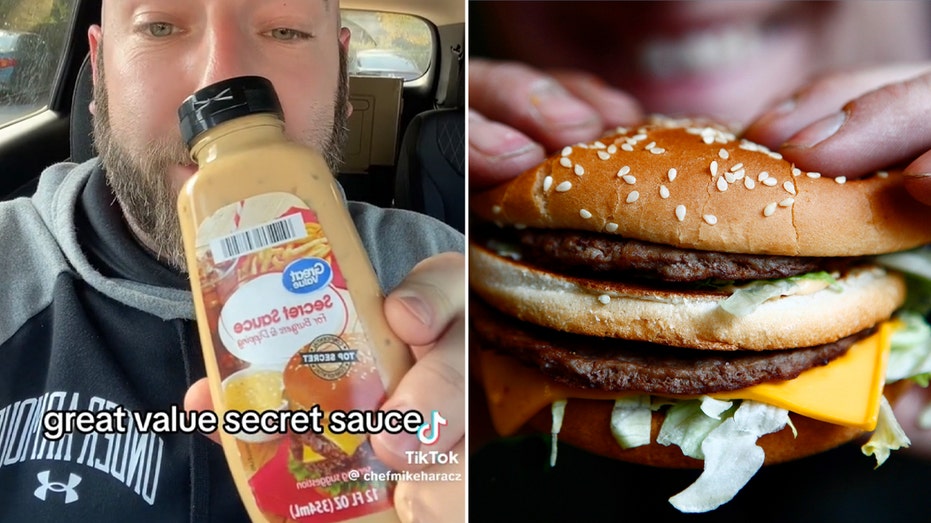 "I was afraid you were going to say that one, I think it's not even close," another user added.
Outside the U.S., there are McDonald's branded Big Mac sauces available in the supermarket, Haracz noted.
This isn't the first time Walmart's Great Value Secret Sauce has been compared to Big Mac sauce. In 2020, Delish.com reported that a TikTok user other than Haracz used the product on a burger she was making to replicate the Big Mac burger.
CLICK HERE TO GET THE FOX NEWS APP
"This sauce launched around April 2019 and continues to be a popular favorite with customers," a Walmart spokesperson shared with Fox News Digital.
"It has a taste customers love at an amazing low price and it elevates your burger to restaurant-level quality without you ever needing to leave your kitchen!"
FOX Business reached out to McDonald's for comment.
For more Lifestyle articles, visit foxbusiness.com/lifestyle