Business
Ford reveals 2024 F-150 at Detroit Auto Show
Ford debuted the newest version of America's best-selling truck, the 2024 F-150, Tuesday evening at the Detroit Auto Show.
"It's a big week for Ford and F-150," Ford Vice President Andrew Frick told FOX Business in an interview. "We're having a great year, and, obviously, F-150 being the crown jewel, we're excited to be launching a new one."
One of the main new features the new 2024 Ford F-150 will offer customers is the option of choosing what the company calls the pro access tailgate, which opens from the driver's side to allow it to be used even when a trailer is hooked up. The new tailgate can open as wide as 100 degrees and has built-in stops to avoid hitting the door on a trailer's jack. It's also designed to allow more items to be stored in the bed within arm's reach.
"There's been a lot made of the tailgates in full-size pickups the last couple of years, and we have an all-new pro  access tailgate, which is really a multi-functional tailgate that gives better access and utilization to the bed for our customers," Frick said. "You can open the bed while you're actually towing a trailer or boat or whatever, you can actually get in full body. You don't have to compromise your access to the tailgate at all, and you don't have to take the trailer off to get into it."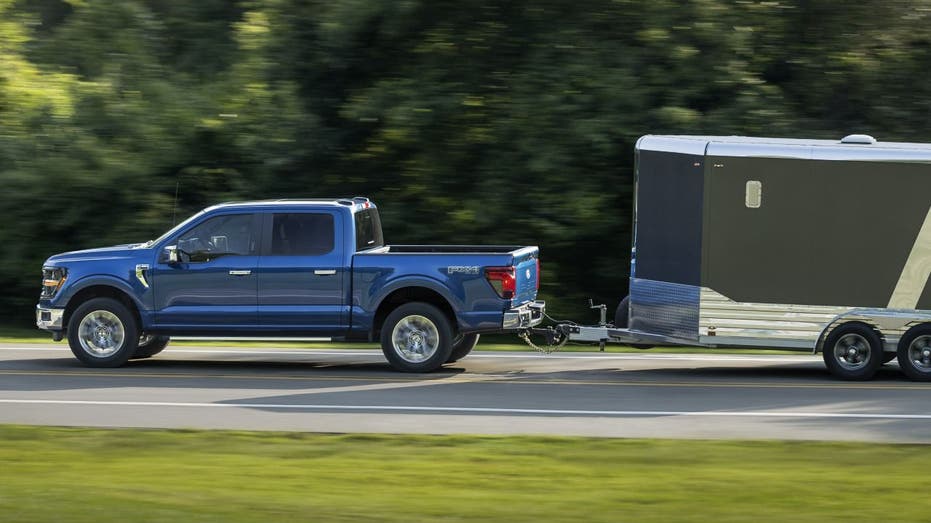 FORD, GM, STELLANTIS DEALERSHIPS BRACE FOR POTENTIAL UAW STRIKE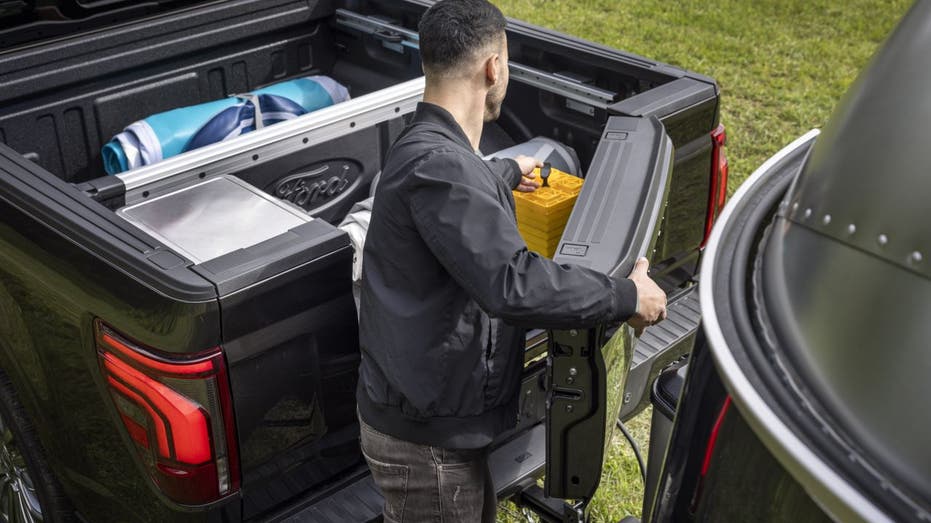 Frick said Ford's pricing for the F-150 is "effectively in a position to be pretty flat year over year."
"We'll start at $35,570. So, in the mid-thirties on the XL regular cab, which is really important," Frick said. "I mean, the beauty of what F-Series does is it spans a price band that starts in the $30,000 range and goes up as high as $100,000 with the Raptor R. But the bulk of our volume obviously is sold in that XLT range. That's where our highest mix is, and that's in the mid-40s to $50,000 range. So, it's very accessible depending on what you are looking for."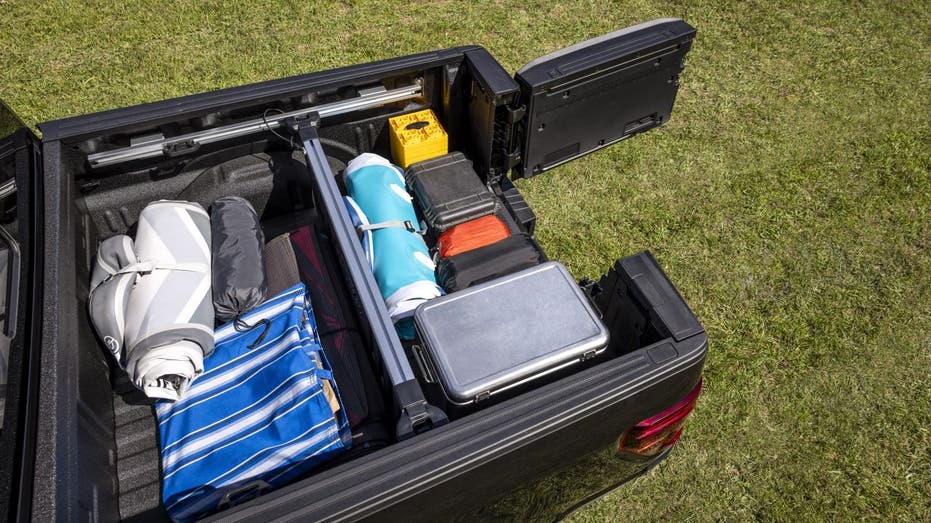 FORD PREPARING WHITE-COLLAR WORKERS TO FILL PARTS ORDERS IF UAW STRIKES
Ford is also rolling out a new design for the F-150 Tremor, which is tailored for off-road use.
"It's something that we've been really looking forward to launching, and that's designed more for that customer who's seeking more off-road capability than the available FX4 package, which still provides great towing and payload capability," Frick said. "So, we have one that's more for towing capability and one that's really set up to do off-road. Obviously, the Raptor and Raptor R can do that as well, but the Tremor is a great new option for customers this year."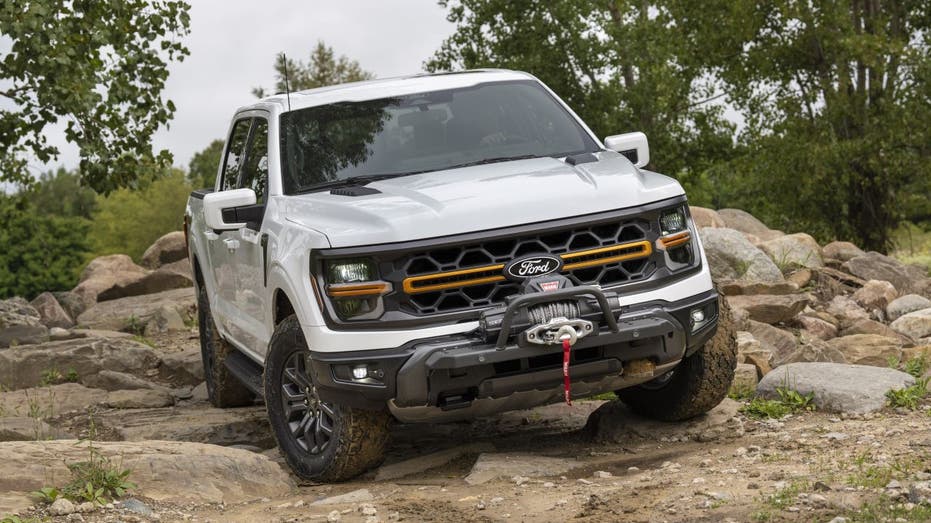 UAW STRIKE THREAT: EXPERTS WEIGH IN ON LIKELIHOOD OF STRIKES AT FORD, GM, STELLANTIS
Ford is also increasing production of its Powerboost Hybrid in the 2024 F-150 to capitalize on increasing consumer interest in hybrid pickups. 
"One of the things that we've seen trends toward in F-150 is we're the only one that offers a hybrid, and we're actually looking to increase our hybrid mix from about 10% next year to about 20% of our overall mix," Frick said. "And we're pricing the hybrid to be basically right on top of our [internal combustion engine] equivalent so it really gives consumers the power of choice in terms of what they're looking for."
At launch, hybrids won't be available in the XL or STX packages but will be available in every other 2024 Ford F-150 package, he added.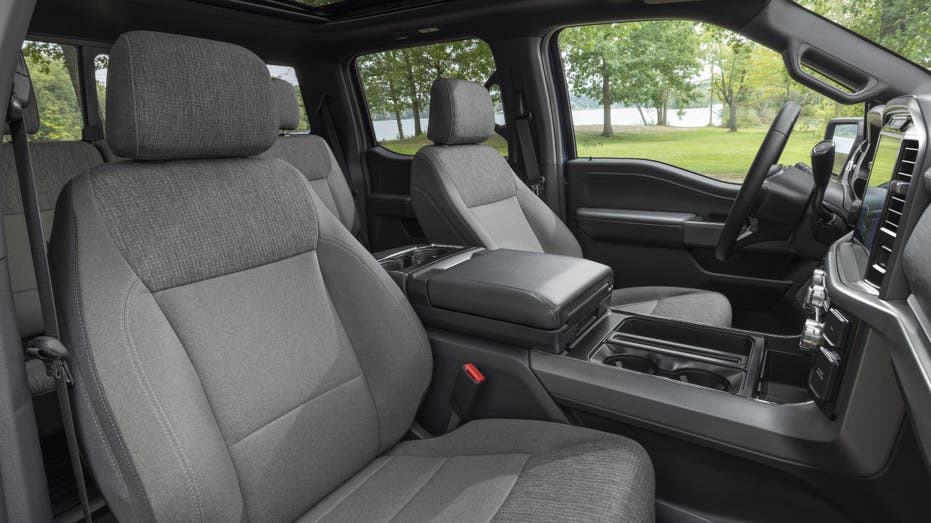 Frick said that Ford's F-Series pickups are "the backbone of Ford" and have had a great year in sales, building on the company's lead in the pickup segment.
THE ROCK AND FORD CEO, JIM FARLEY, HANG OUT
"It's been a great year for F-Series as a whole. As we look at our year, we've sold just about 515,000 F-Series year to date, which is up 22% from this time a year ago and twice as much as what the segment has done so far," Frick added. "We have an almost 158,000-unit lead over the second-place truck, and so we're looking to extend our 46 years of leadership to 47. And we've actually expanded our leadership position this year versus a year ago by more than 72,000 units."
Ticker
Security
Last
Change
Change %
F
FORD MOTOR CO.
12.62
-0.02
-0.16%
Ford manufactures its F-150 pickups at factories in Dearborn, Michigan, and Kansas City, Missouri. Frick noted that Ford "assembles more vehicles in the U.S. than any other manufacturer," adding "100% of Ford F-Series trucks are assembled in America, and we're very, very proud of that."
GET FOX BUSINESS ON THE GO BY CLICKING HERE
The 2024 Ford F-150 is expected to be available at dealerships starting in the first quarter of 2024.
Frick said Ford will open its order banks for customers looking to order a 2024 F-150 Wednesday following Tuesday's reveal event.