Life Style
Christian persecution around the world is highlighted in new report: 'People are being seriously hurt'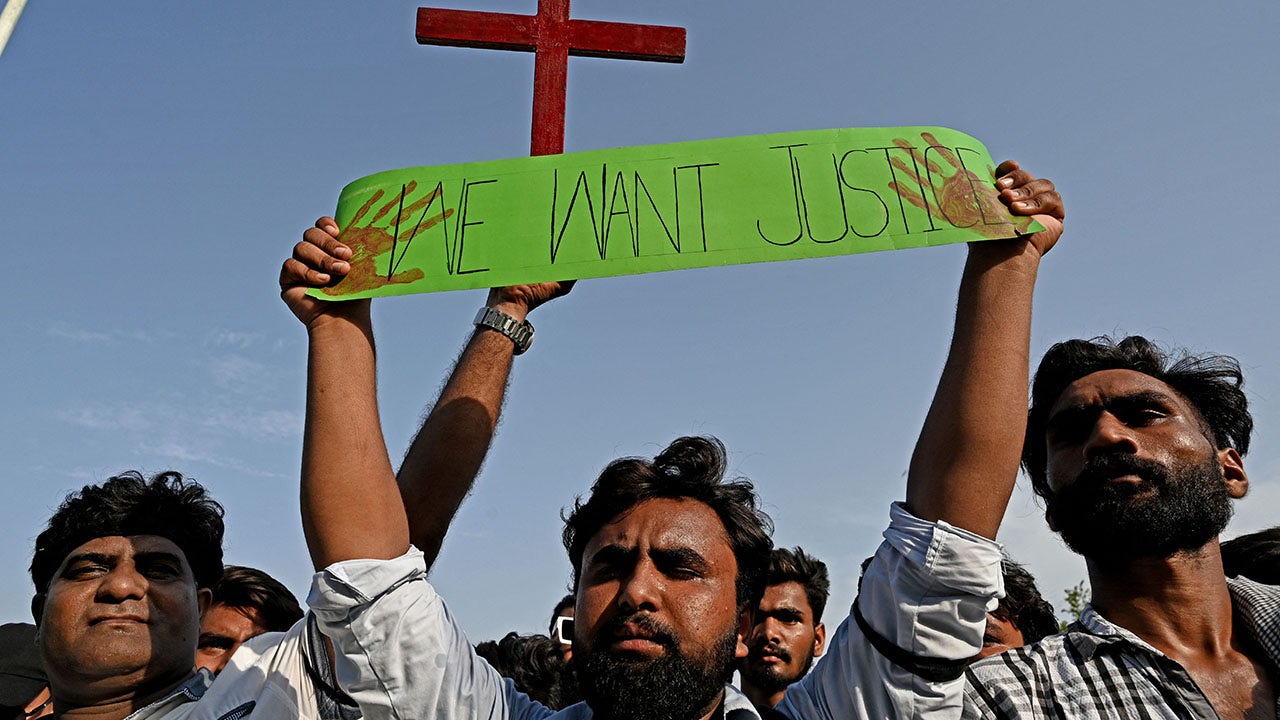 A forthcoming report from the International Christian Concern (ICC), a nonprofit, highlights the 10 worst countries for Christian persecution, as well as specific entities and individuals that are driving this persecution. 
The report, titled "Persecutors of the Year," will be released on November 1. Fox News Digital received an advance copy of the report. 
The countries that are identified as the worst for Christian persecution are Nigeria, North Korea, India, Iran, China, Pakistan, Eritrea, Algeria, Indonesia and Azerbaijan, said ICC. 
CHRISTIAN PERSECUTION WORLDWIDE IS CALLED OUT DURING MARCH FOR THE MARTYRS IN D.C.
New to the list this year are Eritrea — a northeast African country — and Azerbaijan. 
Christian persecution is "a hidden, mostly hidden subject," Jeff King, ICC's president, told Fox News Digital in a phone interview. 
The ICC is based in Washington, D.C.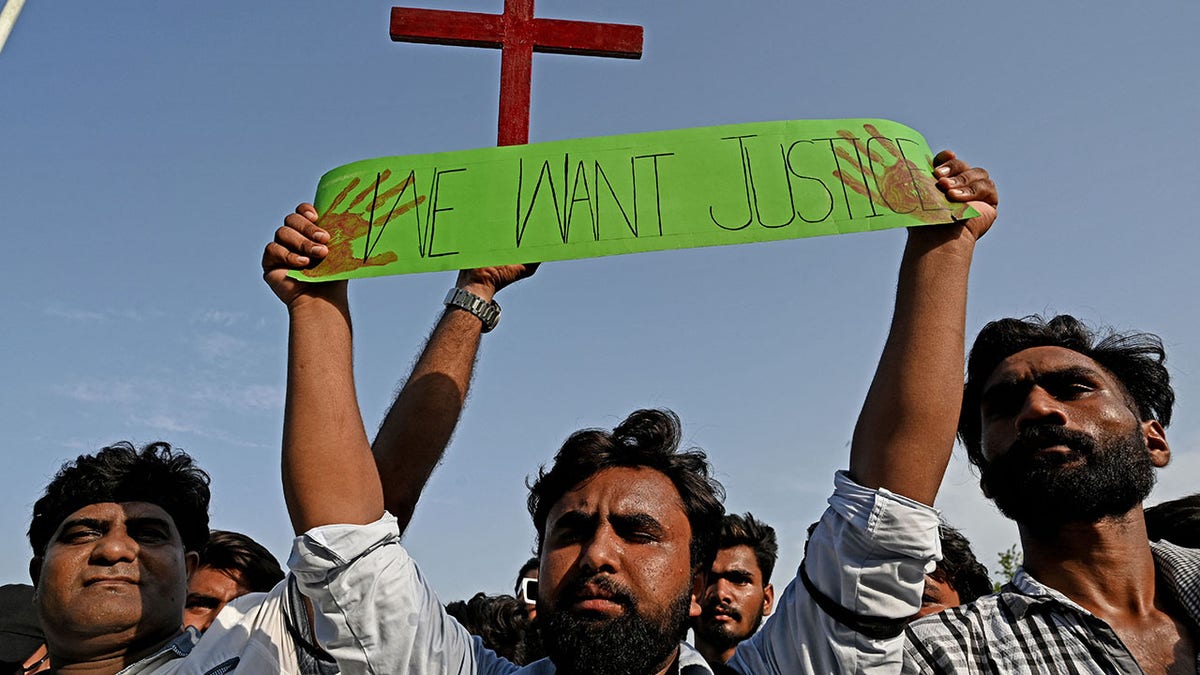 "People know it exists, but it's so complicated," he said. 
The report is the culmination of a "massive effort" each year to fully research the size and scope of persecution in each country, according to the organization. 
Countries in which persecution is led or promoted by state actors, rather than cultural biases, as well as countries with incidents of violence toward Christians, are given more attention. 
"We look at the intensity, the scale of the attacks," said King. "How many and are there state actors involved?"
EXAMPLE SET BY PERSECUTED CHRISTIANS IS BOTH 'INSPIRING' AND 'CONVICTING,' SAYS PENNSYLVANIA EVANGELIST
One of the main goals of the report each year is to spread awareness that Christian persecution is actually happening — and that being a Christian is extremely dangerous in some countries. 
The issue is underreported in the news media, King believes — which he said leads to a lack of awareness by faith leaders of what is happening as well.
"The average Christian tends to not know that much about [persecution], unless they're motivated, unless they want to go out and find it," said King.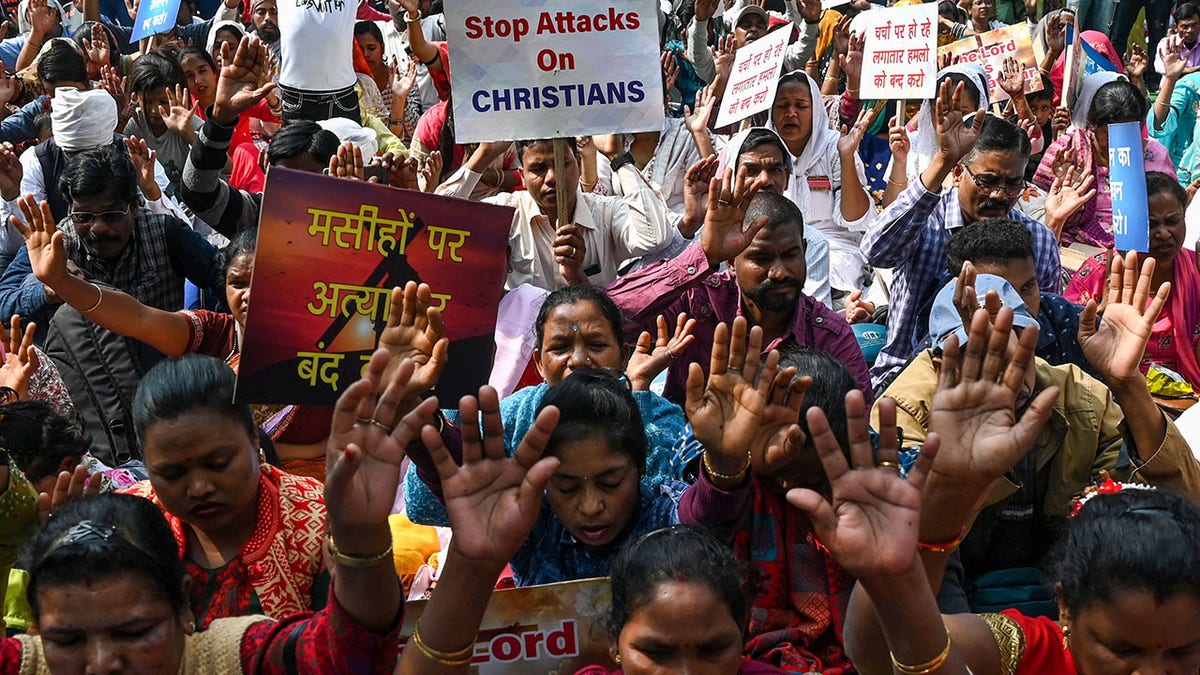 "We want to produce a resource for the press and for Capitol Hill [so] they can get on top of this subject at a certain level very quickly, and then can dig from there," King said. 
"So that's really our motivation." 
During the four-month period between March 4 and July 6, more than 500 Christians were murdered in 55 separate attacks in Nigeria, said the ICC.
One country in particular that King hopes receives more attention and international scrutiny when it comes to Christian persecution is Nigeria. 
Although Nigeria's population is nearly evenly split between Christians and Muslims — with the latter having a slight majority — Christian persecution is on the rise and often results in death. 
During the four-month period between March 4 and July 6, more than 500 Christians were murdered in 55 separate attacks in Nigeria, said the ICC.
WASHINGTON PASTOR ACKNOWLEDGES THE PAIN OF PUTDOWNS AGAINST THE CHRISTIAN FAITH: 'ASK GOD FOR COURAGE'
Thousands of others had their property destroyed. In addition, kidnapping and torture by radical Islamist groups such as Boko Haram and Fulani extremists are "weekly" occurrences in the country, the ICC said.
"This is crazy," said King. "You think about what is going on there — this has gone on for 20 years."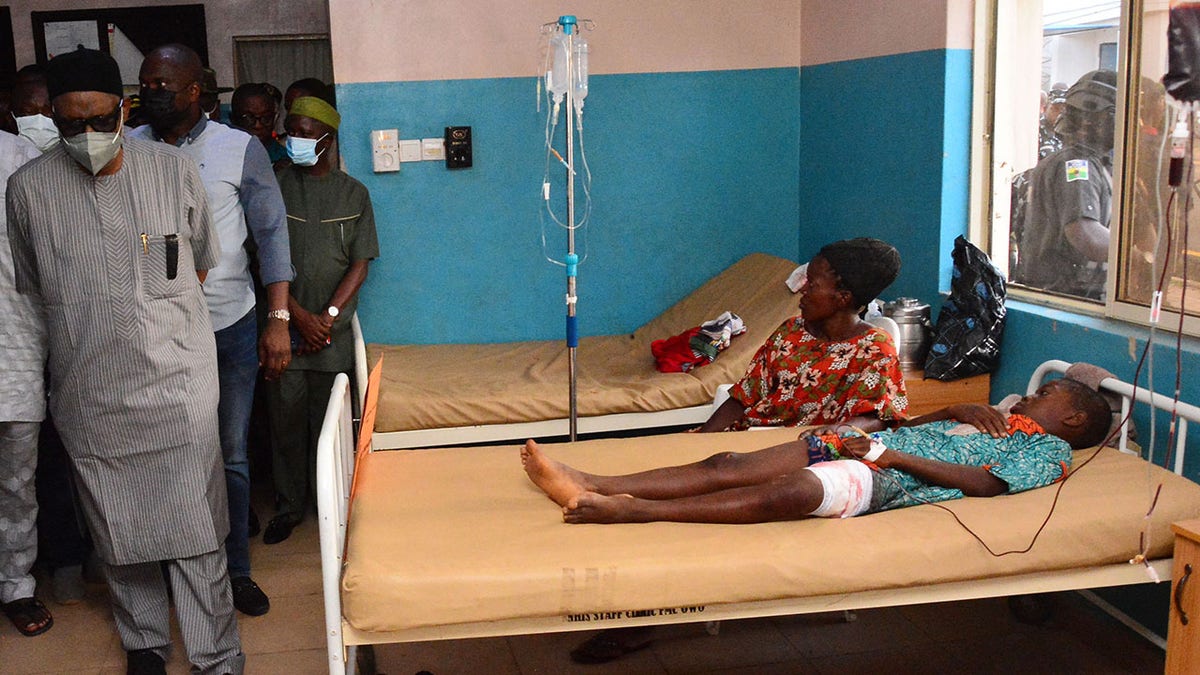 The situation in Nigeria, King said, is not a war but rather a series of "one-sided guerrilla attacks" that result in the deaths of Christians.
The Nigerian government, he claimed, is not doing enough to protect Christian citizens — and he hopes that this report will serve to better inform members of Congress about what is actually happening overseas. 
NEW JERSEY CHRISTIAN BEACH TOWN FACES PRESSURE TO STOP ITS FAITH-BASED CLOSURES ON SUNDAY MORNINGS
A recent example of the indifference of the Nigerian government toward the Christian community happened in early September. 
On the evening of Sept. 7, a Catholic seminarian was burned alive during a kidnapping attempt, ICC told Fox News Digital. The attack, which happened in Kaduna State, located in northwest Nigeria, involved Islamic extremists setting the buildings of a Catholic parish on fire. 
A seminarian at the parish perished in the blaze, said ICC.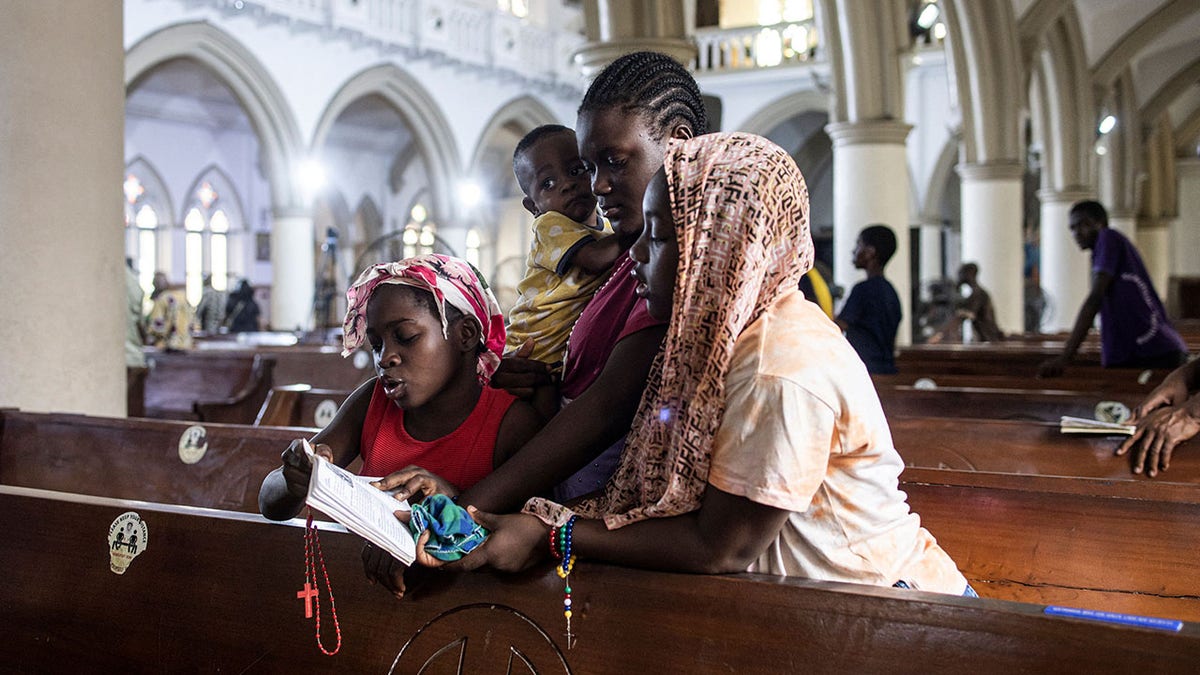 "While the authorities were alerted [to] the attack in advance, they did not arrive until after the damage was already done," said ICC. 
The Persecutors of the Year report is one of many things from ICC as an organization. 
ICC, said King, is driven by a "three-legged stool" when it comes to dealing with the issue of Christian persecution. 
CLICK HERE TO SIGN UP FOR OUR LIFESTYLE NEWSLETTER
These "legs" are assistance, advocacy and awareness.
"We are assisting victims and we sit at the front lines where people are being seriously, seriously hurt — and we restore their lives to the best of our ability," he said.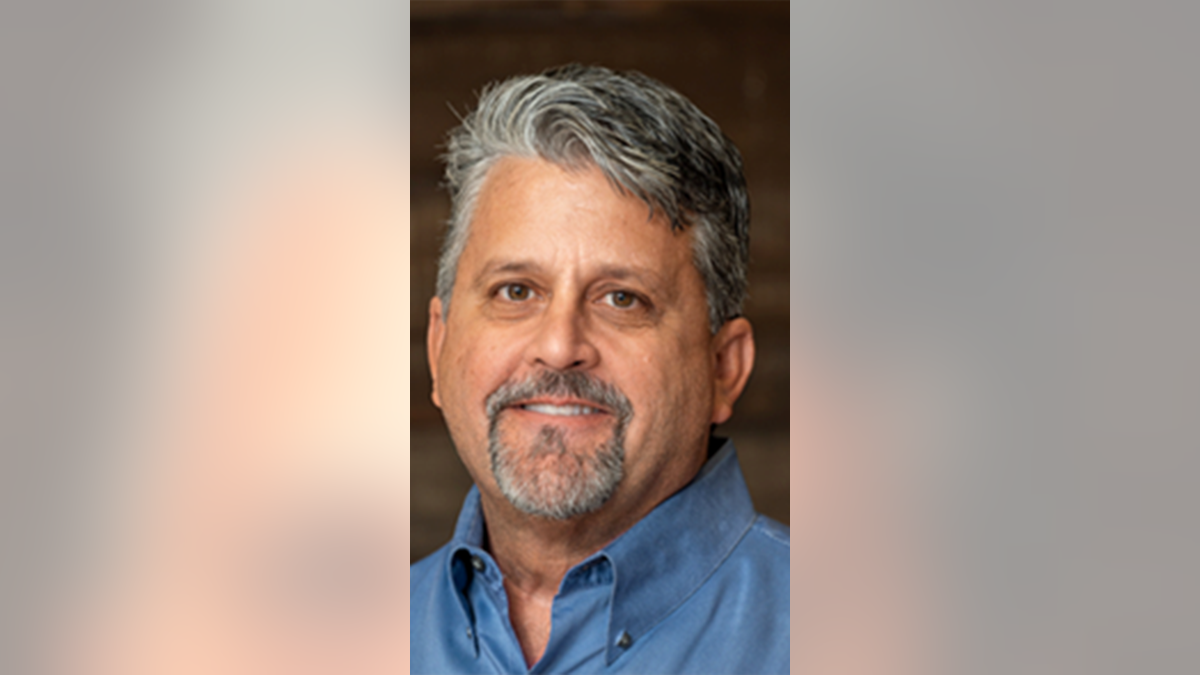 ICC's advocacy work consists of outreach to Capitol Hill and the State Department as it tries to bring the issue of Christian persecution to the attention of legislators.
King and his group want people to know what is happening to others around the world. 
CLICK HERE TO GET THE FOX NEWS APP
"We want to make the world aware," said King. 
"We want to stand up as a witness to the world to say, 'This is happening, please don't forget.'" 
For more Lifestyle articles, visit www.foxnews.com/lifestyle.