Sports
Boston Bruins disclose defenseman's status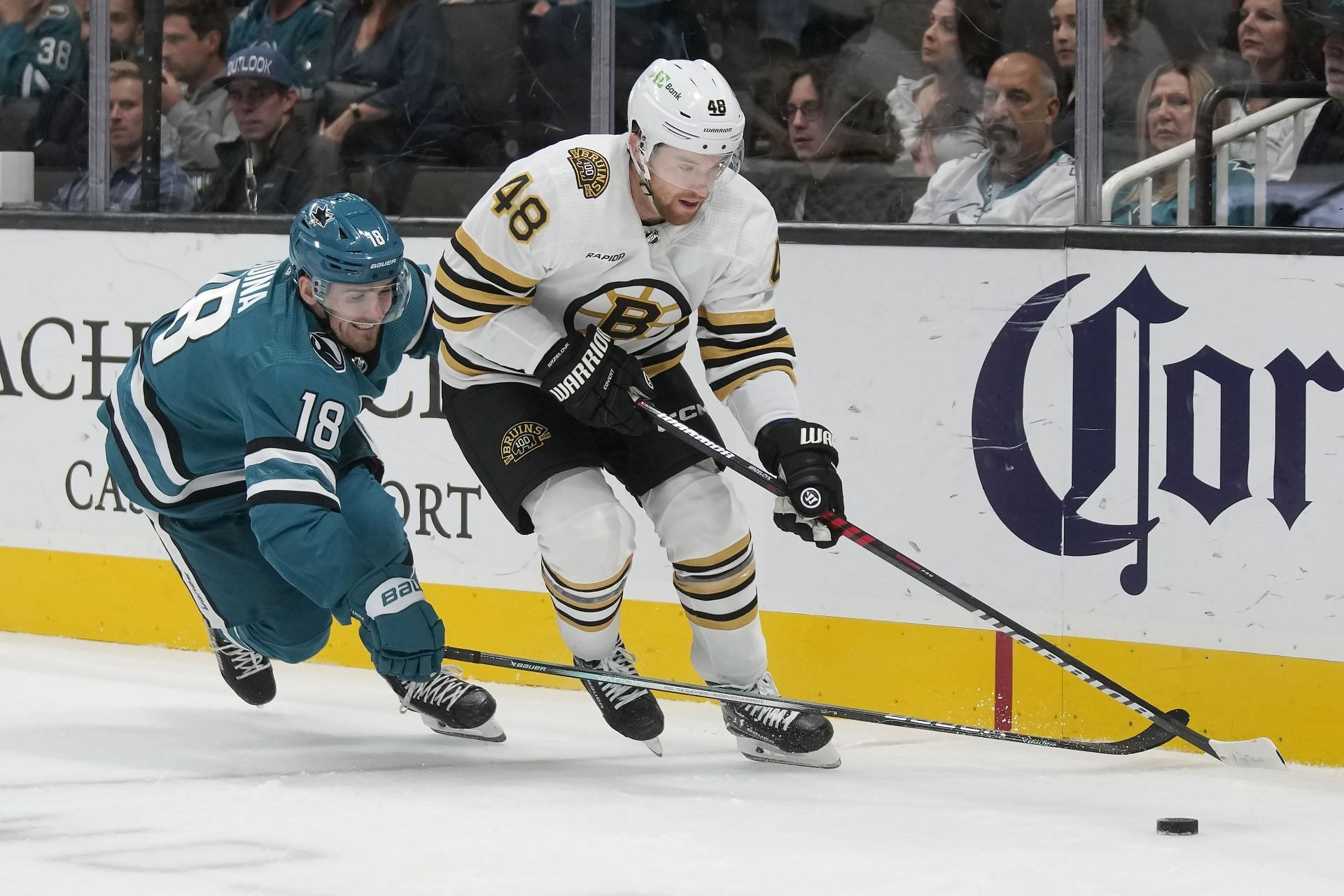 The Bruins faced an unexpected setback against the Florida Panthers as defenseman Matt Grzelcyk left Monday's contest with an upper-body injury, and the 29-year-old will not return for the remainder of the game. Grzelcyk's exit added to the Bruins' injury concerns this season, leaving both the team and fans eagerly awaiting updates on his condition.
Grzelcyk's night on the ice was cut short after just 3 minutes and 29 seconds of play, during which he posted a minus-1 rating. The Bruins blueliner has struggled to find his offensive stride this season, recording only one point in nine games.
While his offensive contributions might have been limited, his presence on the ice was invaluable in defensive situations, making his departure a significant loss for the Bruins.
As the Bruins await further evaluation of Matt Grzelcyk's injury, fans and the organization are left with fingers crossed that the injury is not severe and that he will return to the lineup as soon as possible. The timeline for his return remains uncertain, but an update on his condition is expected before the team's upcoming matchup with the Toronto Maple Leafs on Thursday.
Matt Grzelcyk's absence from the Bruins' defensive core will undoubtedly be felt in the games to come. He plays a crucial role in the team's blue line, and his versatility and experience are valuable assets for Boston. The team will need to rely on its depth and adjust its defensive strategies to compensate for his loss in the upcoming games.
Matt Grzelcyk's previous injury concerns
This isn't the first time Grzelcyk has dealt with injury concerns, specifically related to his upper body. The fact that he had two previous stints on the injured list for shoulder injuries, one this month and another in June, adds an extra layer of concern for the Bruins.
The team is hoping that the current injury is not a recurrence of Grzelcyk's previous shoulder issues, which could have long-term implications for his performance and recovery.
The Boston Bruins will have to show resilience and adaptability as they face the challenge of Grzelcyk's absence, hoping for his speedy recovery and return to the ice. The Bruins currently trail the Florida Panthers by a score of 2-1 at the end of second period. The Bruins have a 7-0-1 record.