Life Style
'Bachelor in Paradise' couple shares new collaboration ahead of their first Thanksgiving as a married couple
Two reality TV stars spoke to Fox News Digital about their new collaboration with Baskin-Robbins ahead of their first married holiday season. 
Hannah Godwin, 28, and Dylan Barbour, 29, are best known for their time on "The Bachelor" — and have teamed up with the 31 flavors brand as it announces the November flavor of the month: Turkey Day Fixin's. 
The couple, who wed in August, discussed just ahead of the launch how they go about hosting the ultimate friendsgiving — and what deserts they include.
DESSERTS QUIZ! HOW WELL DO YOU KNOW THESE DELICIOUS FACTS ABOUT SOME OF THESE FAVORITE FOODS?
"We host a lot now, and so this year we did the Turkey Day Fixin's flavor," said Barbour. 
The flavor is a mixture of sweet potatoes, cornbread and cranberry sauce — which Godwin said she loves, since Thanksgiving sides are her favorite part of the holiday.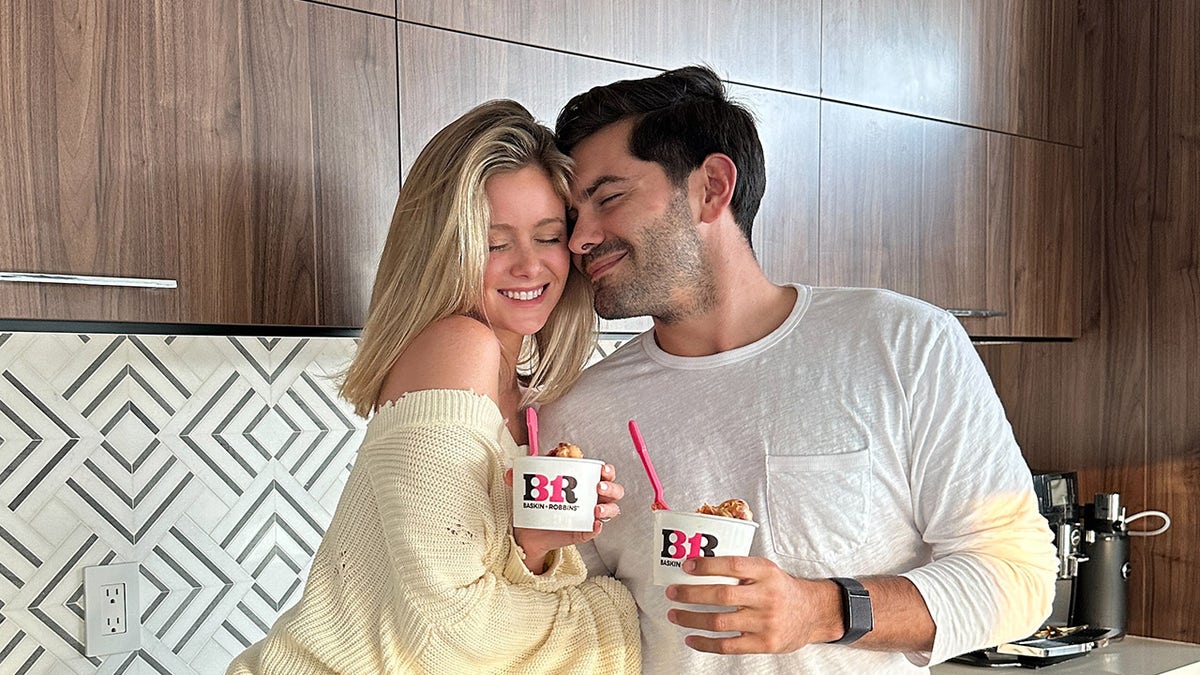 "I like the sides and he [her husband] likes the main — and this is usually how it goes when we go out to dinner even," said Godwin.
BASKIN-ROBBINS BRINGS BACK 'TURKEY CAKE' WITH ICE CREAM STUFFING AND SUGAR-CONE LEGS
The flavor of the month will be available throughout November, along with the return of the popular turkey cake — which is Baskin-Robbins' take on a roasted turkey filled with ice cream.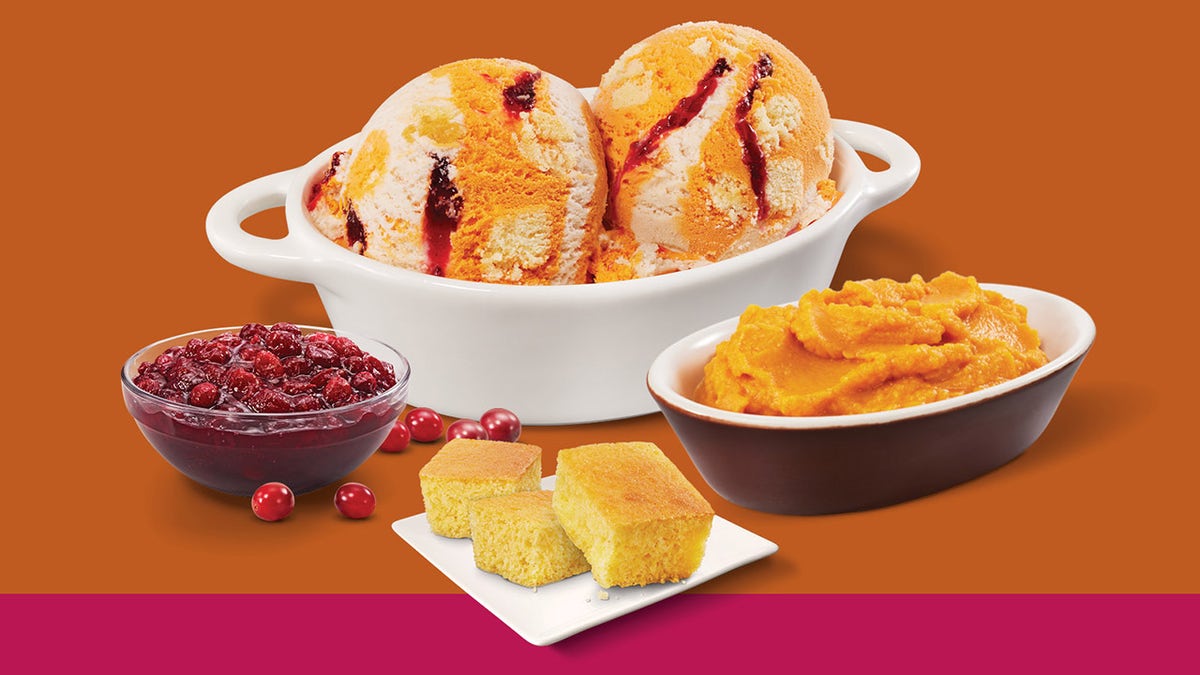 While hosting their friendsgiving, Godwin said the couple jokingly surprised their close friends with the turkey cake instead of a real turkey — which was a hit, they said.
"We [put] it on the table, and people were dying laughing, saying, 'This is so amazing'," she said. 
Baskin-Robbins director of brand marketing Hannah Suits said in a media statement that the brand is continuing to push boundaries when it comes to flavor innovation, with Turkey Day Fixin's just one example. 
CLICK HERE TO SIGN UP FOR OUR LIFESTYLE NEWSLETTER
"We wanted to bring a unique scoop to the table that deliciously encapsulates all the sweet and savory flavors from your favorite Thanksgiving sides," she said.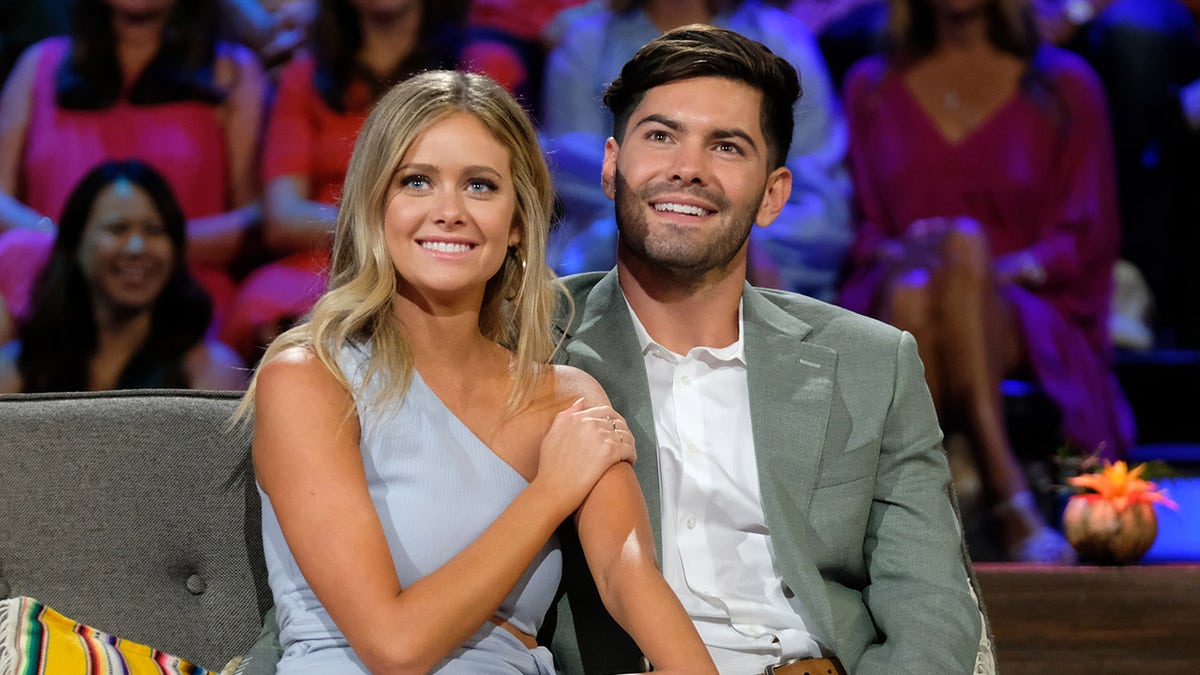 Godwin said her favorite Thanksgiving dish is the macaroni and cheese, while Barbour said turkey is his thing — and he's even planning on making one on his own this holiday. 
CLICK HERE TO GET THE FOX NEWS APP
"I want to cook the turkey this year, solely, myself," he said. "My mom has done it my entire life, and she helped us last year, but I did like 40% of the work and I think I'm ready to graduate this year."
The couple found love on "Bachelor in Paradise" in 2019 and got married in Paris in August 2023. 
Baskin-Robbins' turkey cake can be pre-ordered ahead of Thanksgiving, and the flavor of the month will be available starting Nov. 1. 
For more Lifestyle articles, visit www.foxnews.com/lifestyle.