Entertainment
Aquaman 2's Villain Storyline Borrowed Large Parts Of The Scrapped Trench Spin-Off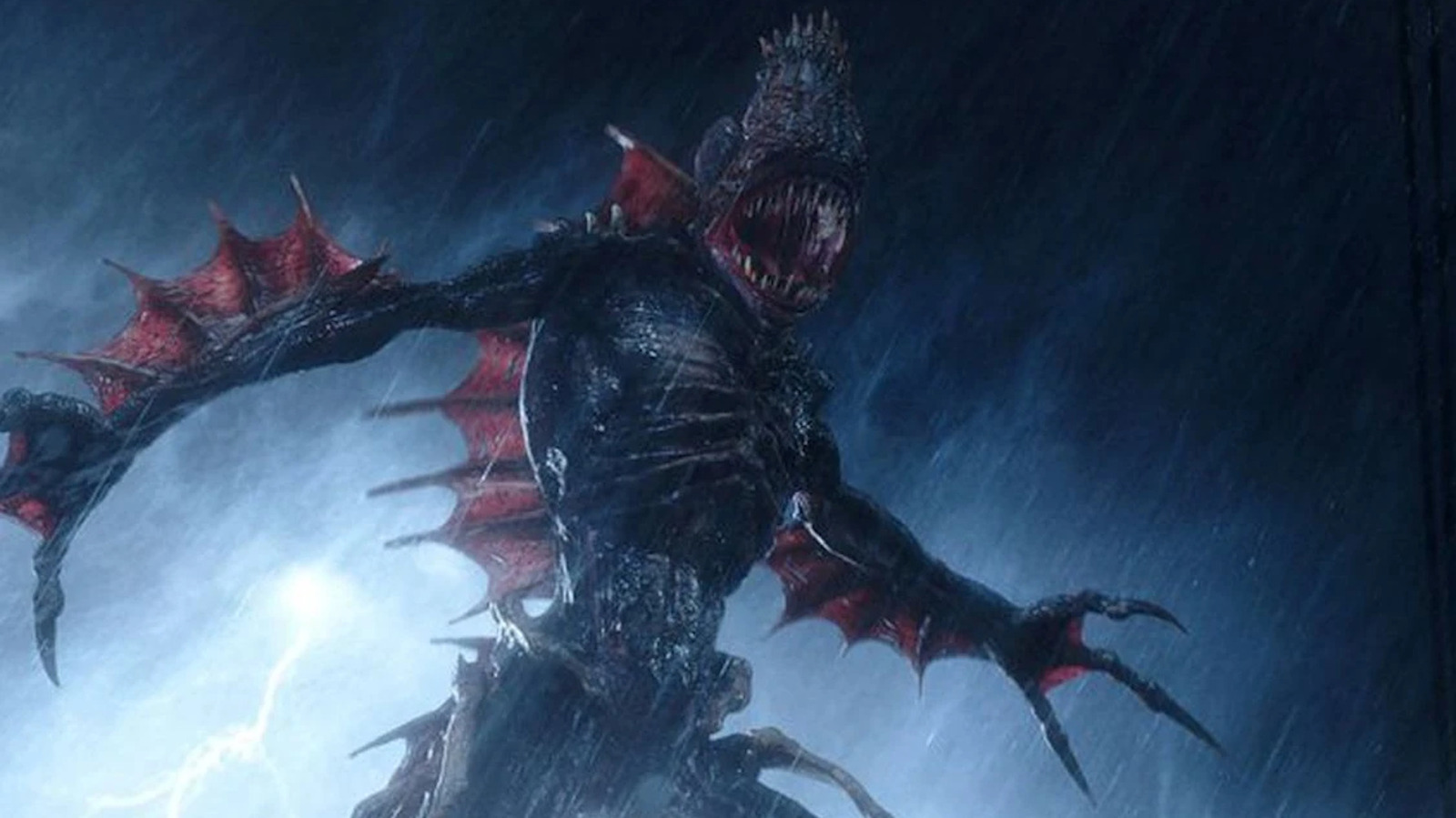 It is not really that hard to see why Warner Bros., at one point, would have liked an "Aquaman" spin-off. After all, the original remains the highest-grossing DC movie in history at the box office. Abdul-Mateen II has also become a bigger star in the past handful of years. At the same time, things have been ever-changing at Warner Bros. and, more to the point, DC. 
In the end, it may all prove to be for the best. The pandemic upended production schedules and if the idea was that this Black Manta movie would have set up the sequel, things might have gotten tricky if "The Trench" couldn't have actually been finished before "Aquaman 2." It's also best if audiences don't have to do much homework before seeing a superhero blockbuster. As for what we ended up with? The official synopsis for "The Lost Kingdom" reads as follows:
Having failed to defeat Aquaman the first time, Black Manta, still driven by the need to avenge his father's death, will stop at nothing to take Aquaman down once and for all. This time Black Manta is more formidable than ever before, wielding the power of the mythic Black Trident, which unleashes an ancient and malevolent force. To defeat him, Aquaman will turn to his imprisoned brother Orm, the former King of Atlantis, to forge an unlikely alliance. Together, they must set aside their differences in order to protect their kingdom and save Aquaman's family, and the world, from irreversible destruction.
"Aquaman and the Lost Kingdom" is set to hit theaters on December 20, 2023.